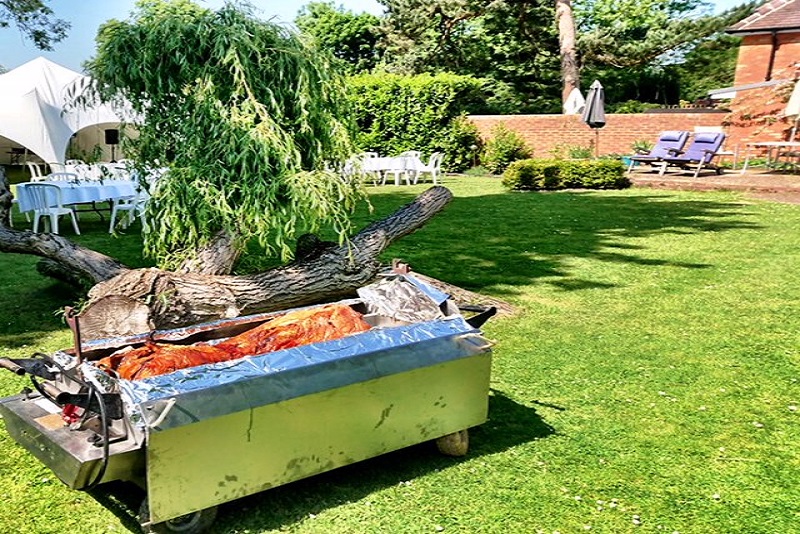 Add a taste of brilliance to your next event in Kettering with the fine roast meat catering of Hog Roast Kettering. We're a specialist event caterer dealing in the most exquisitely cooked fine food roasts and hog roasts guaranteed to add a touch of pizazz to your special occasion.
Hog Roast Kettering is proud to be able to deliver high quality catering services for your all your events, no matter the size or budget. With corporate functions, parties, weddings, community functions, festivals and more in our roster, there is little that Hog Roast Kettering can't do to brighten your day. By blending traditional and modern slow roasting methods we have refined a perfect dining experience quite like no other on the market.
Delight in the medieval aesthetics of our renowned spit roaster as it blazes away in a sizzling spectacle of culinary brilliance, bringing your special hog roast to an absolute perfection of taste and texture in doing so. With the spit roaster our chefs can attain a perfect roast that has the entire hog well textured with a well charred crispy skin, bursting with lovely smoky and spiced flavour while underneath lays the most flavoursome tender meat oozing with meaty juices and delicate texture. It is perfect dining done in quite some style.
To achieve such a perfect food execution our chefs also demand the best quality ingredients provided from local sources. With local hands we retain that extra bit of British quality as well as allowing you the confidence in where your food has come from.
A Dish Served in Style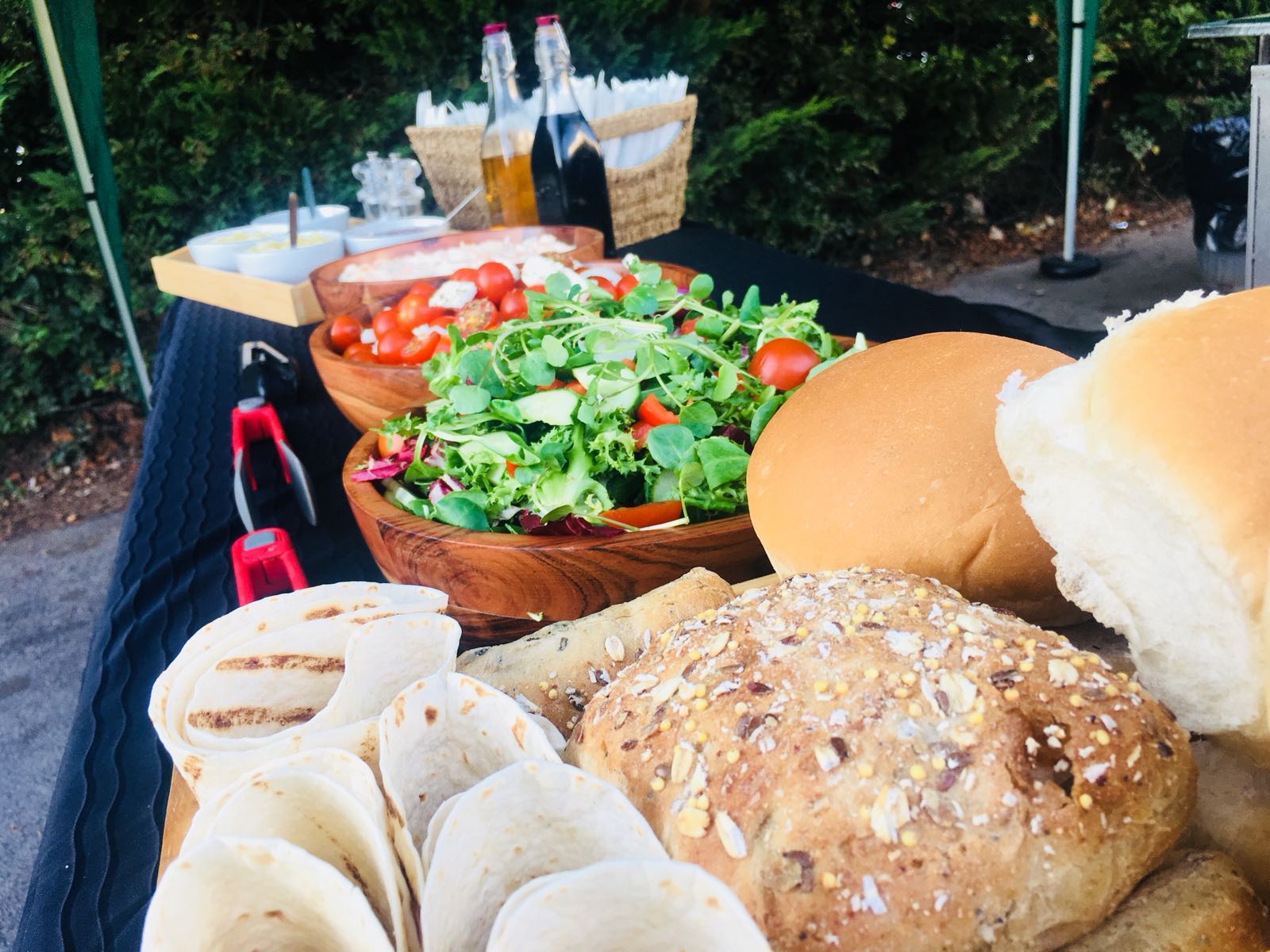 We highly recommend our centre-piece hog roast, but with many quality menu items there is no limits on fine taste with Hog Roast Kettering's exquisite meat, vegan, vegetarian, and gluten-free dishes. With buffet and set menu options customizable to fit your event's style and tastes there really is no better or easier way to dine in such magnificent fashion than with Hog Roast Kettering. Our team are always on hand with expert recommendations to find you a taste combination that satisfies all palates.
So, don't wait for tomorrow – call the team at Hog Roast Kettering today and let's talk all things roasted and delicious!