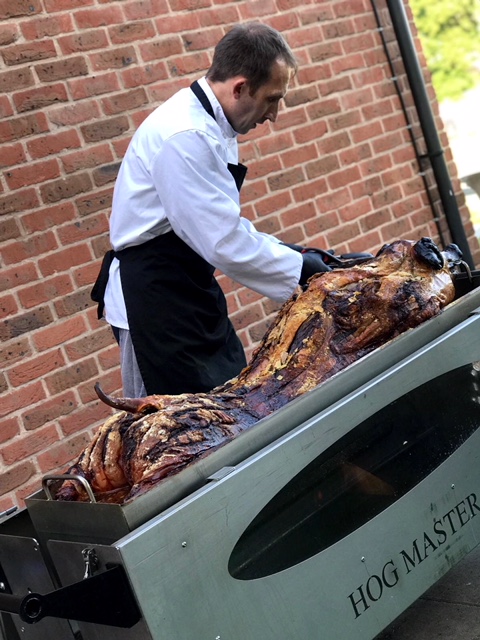 There are lots of interesting things that you probably didn't know about the Cambridgeshire market town of Huntingdon. Like, for example, that it was the birthplace of Oliver Cromwell. Or that the infamous 11th Century estate, Hinchingbrooke House, is said to be haunted by a pair of ghosts! While we can't attest to the presence of these spirits, we always found the intense atmosphere of this historic venue provided the perfect vibe for the town's annual horror-themed Halloween nights – which often benefit from a collection of our tasty recipes!
We also don't tend to get much rain here in Huntingdon and are considered to be one of the driest places in the whole of the UK, which, if you ask us, makes the town perfect for hosting outdoor events and ceremonies – and of this, we can attest to!
As the highest-rated mobile catering service in the area, the Hog Roast Huntingdon team has seen our fair share of celebrations over the years, and we are regularly called in to assist with the catering needs of both private and corporate clients, who are consistently amazed by our dedication to providing flavoursome feasts that can be enjoyed by everyone.
No One Does It Like Hog Roast Huntingdon
Hog Roast Huntingdon is proud to be considered a pillar of our local community, and if you couldn't tell, we know the place like the back of our hand!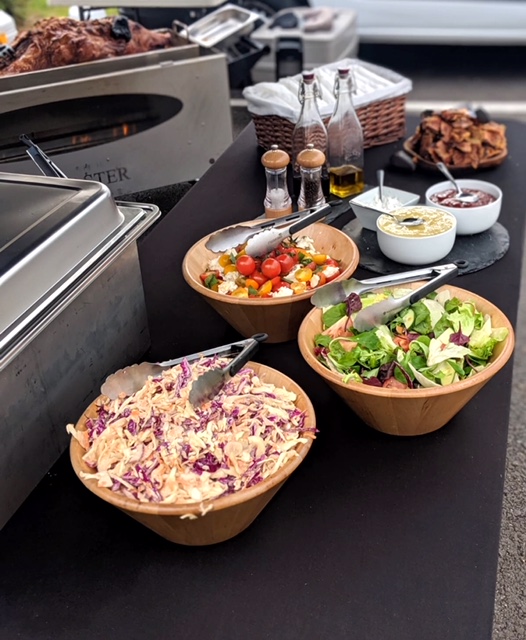 Understanding the rich culture of the area and the importance of the close-knit ties the residents here have is what makes us a stand-out choice for your next celebration, as we aim to deliver an authentic experience that makes everyone feel welcome and included. To ensure this, we have worked very hard to make sure that our menu plans are as exhaustive as possible, which allows our customers and clients to explore a wealth of unique dining combinations before deciding on one that works best for their chosen theme and budget.
The team of caterers we have here at Hog Roast Huntingdon are highly experienced and will always go the extra mile to ensure your event exceeds your expectations. So, if you're ready to be impressed, give us a call!