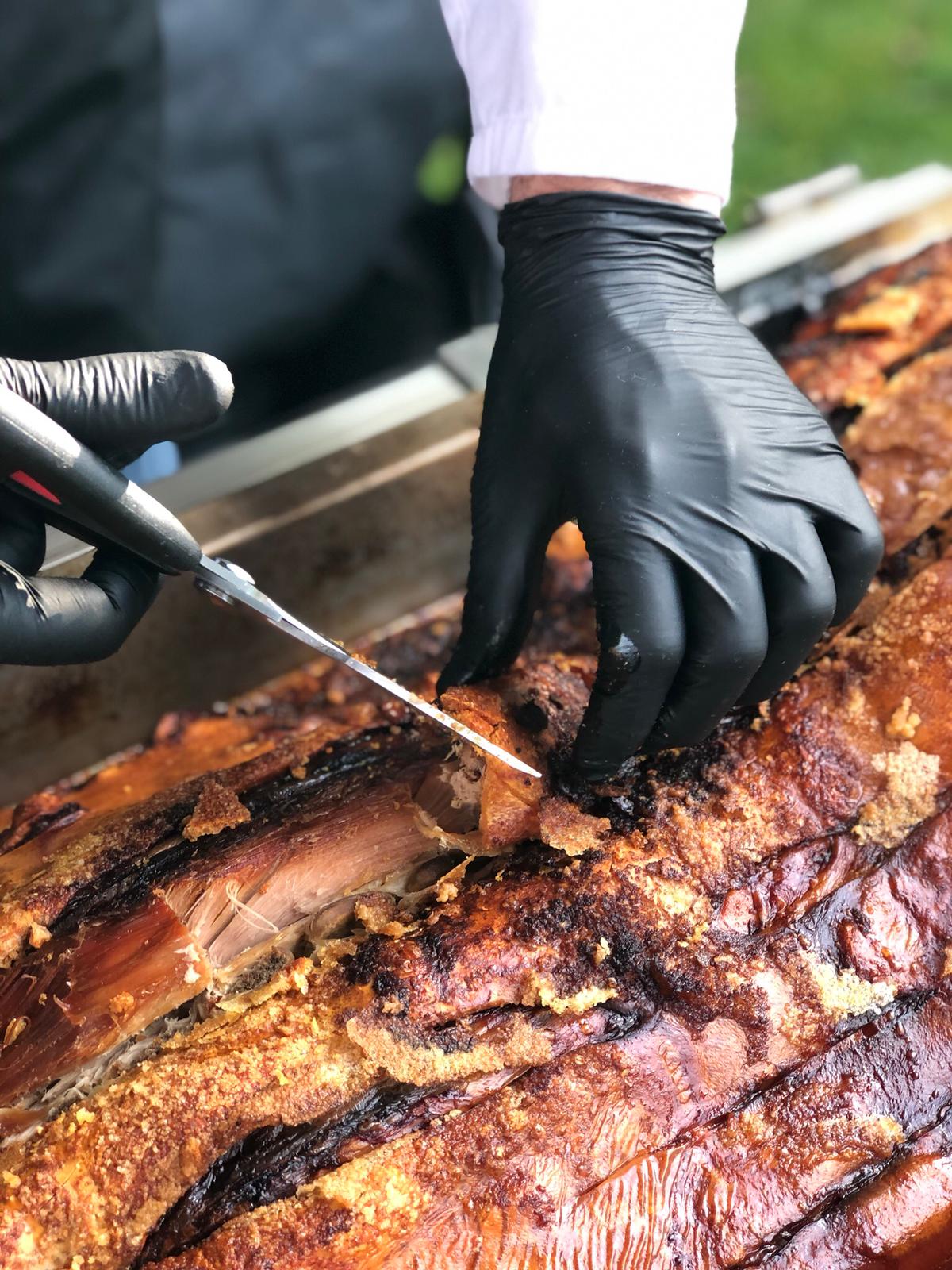 When it comes to your special events throughout Hereford don't just stump for the usual tired catering that serves the same old stock you can get from the supermarket; there is no better time than now to really jazz up your food experience at your next event with Hog Roast Hereford. At Hog Roast Hereford we have curated a fine food experience quite like no other on the market as we go above and beyond to produce a genuine roast of exquisite quality.
We specialise in a traditionally made whole hog roast that livens up events both in its spectacle and its unbelievable taste. With our traditional spit roasting methods you are guaranteed to receive a proper quality roast well beyond your usual oven cooked roasts as we slow cook throughout the day in a fine display of sizzling spectacle and tantalising taste.
For Hereford we have ensured a flexible service that fits to any type of event and budget – weddings, corporate functions, anniversary dinners, festivals, social nights, we do them all and more. We put a premium on quality without incurring the additional premium costs onto you! Our sourcing brings in only the best quality ingredients and meats from top end local stocks, and what's more that finer quality is pushed even further by our expert kitchen team. At your event be amazed at their fantastic fresh preparation and effort put into our slow roast, the results of which are an unrivalled quality of fine texture and juicy flavour.
A Food Revolution for Hereford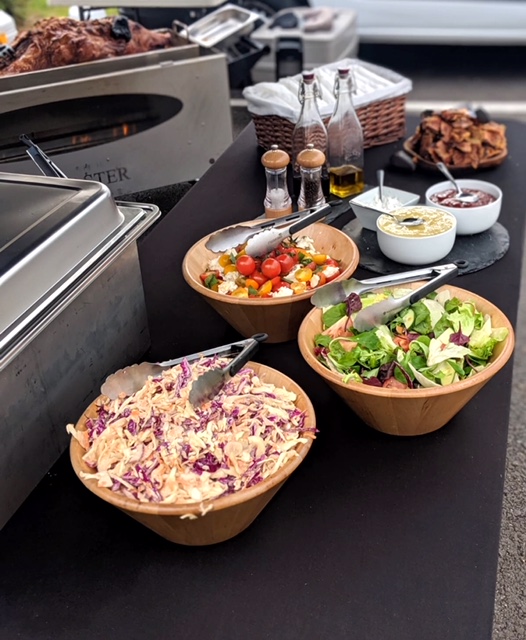 To top off our incredible showstopping hog roast speciality is a fine compliment of many other meat, vegan, vegetarian, and gluten free mains, sides, salads and more. There's something to be found for everyone at Hog Roast Hereford, and with quality in every single one of our foods there really is no other reason to not be choosing us today. Our fine team are well equipped with fantastic food recommendations to serve you up the perfect buffet or set menu combination just for your event. We refine our services to your needs and budget without scrimping on quality, so don't sweat the bill and just look to our delicious roast foods!
Don't delay today, call Hog Roast Hereford now and make your next event an occasion to really savour after.