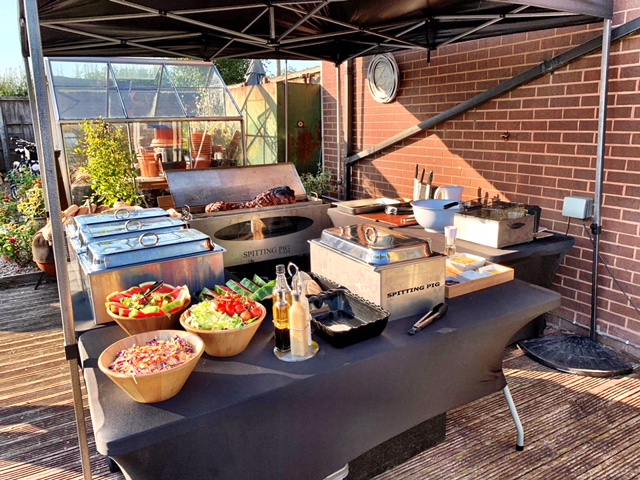 The residents of Haywards Heath make the most of the town's elegant architecture and green spaces by enjoying lots of public events throughout the year. If you are putting on any kind of event in this part of Sussex, you will know that there are a lot of elements that need to be carefully planned and brought together on the day, which isn't always easy. An integral part of any occasion is the catering, and this is something that the Hog Roast Haywards Heath team can definitely make a lot easier for you! We are the number one hog roast company in Haywards Heath, and we are highly experienced in providing unique, high-quality outdoor catering solutions for any type of gathering in the area.
Our hog roasts offer you a fantastic outdoor catering option for feeding a large crowd, giving you the quality, quantity and value of money that you ideally want from a local catering company. We always prepare our delicious fee-range meat on-site and our diners really enjoy the opportunity to watch their food being made before their very eyes!
Fantastic freshly made for any event in Haywards Heath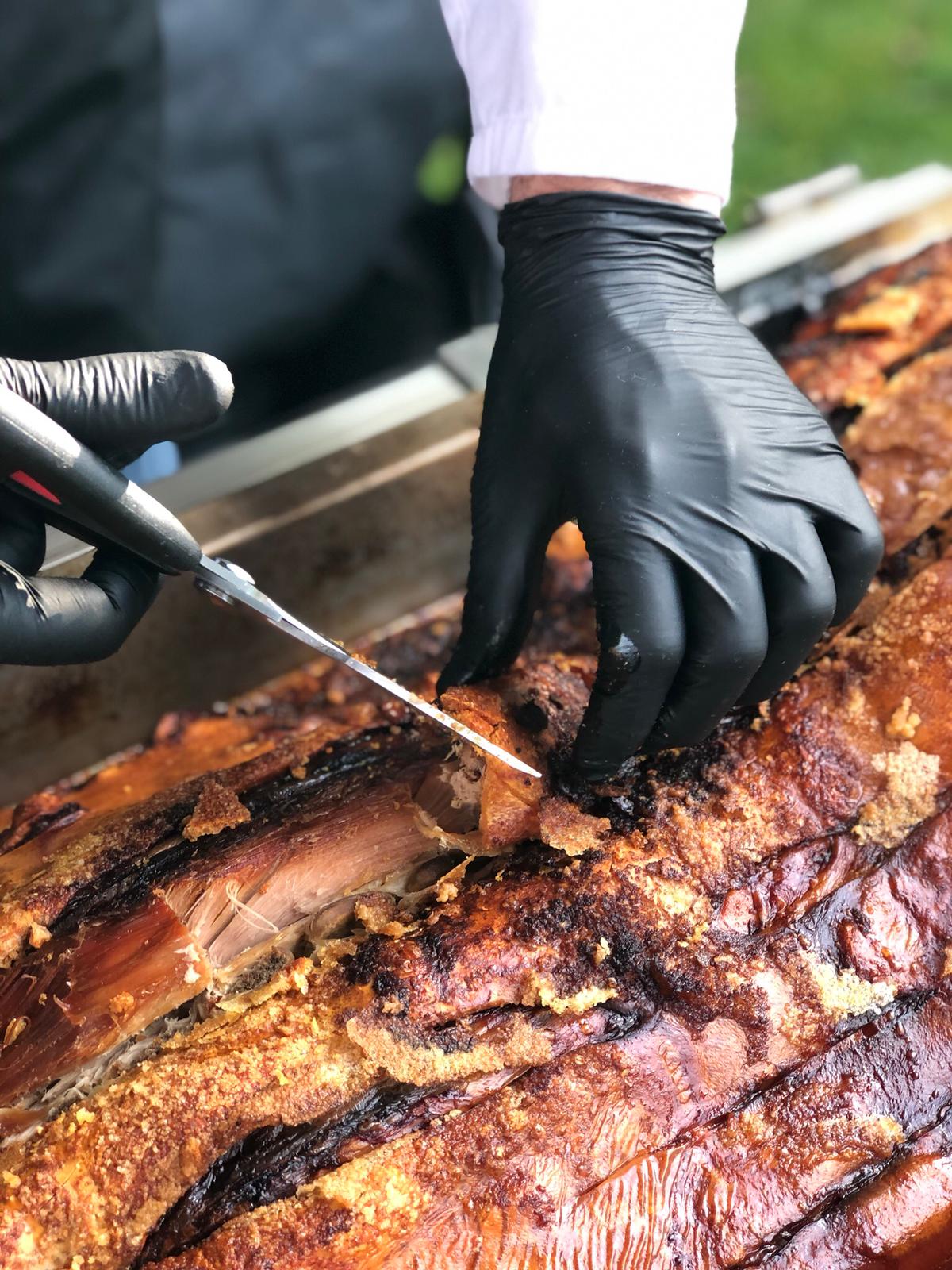 If you are looking for catering for a special occasion, smaller private party or corporate event and you would like food that has a touch of finesse, we are equally up to the task. Along with the best hog roasts around, the Hog Roast Haywards Heath team have an abundance of varied menus on offer, ranging from simple buffets to elaborate 3-course meals. We always have the enjoyment and comfort of our diners in mind when we are designing our menus, and you will find dishes that cater for all tastes and comply with a range of dietary requirements.
We can tweak any aspect for your menu or create a completely unique one for your event! It doesn't matter what type of menu you opt for or how big your guests list is, we will make all of your food from scratch at the venue whilst the meat is cooking, usual specially selected ingredients and locally sourced produce.
Hog Roast Haywards Heath can offer you a brilliant outdoor dining experience for any occasion, and a personalised menu for your event that will thrill all of your guests!