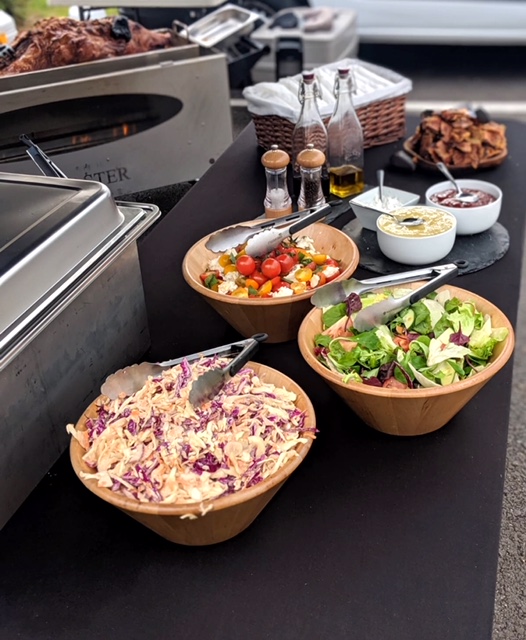 Hog Roast Hastings is the catering company to call today for all of your event food needs throughout Hastings and East Sussex. We provide a speciality catering service like no other on the market; our business is in finely made hog roasts cooked in a unique blend of traditional and modern roasting methods that ensures a perfect dining experience for all our guests. For this truly brilliant food experience we can bring our services to weddings, corporate functions, birthday's, festivals, anniversary parties and more, all at one low and flexible cost!
For our premium and unique service we bring fresh and quality ingredients to the table with an unprecedented level of skill and flair imposed by our elite chefs. With their expertise we are able to craft the most exquisite hog roast teeming with juicy flavour and perfect texture for your event. We prepare your roast fresh on the day of your event and cook over hours using our very own mobile spit roaster which blends traditionality and modern taste methods to create a perfect roast. It is truly a taste difference worth the extra bit of effort we put in!
A hog roast this perfect of course needs the perfect ingredients to match. That's why Hog Roast Hastings also always puts a strong focus on sourcing the best meats available from local stock since we also believe in pushing business to local industry too. With their brilliant farm hands and our team's unbeatable cooking expertise and knowledge, Hog Roast Hastings is an unrivalled service for any catered event.
High Quality Catering for Hastings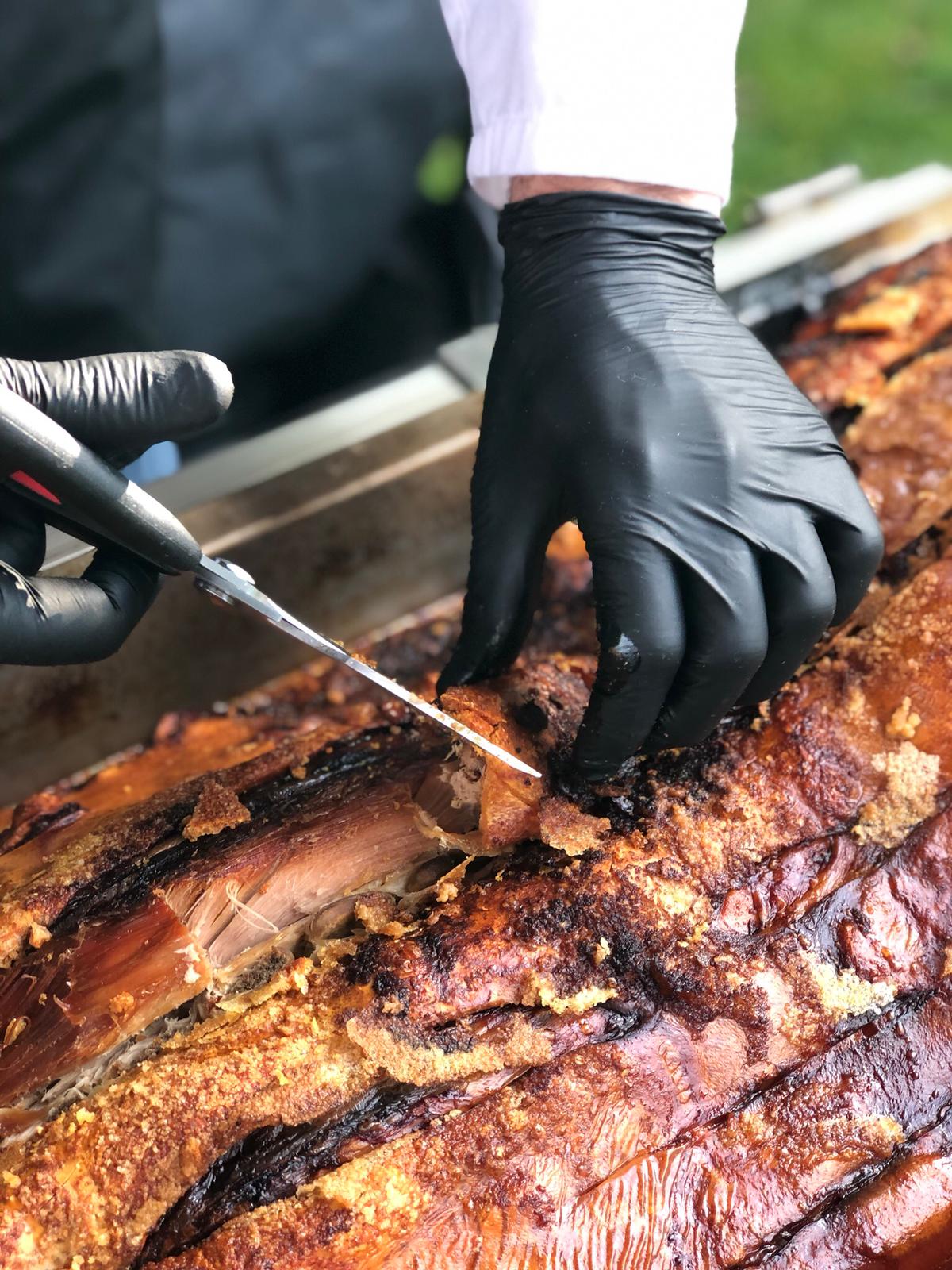 For Hastings we bring to you an unrivalled menu list of the highest quality foods available. While we of course always highly recommend our centre-piece hog roast, we're more than ready too with our many meat, vegetarian, vegan, and gluten-free dishes. For your event we can cater to your own needs, so whether an all-out buffet style fits, or indeed a sit-down set-menu served over multiple courses is more suited then we'll find what works for you. Our team are ready with their expert food recommendations to build you out a delicious day to remember!
So, don't delay! Call the team at Hog Roast Hastings now and bring a unique taste experience to your next event.