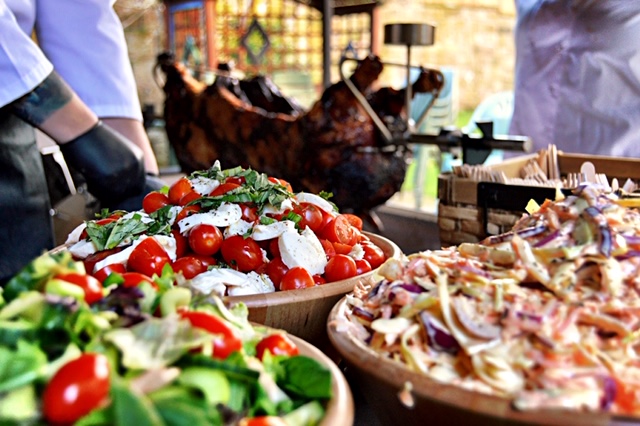 If you're in a pinch for premium catering at an affordable cost for your event then not to worry, Hog Roast Harrogate are here with a quality food experience like no other. Hog Roast Harrogate is an event caterer specialising in the finest made meats and roast dishes prepared and cooked using genuine spit roasting methods. With our touch of modern flair to an age old traditional roasting practice your events in Harrogate are assured be treated to an unforgettable experience of taste and spectacle.
We're more than happy to make your special day that little bit brighter with our premium roasts – be it weddings, corporate functions, birthday's, anniversary bashes, maybe even just a small dinner party amongst friends, Hog Roast Harrogate have you covered. Our namesake hog roast is a joy to behold, not just to eat but also to watch being made, as our expert team tend away at our incredible mobile spit roaster until the taste and flavour of your meal is so finely tuned to an unbelievable quality. With the traditional spit roaster, we believe that your hog roast is assured to have that extra bit of perfect quality as its texture holds a perfect crispiness, and its meaty retains all its juiciness and delicate flavour.
At Hog Roast Harrogate we also ensure that every one of our products is sourced from local vendors and only the highest quality meats are picked out. That's because when it comes to good food we do not want to compromise, and we also trust in the excellent local industry of the area too. With such quality ingredients our chefs have an even better platform to truly show off their skill and flair for great taste with a multitude of exquisite freshly made dishes.
Traditionality Made Modern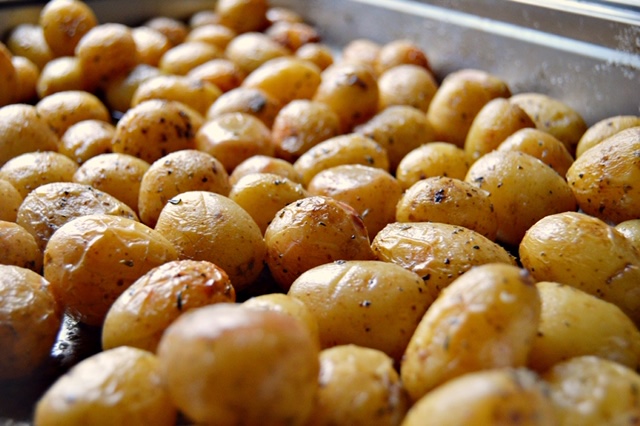 Our hog roast is a premium food experience vital for any event, but we'd be nothing with our many other brilliant accompaniments. With a vast array of quality meat, vegan, vegetarian, and gluten free dishes Hog Roast Harrogate can guarantee a perfect experience for every guest. Our team are experts of taste combinations, so with their recommendations we'll find a perfect buffet or set menu combination fitting to both your events needs and your budget.
We'll always work flexible to your budget without forcing you to scrimp on quality, so call Hog Roast Harrogate today for your next event!