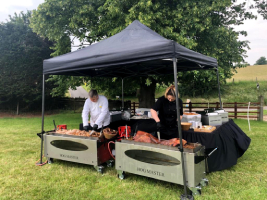 Delivering unrivalled quality in event catering to occasions all around Harpenden, Hog Roast Harpenden have sharpened up the catering game with our special range of premium foods and pork roasts made and served in style. Our catering services bring a stylish dining experience to your special day that will be remembered for quite some time after. So often we have customers coming back to us glowing with profuse praise and looking for more of the renowned Hog Roast Harpenden taste.
So, for your weddings, corporate functions, birthday's, dinner parties, community celebrations and more get a shift on over to Hog Roast Harpenden now. Run, don't walk, for these premium hog roasts made to an utter perfection of taste and texture. The traditional style of the classic hog roast mixed with the modern versatility and efficiency of our fresh new take makes this a food experience destined for event dining. Hog Roast Harpenden guarantees top quality in high volume to meet the demands of even the biggest affairs around town – if there's a special occasion in Harpenden then Hog roast Harpenden needs to be there.
Premium Quality Dining Made Affordable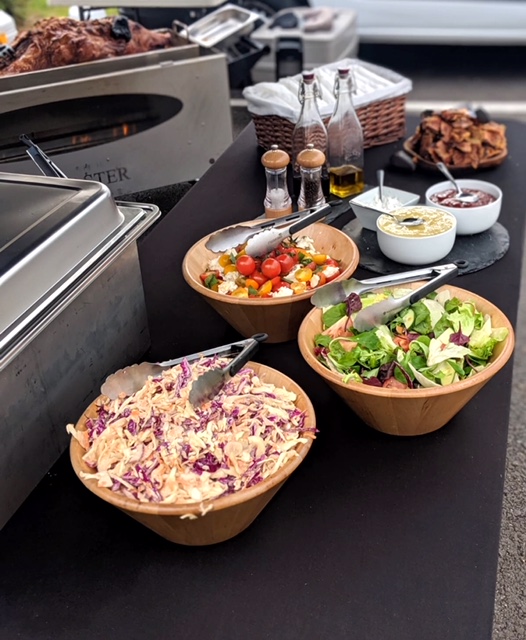 Hog Roast Harpenden also advocates for the local touch to all parts of our service. We love working with local business to form partnerships for repeat service and franchise opportunity that benefits all parties. To that end too our meats and ingredients come from local farms and stocks to ensure their quality stays within that old tried and true British calibre. Even the way we serve has a uniquely local feel to it as we favour the closer personal touch in the way we entertain and feed guests. Working with Hog Roast Harpenden is more like working with family than a corporation!
Hog Roast Harpenden believe in flexibility, which is why we will work personally with you to create a taste and food combination suited to your event. We have a huge range of menu items, spanning from our speciality hog roast to a number of other meat options; vegan, vegetarian, and gluten-free picks of canapes, sides, salads, and more! The best part, however, is that with our onus on flexibility we will always strive to keep costs low and flexible to your budget without losing out on quality!
So, call today – Hog Roast Harpenden are ready for you!