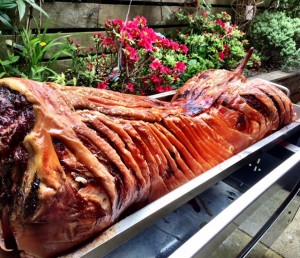 Hog Roast Harlow are delighted to be able to bring our valued catering services to the town of Harlow for all your hired events. What are our services? Well, they're only the most truly unique and special roasted dining experience in the whole catering market. We do things different by turning the traditional spit roast into a modern confluence of taste and flair!
Our mouth-watering hog and spectacled hog roast sure to be the talk of any party, so whether you're operating dining for a wedding, corporate function, anniversary, birthday, festival or more, then just remember that Hog Roast Harlow is only a call away!
The team here at Hog Roast Harlow are primed to deliver exquisite roasted foods, all of which are prepared fresh and cooked over hours on the day of your event. With our spit roaster we can achieve a perfect roast assured to dazzle at any occasion. Our chefs are experts of flavour and texture as the spit roaster achieves an exceptional crispiness around the skin of your hog roast while preserving all of the juiciness and flavour of the delicate pork meat underneath.
For the 'Sculpture Town' of west Essex we are here to provide with our many brilliant roasted dishes. Our chefs will readily whip you up a fresh pulled pork roll teeming with finely salted and delicate flavour, or if you're looking for something more we'll cart you out a premium Sunday roast complete with all the glorious trimmings. Have at it!
Unique Quality and Special Dining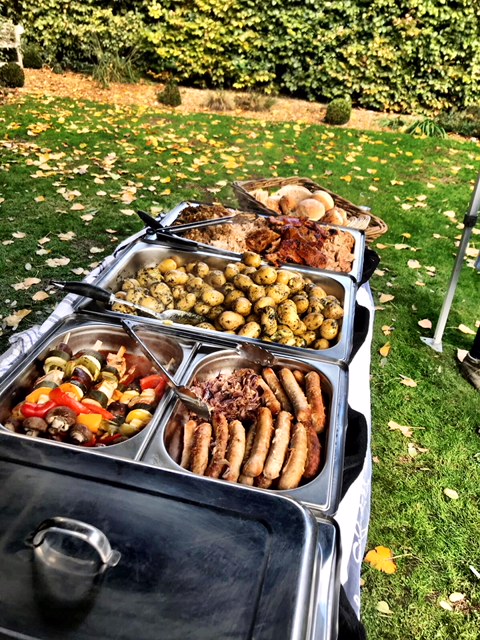 Our uniquely made roasts are all a grand part of our selling point. With our feasts we believe that we can help pull community together again brilliant fashion – I mean, after all, who doesn't love a great meal! With a host of meat dishes, vegan, vegetarian, and gluten-free foods there's something to be enjoyed for everyone, no matter their palate. For your event in Harlow choose to dine in an all-out buffet with guests free to reign over our fine sides, salads, and more, or work with our team to refine a perfect set-menu just for your event! The team here knows all things food, so don't hesitate to turn to them today!
Give Hog Roast Harlow a call now and bring premium dining to your life now.