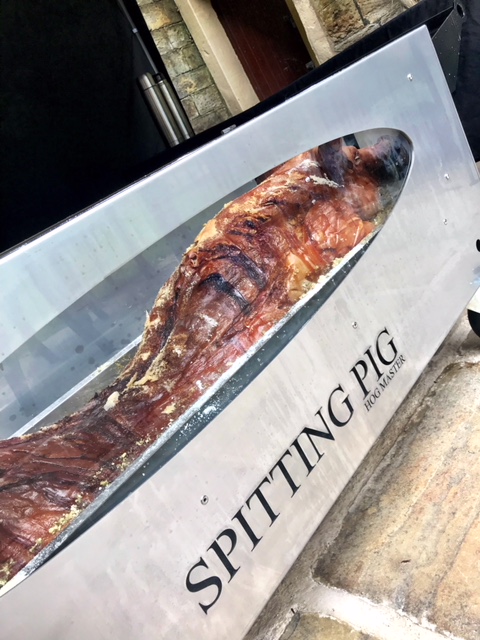 Did you know that the original etymology for Hailsham's name is "Haegels Ham"? Now we know that Ham doesn't quite refer to pigs in this instance, but still we here at Hog Roast Hailsham think it is therefore rather fitting to have our event catering service be centred around premium pigs and exquisite hog roasts for events in Hailsham. We're putting the ham back in Hailsham with these delicious pigs guaranteed to liven up your next event in town.
The tradition of hog roasting brings back style, flair, and great eating to your events as we cook up a fresh hog roast throughout the day to keep your potentially hundreds of guests well satisfied with glorious meaty textures and finely salted flavourings. As purveyors of top-quality food, dining, and service, Hog Roast Hailsham are the only place to call for all events – whether you need us for a wedding, corporate affair, party, or dinner party, Hog Roast Hailsham are assured to provide a unique dining experience like no other.
Our foods are locally sourced from top end farmers and British businesses. This not only continues to support local businesses like ourselves, it also ensures a top level of quality in every one of our foods. From better ingredients comes better roasts, and these roasts are most assuredly the best of them all! Book your spot with Hog Roast Hailsham today.
Top Hams in Hailsham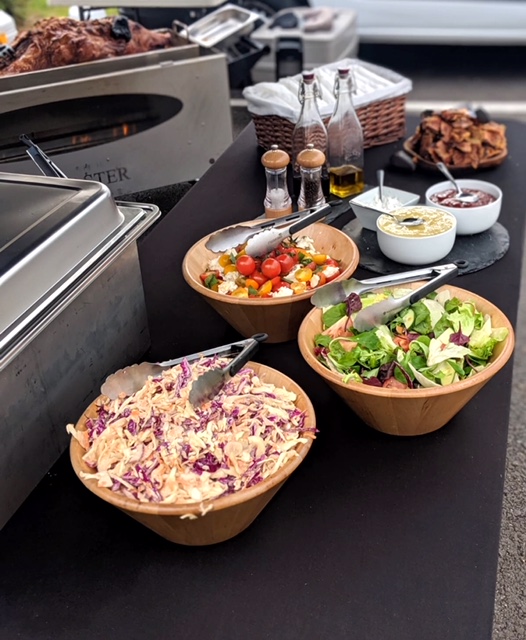 There are few things better at mealtime than a gloriously stacked plate of the finest, most delicious full roast. Our brilliant hog roast is the real deal: full meaty textures, well roasted baby or new potatoes, homemade stuffing, homemade apple sauce and a fine selection of side salads, canapes and more! No one leaves a Hog Roast Hailsham event hungry, that's for sure! Even if a full-blooded meat roast is less your speed, we have plenty of other meat options, vegan and veggie choices to suit every taste.
All this and more is available at Hog Roast Hailsham now – just give us a call or message us through ours site for your free quote today!