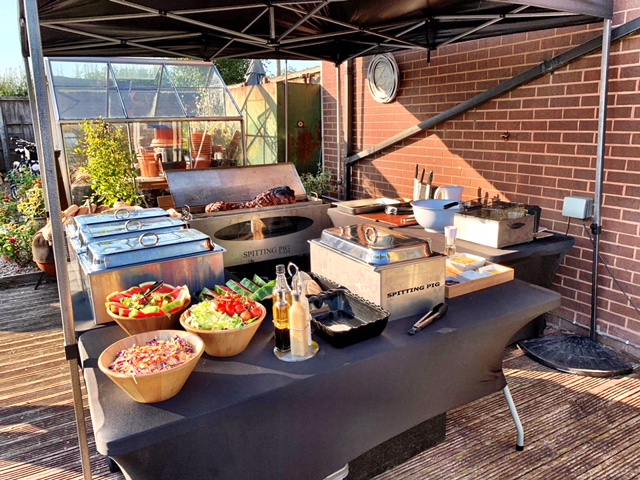 There is always a lot of planning involved in hosting a party, whether it be for a special occasion, a professional event or for a local community group. Whatever type of event you are planning in Greenock, making the right choice when it comes to the catering is always such an important decision. Making sure your food is a big hit with all of your guests doesn't have to be a challenge though. If you hire the Hog Roast Greenock team to cater for your event, we will provide a menu that will delight all of your guests and make sure everyone's needs are met.
We are the most experienced hog roast company in Greenock, and we have been catering for all manner of events on this stretch on of the Scottish coast for a number of years. We are able to alter our approach for each event we cater for to ensure our services are completely in line with the needs and expectations of our clients in Greenock.
Inventive catering solutions for any occasions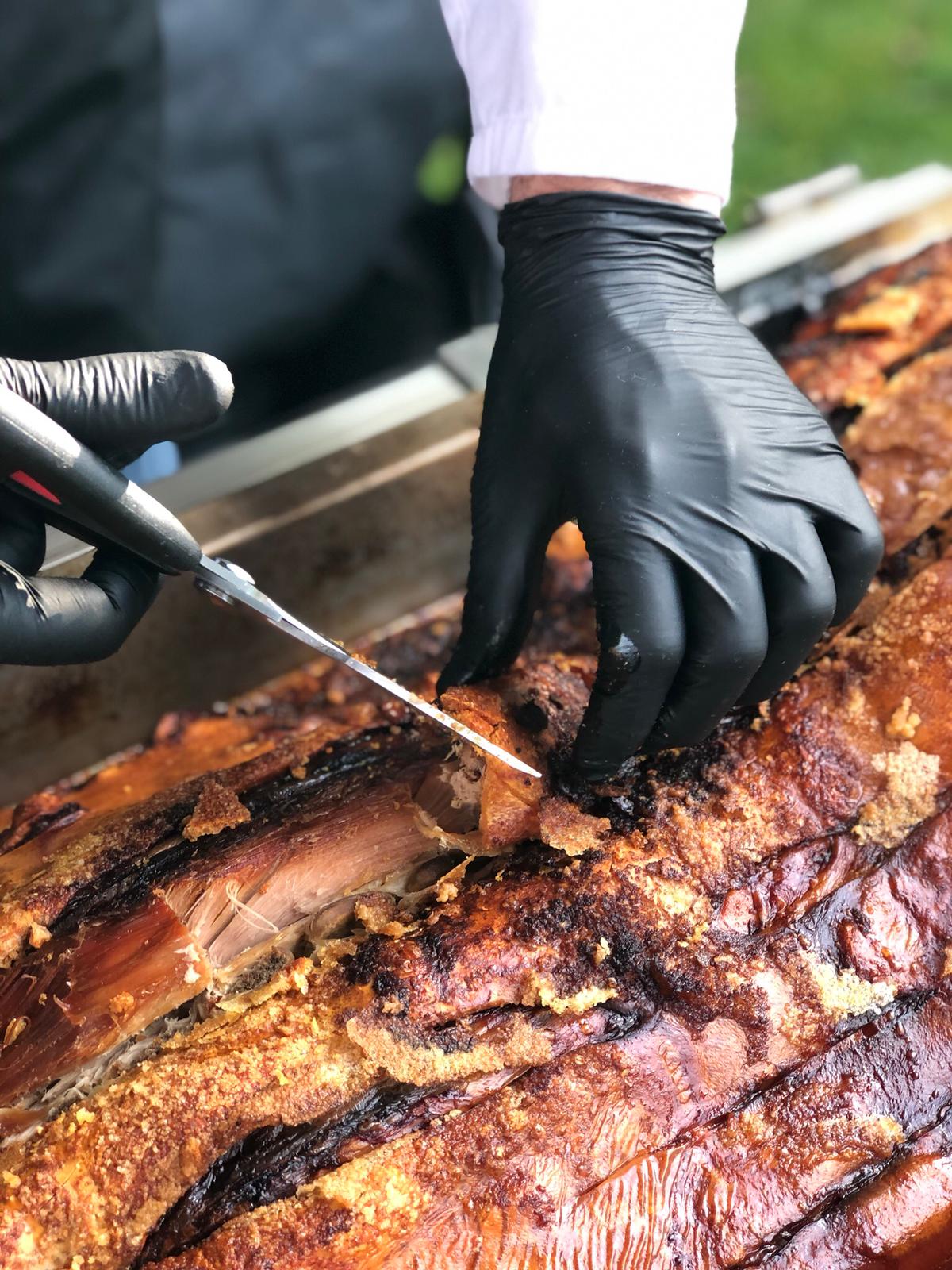 Our hearty hog roasts are considered to be the very best in the area and our succulent spit roasted pork has made lots of people in Greenock happy at every event that we have catered for. We only ever select the highest standard of free-range meat and invest the time and care required to cook it delicately over the course of several hours until it is falling off the bone. We always cook our meat on-site, which never fails to add to the ambiance of any event, as our diners love watching us in action.
If you require a more varied menu, we will make all of that from scratch on-site too whilst the meat is cooking. We have specialist catering packages for weddings, private parties and corporate events, as well as being able to cater for just about any other occasion in Greenock. All of our menus offer a wide variety of alternatives to our traditional hog roasts, and we are happy to add to and change any of our set menus to fulfil your specific requirements.
If you want the best hog roasts in Greenock and a bespoke menu that will be made in front of you and your guests, you will find everything you want right here at Hog Roast Greenock!