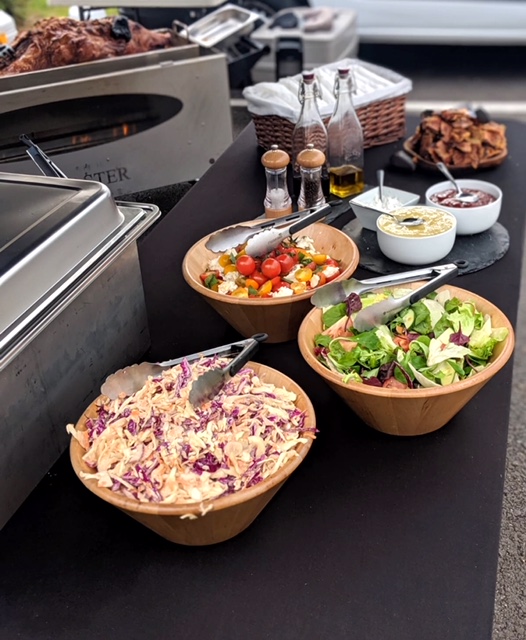 Don't settle for the same tired old stock caterers this year; treat yourself instead to an utterly unique and fresh food experience in Hog Roast Grays at your next event in the town of Grays. At Hog Roast Grays we put affordability into a premium food experience of the most finely made meat roasts. Our speciality is of course, as might be guessed, our hog roast which adds brilliance and spectacle to every occasion. So, with our unique services available for all manner of events – from weddings to Christmas parties, corporate functions, festivals, anniversaries and more – there is little reason you shouldn't be turning to the fine team here at Hog Roast Grays.
Our exquisite hog roast is prepared fresh on the day of your event, slow cooked exceptionally well on our trademark mobile spit roaster, and finally served up by expert staff once they are satisfied with its perfectly cured flavour and texture. For us, the spit roaster brings back a necessary traditionality back to the roast now with the quality additions of modern flair. With such a combination of old and new we have created a true achievement in roast dining fit to impress at any event. Of course, don't just take our word for it.
The spit roast experience is like no other and, thankfully, while we make it available from our team to serve for you, we also have made it possible to hire one of our spit roasters directly so that you may try the brilliant traditional roasting experience yourself! Should you choose us, however, then you can be assured of the safe hands of our elite team of chefs to serve you up a whole host of exquisite roast dishes all made fresh from our finished hog roast.
Quality Food Served Right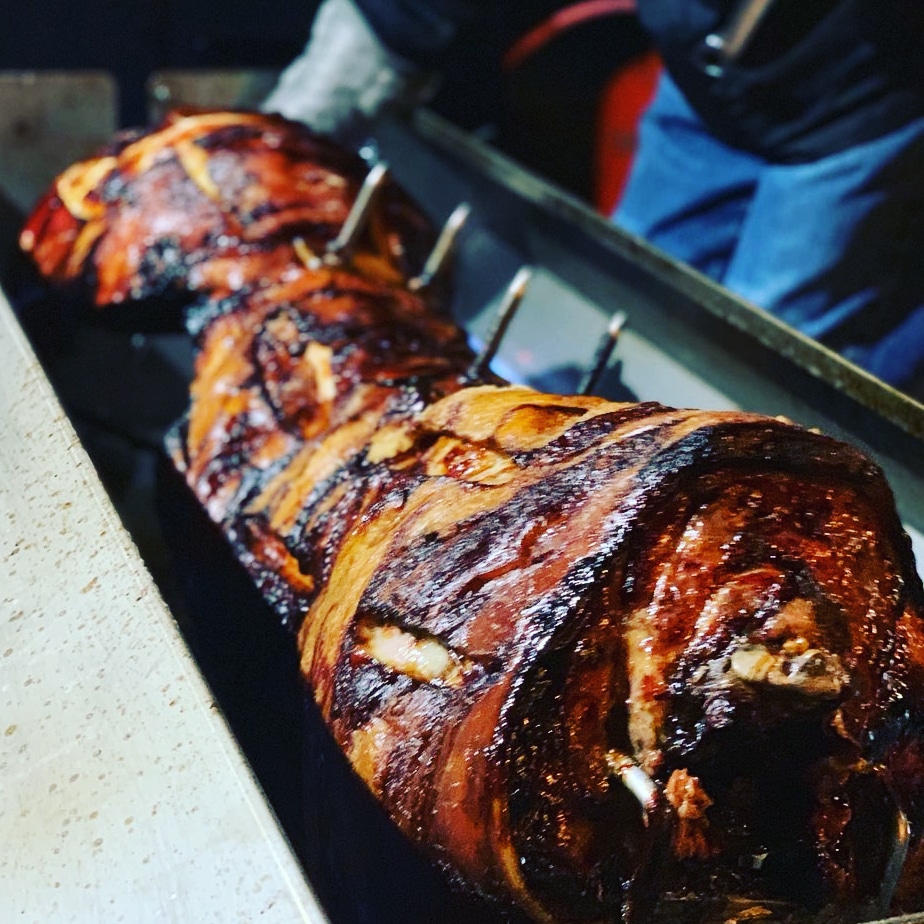 Hog Roast Grays provides an extensive range of food options so that no one need ever miss out on our quality taste. For your event choose from an array of excellent meat, vegan, vegetarian, gluten-free and many more options served in either a buffet or your own customizable set menu offering. Our team are well placed with their years of experience and touch for all things food to deliver you a perfectly refined menu recommendation that fits your occasion and budget.
This quality doesn't come often, so call Hog Roast Grays while openings are still available now!