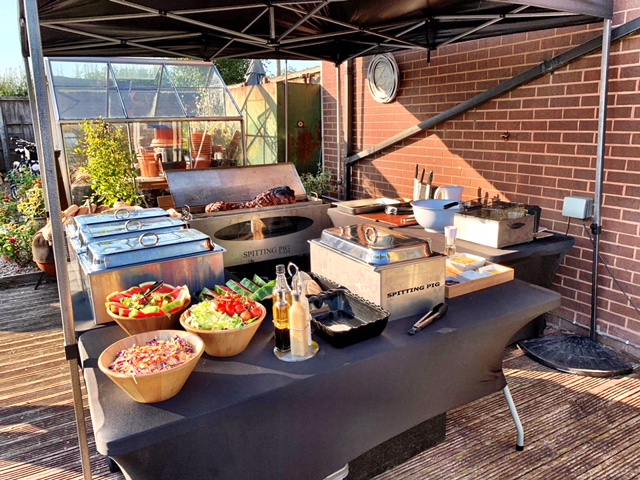 Tried event catering before and it wasn't worth the cost you paid? Looking for a truly unique food experience at your next event? Well then we are delighted to tell you that Hog Roast Gillingham is precisely what you're looking for. We are a fine meats event caterer capable of working our magic upon any event in Gillingham and Kent; our services are like no other in the industry as we provide a uniquely special spit roasted hog roast that adds both extreme flavour and flair to any event. And what's more, since we believe in giving everyone this once in a lifetime experience we ensure that our services are always flexible and low on cost.
For your cost you are receiving both quality ingredients sourced from the best local vendors and a team of elite chefs who know just how to prepare our quality meats properly. Be amazed as we freshly prepare your hog roast on the day of your event and get to work cooking it over hours on our very own mobile spit roaster. With our practices your food is cooked until it is ready at an exact perfection of well roasted texture and juicy flavour inside. If you haven't experienced a traditional hog roast before then be prepared for a taste sensation like no other, as our chefs perfectly spice and flavour every dish.
For your events in Gillingham let us serve you up a proper Sunday roast prepared like you've never had before or grab a quick bite with our unbeatable pulled pork rolls teeming with salty flavour and juicy taste. Believe us when we say you won't want to have your food cooked any other way after experiencing our divinely unique roasts.
Fine Food Catering to Any Event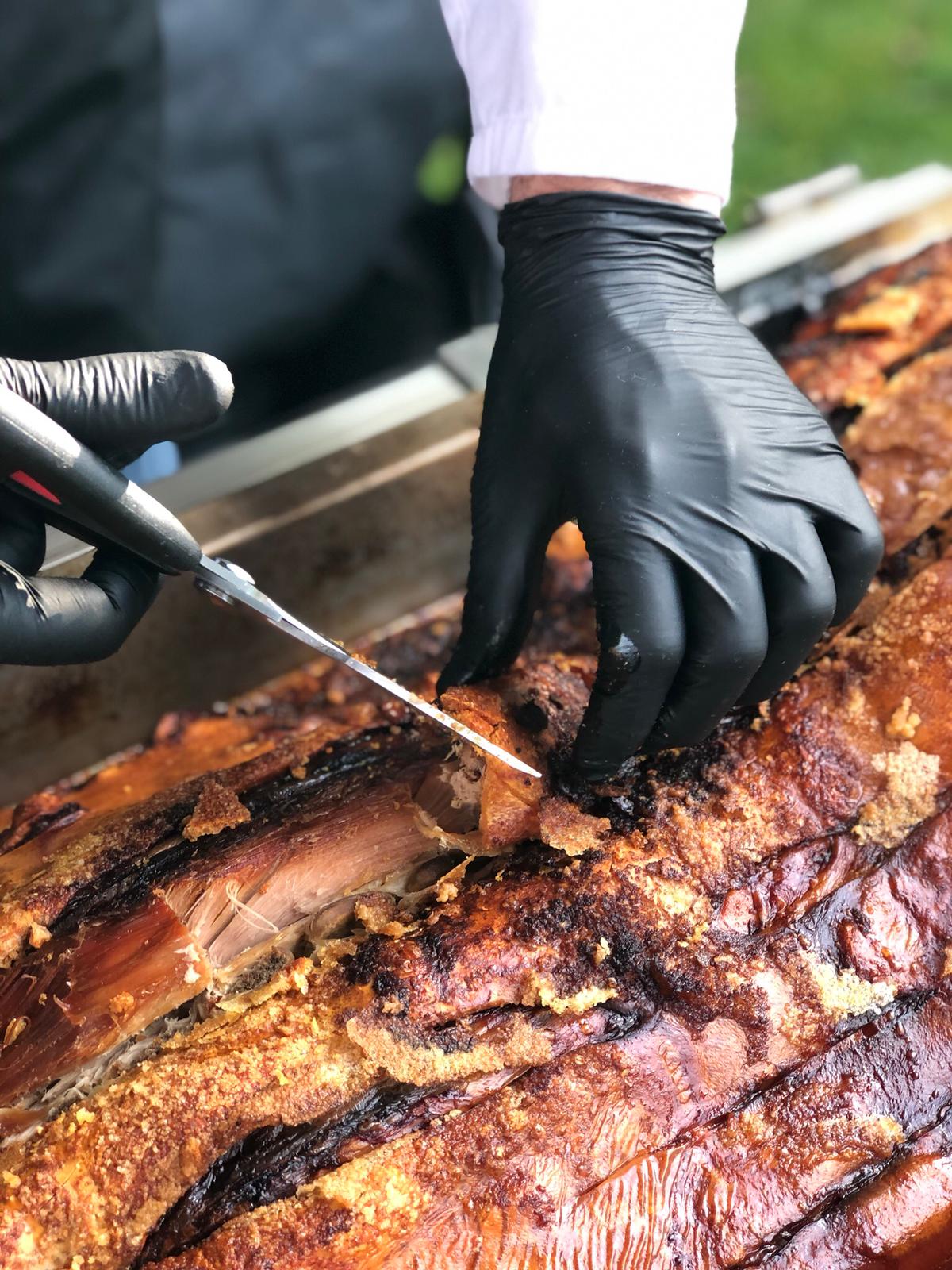 Hog Roast Gillingham is capable of administering catering for any event, and for any guest requirements. We're happy to do any range of weddings, corporate functions, dinner parties and so on, and our expert team will always be happy to work with you to find the menu for you! Aside from our speciality roast we also provide other foods and vegan, vegetarian, and gluten-free menus available for buffet or personalised set-menu serving options.
So do not waste your chance now – give Hog Roast Gillingham a call today and find what we can do for you!