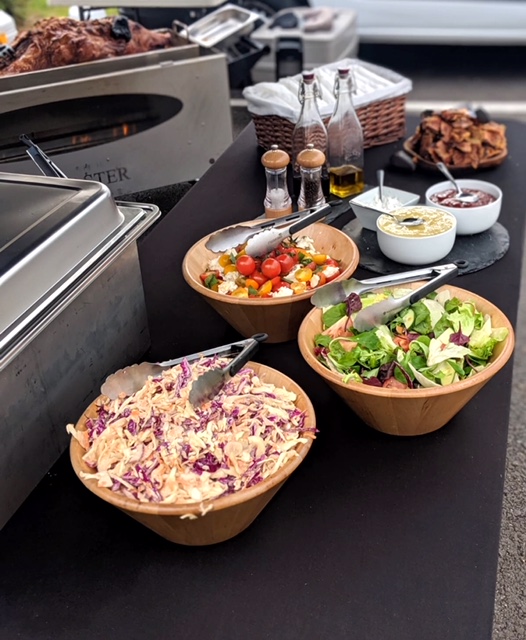 If you want the best hog roasts Gateshead and a bespoke party menu that meets all of your requirements for your event, the Hog Roast Gateshead team can give you it all. We offer the finest slow cooked pork in this part of the Northeast in conjunction with varied modern menus with an ample range of dishes that cater for all tastes. Our pork is always sourced from ethical UK producers and our expert hog roast chefs have the touch of finesse that is takes to showcase its exquisite free-range flavour and to achieve maximum succulence.
We cook our meat slowly over the course of several hours and because we always prepare our hog roasts on-site for events, the irresistible aroma of our pork never fails to whet everyone's appetite. Our hog roasts are perfect for so many events in Gateshead and we are the ideal catering option for any kind of outdoor event or any occasion that requires high-quality large-scale catering for a very reasonable cost.
Hog Roast Catering With A Difference
If you require a more substantial catering package for your event in Gateshead, the Hog Roast Gateshead team have plenty to choose from. Perhaps you need a contemporary 3 course meal for your wedding reception, or a polished buffet for a corporate or creative event in a venue on the waterfront – whatever you need we can provide it in style.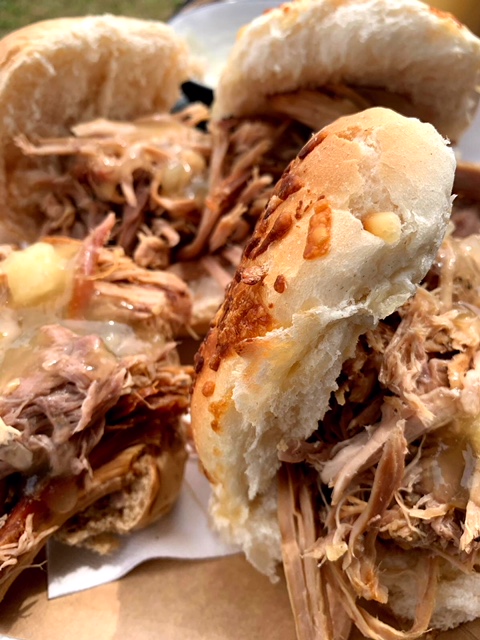 All of our menus feature different meats if you would prefer an alternative to our classic hog roasts, plus a broad selection of meat, dairy and gluten-free dishes. Whichever type of menu you prefer, we will make it all from scratch at your venue. Whilst the meat is cooking slowly, we will be using our time very productively by preparing the rest of the delicious dishes on your menu, before bringing it all together right on time and serving it to you in your preferred style, whether is be a buffet or a sit-down meal with table service.
If you need any help choosing which catering package would be best for you, the Hog Roast Gateshead team are always available by phone or email, or if you prefer, you can simply fill in the contact form on our website and we will get back to you very soon!