For stylish dining and sublime service to your next event the only caterer to call is Hog Roast Garforth. We're a unique caterer making events stylish with a host of exquisite foods and a speciality in the novel and traditional hog roast. Yes with Hog Roast Garforth you'll be treated to a dining experience quite like no other as we add flair and spectacle to the day along with the incredible tastes and textures to match. In our 20+ years of service we've served up many a stylish affair that has our customers beaming with excitement. No event is complete, truly, without the fine tastes and unique hog roast services of Hog Roast Garforth.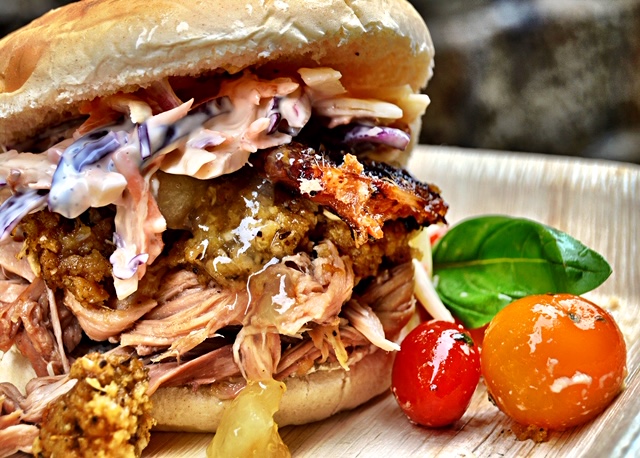 Don't just take our word for it however, get calling today for your weddings, corporate events, private parties and more to see (and taste!) for yourself! We will always work flexible to your needs, event size, and even budget without ever limiting or changing our quality. Our only mission is to provide expert service and high-quality meats to make your day that extra bit more special, and have your guests going away with a happy, satisfied belly of food!
We like to boast, but really it must be said over again that there is nothing quite like our finely made hog roast. With a long slow cook your hog roast comes to an almighty level of taste and texture that melts deliciously in the mouth! The proper execution of the hog roast cooking style makes for an even better level of quality than any other roasting process!
Gorgeous Goods in Garforth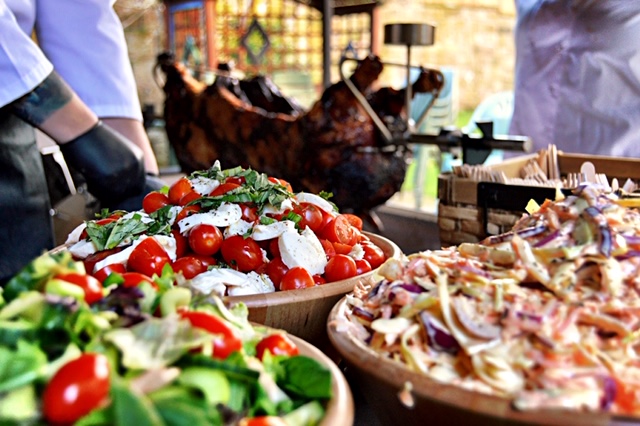 Hog Roast Garforth can cater to any need with our alternative meats, vegan, vegetarian, and gluten-free foods available in any combination of serving styles. Looking for formal set menu dining for your wedding? Not a problem, our expert serving staff can serve up an exquisite affair. Or maybe a glorious buffet is more your speed. Whatever the demands of the day, whatever the style of the event and the foods needed Hog Roast Garforth will deliver!
So don't wait for tomorrow. Give Hog Roast Garforth a try today. You will not regret it!