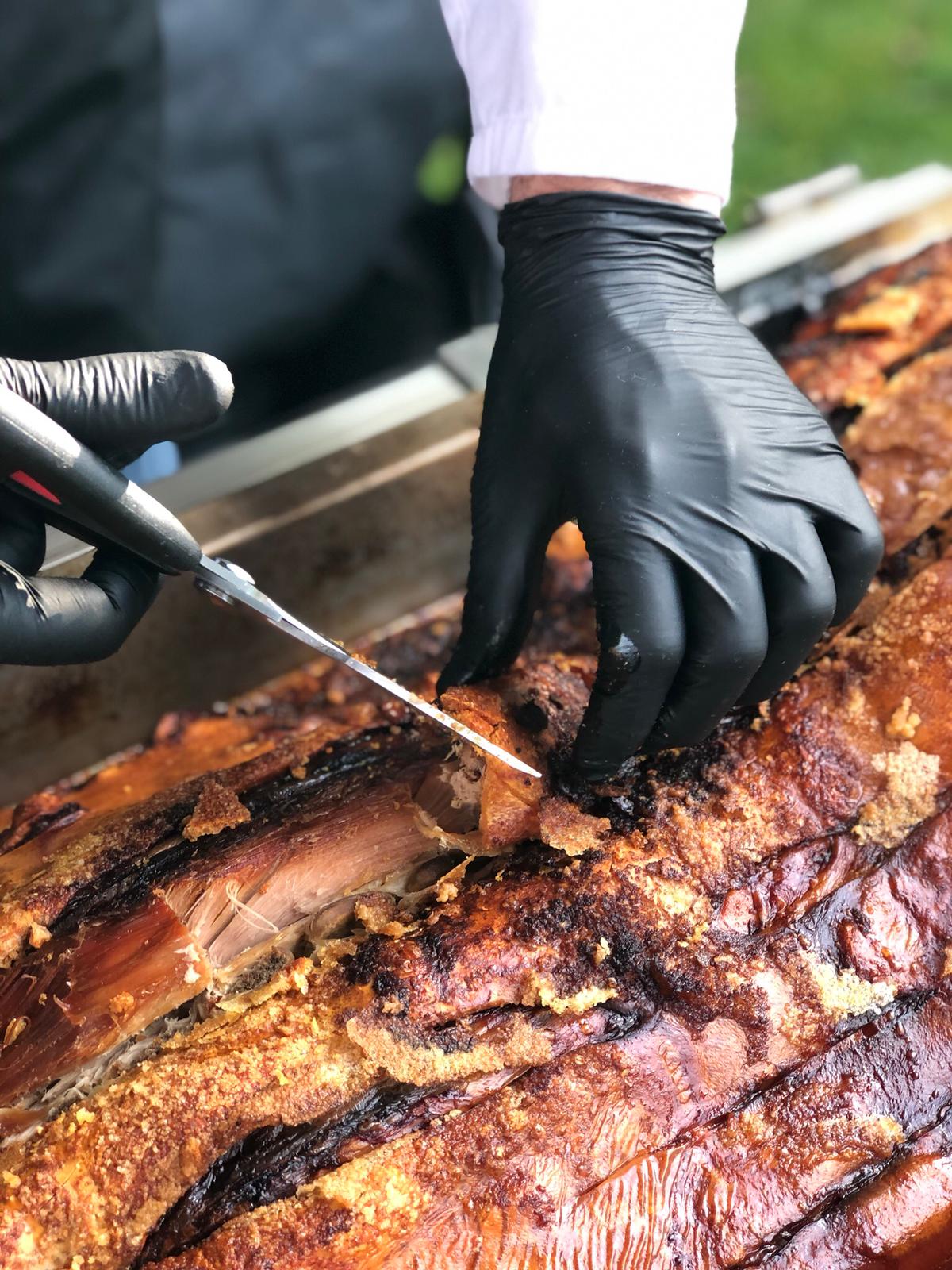 Whether you are a seasoned host or you are in the process of planning your very first party or event, there is always a lot to consider and a very long to do list. The catering is such a major part of any event because getting the food right plays such a crucial role in the overall enjoyment and success of any occasion.
When you are choosing a catering company for your event, you need to know that you are handing the responsibility to a team of people who will give you the best of everything and who will give it their all to make sure everything is perfect on the day. That is what you can expect if you hire the Hog Roast Ferndown team. We are a highly experienced Dorset-based catering company who specialise in supplying the finest slow-roasted pork in the county. We are able to cater for any event in the Ferndown area and we pride ourselves on our stringent standards and attention to detail.
A hog roast feast for any occasion
The process of spit roasting meat over an open fire is a cooking technique that has been around for centuries. The Hog Roast Ferndown team have adopted this brilliant way of cooking meat outdoors, refined the process and put our own unique stamp on hog roast catering in Dorset. We have incredibly advanced catering equipment which can be set up and operated just about anywhere. This enables us to produce fantastic freshly made food in any setting without having to compromise on the quality or freshness of the dishes that we serve.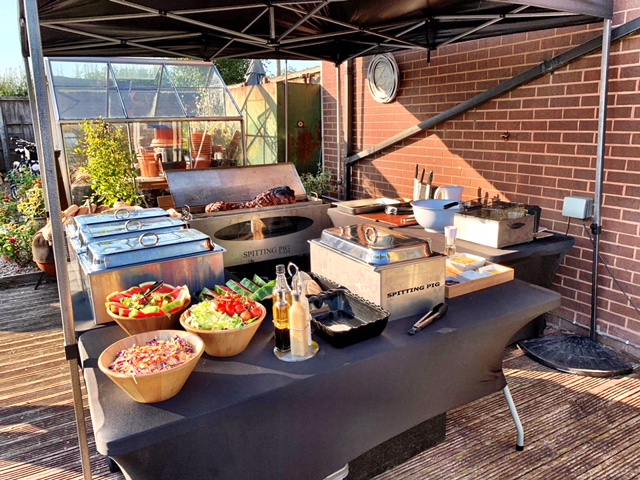 Alongside our unbeatable hog roasts, we offer a diverse selection of other menu options, which take into account the varying tastes and dietary requirements of our diners. You can choose from a multitude of seasonal side dishes, varied salads, starters and desserts, as well as a selection of our delicate handmade canapes for special occasions.
If you want a unique outdoor dining experience for your event in Ferndown, a personalised menu that all of your guests will love and a catering team who can provide flawless food and service, the Hog Roast Ferndown team look forward to hearing from you soon!