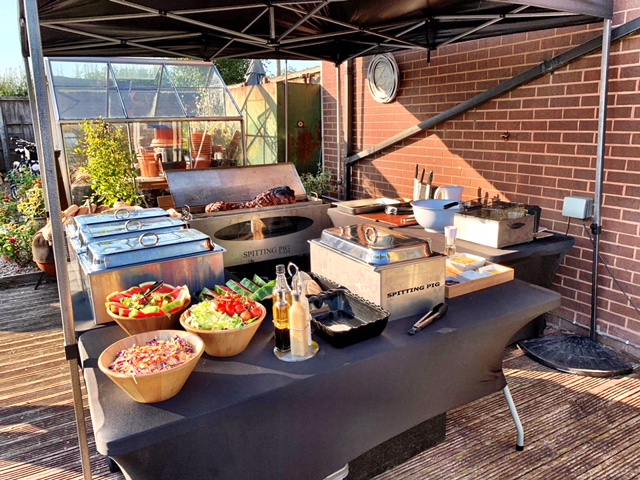 For a loving meal to your events with a difference come try the exquisite hog roasts and barbecued meats and foods of Hog Roast Exmouth. Hog Roast Exmouth boasts a full complement of incredible roast dishes guaranteed to provide a bit of that extra brilliant spark to your events around the town of Exmouth and the wider Devon area. As our name brand suggests, we're specialists in all thing's pork and roasting, and for you that means a perfection of traditional meaty roasts that blows any regular oven cooked roast out the water.
Hog Roast Exmouth takes things back old school to the traditional fire pit and hog roasts of yore with our very own manufactured hog and spit roast machines. Our Hog Master and Titan models combine the simplicity of old fire pit roasting with the mobility, versatility and efficiency of modern tech to create an unrivalled hog roast, as your food comes gleaming with perfect crispy pork skin texture and delicate and juicy meat. This is roast dining the way it is supposed to be enjoyed, and thankfully this premium experience does not break the bank either!
So, for your weddings, corporate events, festivals, anniversary dinners, social club nights and more get rocking on over to Hog Roast Exmouth now! It may well just be the best decision you make this year as we bring top service guaranteed to leave all satisfied.
Exquisite Excellency in Exmouth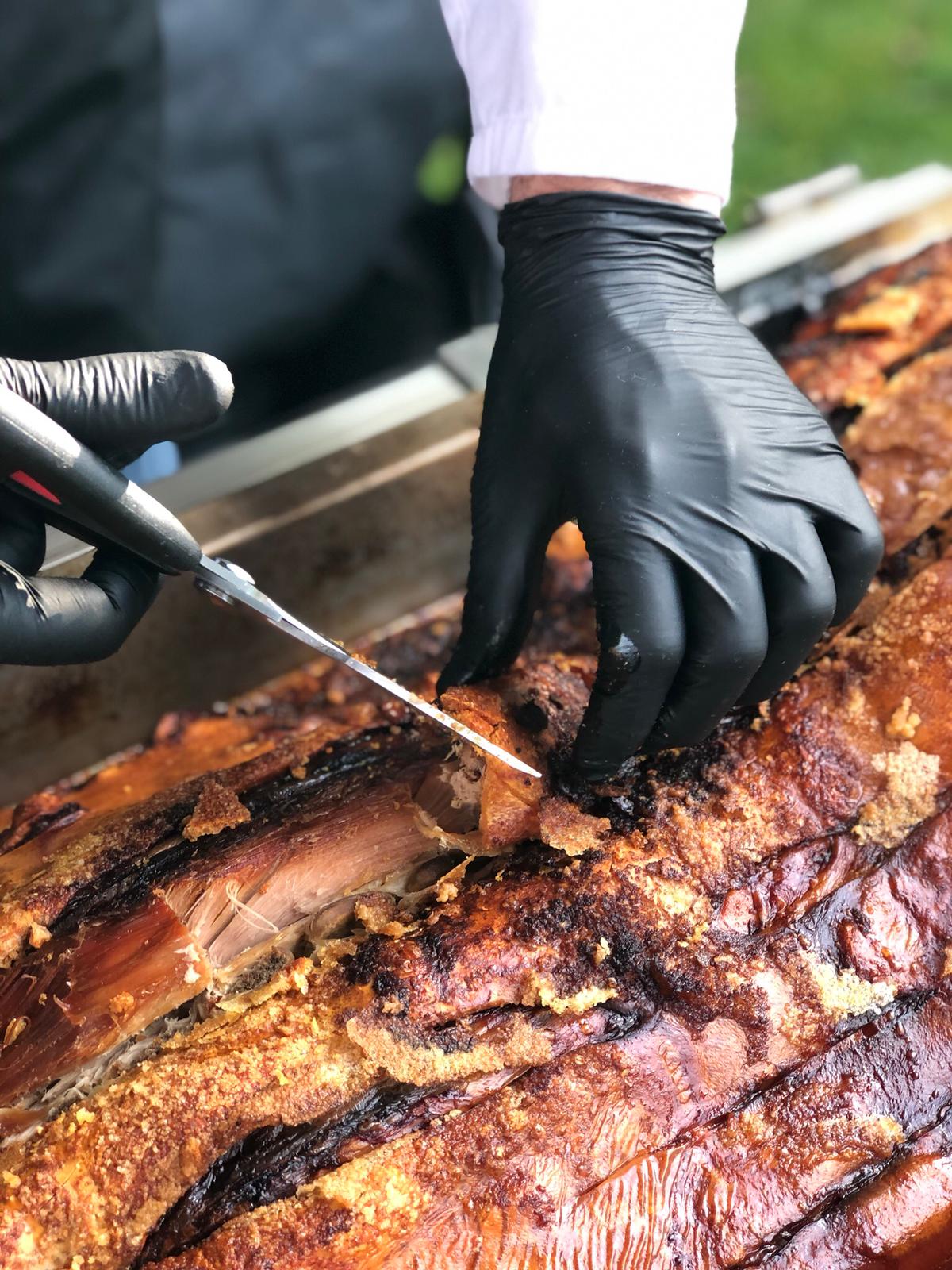 At Hog Roast Exmouth we have changed the catering game. Our centre piece hog roast is an exciting affair fit for every occasion. It brings high quality in high volume to meet the demands of even the biggest events around town. With spectacle and dazzling flair to add to the mix the hog roast makes for an event all by itself, but we would be nothing without our full complement of brilliant meaty sides, vegan varieties, veggie mains, sides, salads and more! There is so much to enjoy with Hog Roast Exmouth, and we will always tailor our style to suit yours!
So, for any event you have at whatever scale be sure to call Hog Roast Exmouth today!