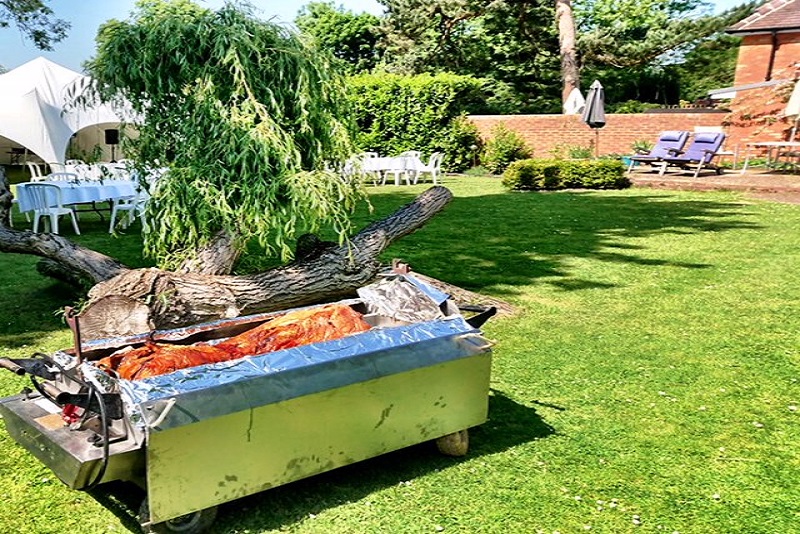 If you are considering a hog roast as the catering option for an upcoming event, you will definitely want to go for it when you discover what the Hog Roast Exeter team have to offer! We are the leading hog roast specialists in Exeter, and we are as passionate about what we do today as were we when we first started out many years ago. We have reinvented an ancient cooking technique and made it an appealing modern mobile catering option for any occasion in Exeter.
We have achieved this by utilising the most up to date hog roast catering equipment that can be transported to and operated in any environment, whilst staying true to the traditional art of slow cooking our pork until it is melting in the mouth. Our dedicated hog roast chefs have just the right balance of skill and instinct when it comes to knowing when the meat has reached the optimum cooking time and it is ready to be carved and served to our enthusiastic diners!
Modern Menus For Any Occasion In Exeter
Whilst you may be very eager to try our succulent pork, you may also be wondering whether our catering services would be a suitable choice if you require a more complex menu or you have guests with different dietary requirements. The Hog Roast Exeter team would like to assure you that we have plenty more to offer alongside our superior hog roast. This includes different meat options, vegetarian and vegan dishes, diverse buffets and more formal 3-course meals, which are a popular choice for special occasions and corporate entertaining.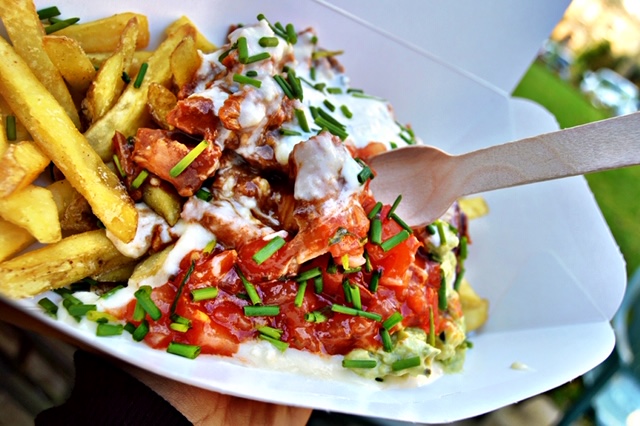 Not only are we equipped to provide you with your ideal menu for your big day, we will freshly prepare it all on-site on the day of your event using the best local Devonshire ingredients and free-range meat. Exeter may be small for a city, but it certainly has a lot of interesting and charming locations to choose from when deciding where to host your event, and if you hire the Hog Roast Exeter team to do the catering, we will provide a superb standard of freshly made food no matter where your event is taking place.
Hog Roast Exeter can fulfil all of your event catering requirements and give you and your guests a memorable dining experience for any event in Exeter.