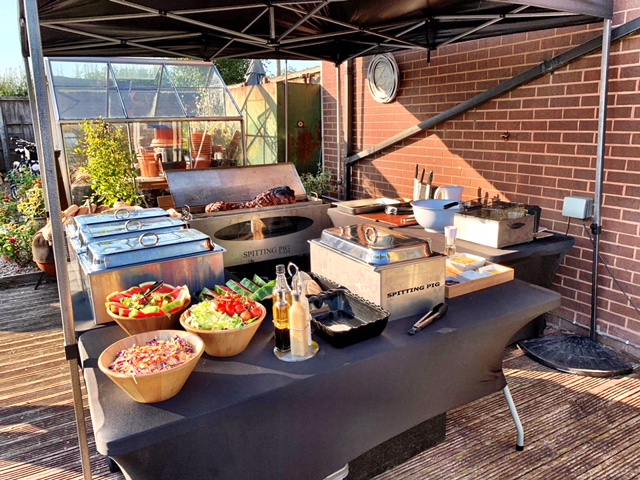 Providing brilliance to events throughout the country, Hog Roast Esher is a seasoned caterer with a unique brand of traditionally made hog roasts and other hog roasts. With a history of successfully catering to weddings, private dinners, corporate functions, anniversaries, Christmas parties, and more, the team here at Hog Roast Esher are delighted to be sharing that same culinary magnificence to the local town of Esher too!
Our brand marks us out from your average caterer, as we specialise in a unique dining experience that calls upon the medieval feasts of old as well as bringing a seldom seen spit roast spectacle to the occasion topped off by the most luxuriant tasting roast you'll ever have the pleasure of biting into.
This is roast dining with a difference as we put extra time and attention into curating a traditional spit roast that cooks over hours in a display of smoky and fiery brilliance for your guests to really savour over in anticipation. Our expert team prepare your hog roast fresh on the day of your event and spend every ounce of their expertise and loving care to bring your meal up to the incredible standards that we have come to be known for. For such a magnificent culinary premium our chefs also demand top meats and ingredients which is why we look to local UK farms and stocks for the best quality.
Make it a dinner to remember this year with Hog Roast Esher. Our spit roasting speciality is available in a do-it-yourself package – whereby you'll take the spit roaster into your own hands and savour in the real first-hand experience of proper roasting – or if you'd rather place your hands in our trusted expert chefs then we'll serve you up the most exquisite hog roast imaginable.
Exquisite Entrees in Esher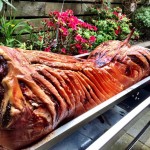 For Esher we have it all on the top: buffets, set course dining, hog roasts, meaty mains, vegan sides, veggie entrées, gluten-free picks; its all part of the exquisite Hog Roast Esher package. With a friendly team of experts, we're ready to aid your event with our taste recommendations and food combos that will really make your event sing!
So don't delay until tomorrow – bookings go quick so call Hog Roast Esher for your event dining this year now!