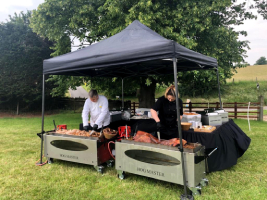 Feeling confident that you have made the right catering choice when you are organising an event is always a huge relief, and if you hire the Hog Roast Epsom team to cater for your event, we can assure you that you will know straight away that you have made the right decision.
We are the most established hog roast company in Epsom with extensive experience of providing high-quality mobile event catering services for all manner of parties, celebrations and public events taking place in this elegant market town. We are incredibly proud of the quality and popularity of our signature dish and the contribution that our perfectly cooked pork has made to people's enjoyment of so many events in Epsom over the years.
Creative catering solutions for any occasion in Epsom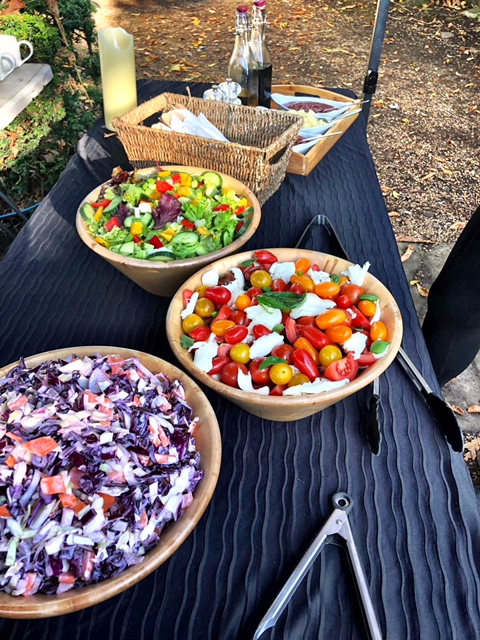 If you require a more varied menu or a fine dining feel for a formal event, the Hog Roast Epsom team can definitely rise to the occasion. Whether you are planning a party for horse racing fans, you require a refined menu for your wedding reception or an impressive buffet that will impress the attendees of a corporate function, we have contemporary catering packages for any event in Epsom.
We will create the perfect menu for your event and present you and your guests with food that is freshly made and beautifully presented. Much like the regular markets that taking place in Epsom, our menus are full of the finest locally sourced produce, organic fruit and vegetables and the highest calibre of free-range meat. We work closely with some fantastic local food suppliers in Epsom to ensure we always have only the best ingredients in our larder. We use our superior produce as the basis for making all of our dishes from scratch on-site so that our diners can enjoy our lovely fresh ingredients at their very best.
The Hog Roast Epsom team have the ability to fulfil all of your event catering requirements for any occasion in Epsom. By refining a classic cooking method and combining it with modern menus that appeal to all tastes, we are the optimum mobile catering company for any event.