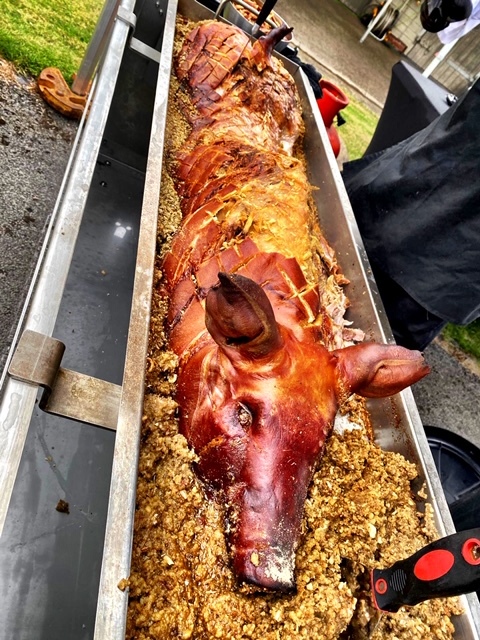 Our classic hog roast is what has made us one of the most popular catering companies in the Emsworth region. Hearty, rich and satisfying, you'll enjoy the immense flavours of the juicy spit-roasted pig with its delicious crispy outer; which is cooked and served on-site in front of your very eyes. Not only is this extremely convinient, but also becomes a spectacle for your guests as they witness the entire cooking process taking place. It is routine for us to turn up at your premises approximately 6 hours before your event is due to take place to ensure the pig is cooked to perfection when your guests arrive.
You can expect the very best quality form Hog Roast Emsworth
Professionally prepared by trained chefs and served by our friendly waiting staff, we hope you'll be fulfilled with the food and level of service we deliver. After all, excellent customer service is one of our highest priorities so we will always do our very best to ensure we meet all your requirements at the moment they are brought to our attention. If you have something in mind, please do let us know. We'll be happy to discuss all of the options with you.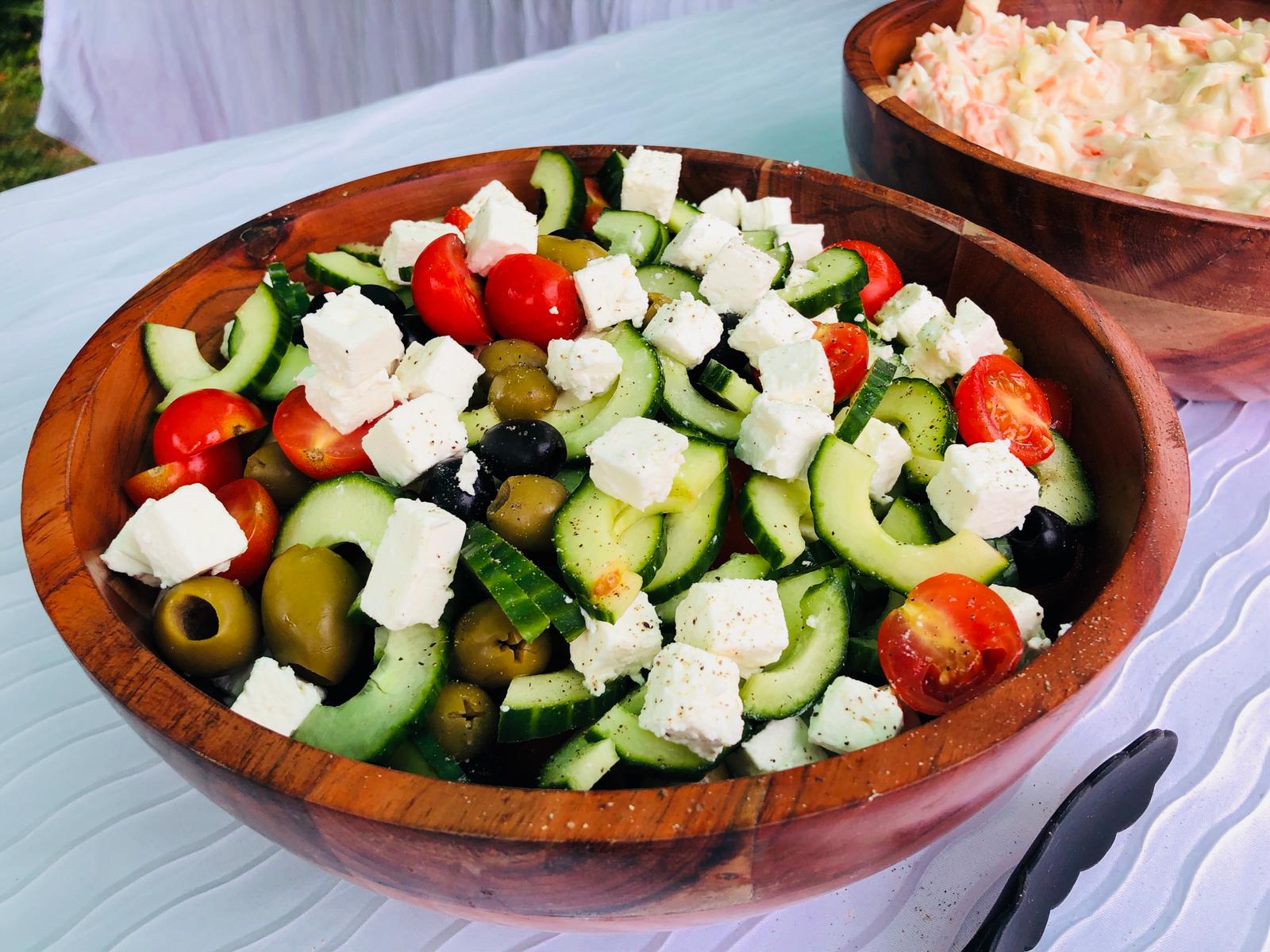 Vegans and vegetarians are never left out – we provide specialist menus so they can still enjoy a delicious meal while the hog roast is being served. Some of the dishes we provide include BBQ pulled jackfruit, grilled vegetable and halloumi skewers and tomato and mozzarella salads – but as always, these dishes can be tailored to your own suitability.
When it comes to our meats, they're sourced from some of the most highly reputable farmers of produce in the UK. After all the better standard of ingredient, the better the taste and quality of the food will be. With corn fed chickens, scrumptious pigs and the finest spring lambs, we can promise quality every single time.
Want to find out more about Hog Roast Emsworth? Please do get in touch with our team today. We look forward to hearing from you.