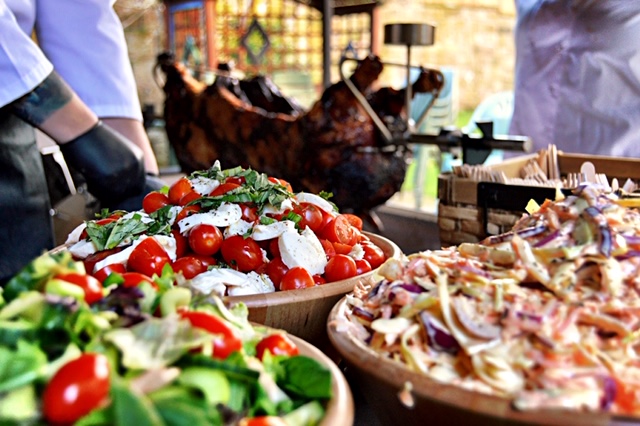 For Scotland's historic capital and cultural centre of the country, there is only one option for fine food catering for your next event in Edinburgh. Bringing premium catering without the added premium cost to events all throughout the city, Hog Roast Edinburgh is the nation's favourite caterer specialising in the very best slow roasted pork's and meats.
For any occasion in Edinburgh, Hog Roast Edinburgh will bring our renowned flavour and exquisite tastes prepared and cooked fresh direct to your event; be it wedding parties, corporate functions, Fringe events, garden parties, festivals and more, Hog Roast Edinburgh will provide with our unbeatable selection of perfectly made foods.
Our speciality is none other than our hog roast – a dish so good that we couldn't help but put our name behind it. With our hog roast you are receiving the years-long expertise and care of our brilliant kitchen team as they freshly prepare and slow-cook your hog roast over many hours. With our famous mobile spit roaster your event gets that little added spectacle to rival even the great sights of Edinburgh's iconic castle or Arthur's Seat, as it blazes away at your pork roast ensuring its texture is perfectly cooked throughout.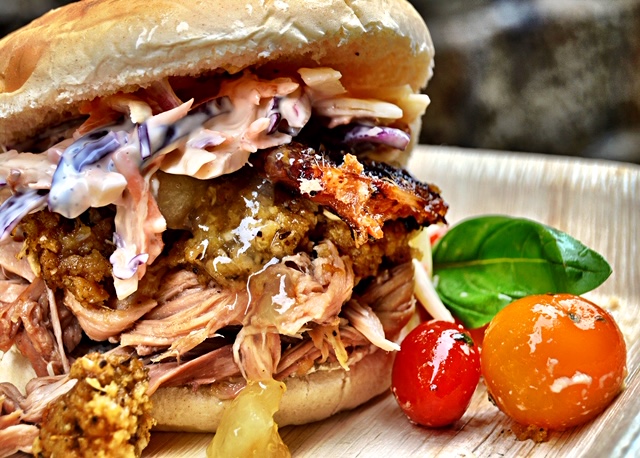 The result is one of magnificent taste, smell, and deliciously flavoured meats ready for serving in a myriad of brilliant offerings. Try our crusted bread roll filled with finely salted pulled pork, or an unbeatable traditional roast complete with all the usual offerings and a generous pouring of our very own delicious home-made gravy.
Edinburgh is a city famous around the world for its local festivities and brilliant cultural sites. Locals here are more than proud to be from Edinburgh, and we're no different. For all our products we ensure as far as possible that they are sourced from the very best in local quality stock so that we can still hold even further to that local pride.
Quality Catering Guaranteed
Our team here are well versed in providing quality service at every step. For your event they will work specific to your needs, finding a set-menu or buffet food combination from our extensive array of quality products special to your event. They will recommend the right items from our many vegan, vegetarian, gluten-free, and meat options to find a perfect taste combination for your guests.
So don't delay – call Hog Roast Edinburgh today!