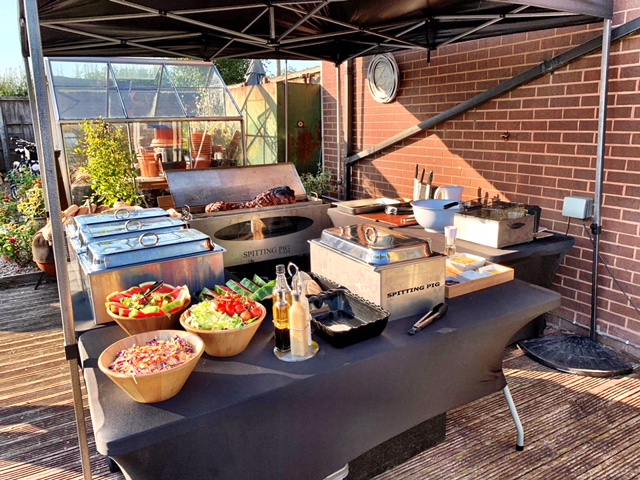 At Hog Roast Eccles we've spent years perfecting the most exquisite hog roast and selection of barbecued foods and meats for event catering throughout the nation, and, though we may be biased, may be enough to topple the famous town Eccles Cake off its pedestal! This has taken some amount of work and effort on our part, however.
Our journey has been one of constant iteration to create our very own hog roast machines and perfect roast recipes to now be able to guarantee a highly satisfying catered experience at your next event in town. Our speciality hog roast has been mainstay of the business for some years now and has been a successful dining experience in so many different types of events – from weddings to corporate events, festivals, social club evenings, anniversary dinners and more! So be sure to give us a call today and find out what Hog Roast Eccles can do to lift up your next event!
We do things a bit different from your usual bland caterer; we are specialists in finely made slow roasted meats made using a uniquely brilliant blend of traditional and modern methods. For our speciality hog roast we have refashioned the hog and spit roasters into our very own designed advanced models which ensure a precise and quality cook across the whole pig. The result is a truly magnificent roast teeming with the most glorious crispy skin and juicy meat and flavour. Our practices make hog roasting look easy, and in fact it can be just that if you wish to hire one of our machines for yourself. With our tech hog roasting comes easy yet still delivers perfect results – it honestly feels like cheating it's that good!
Exceptional Eating in Eccles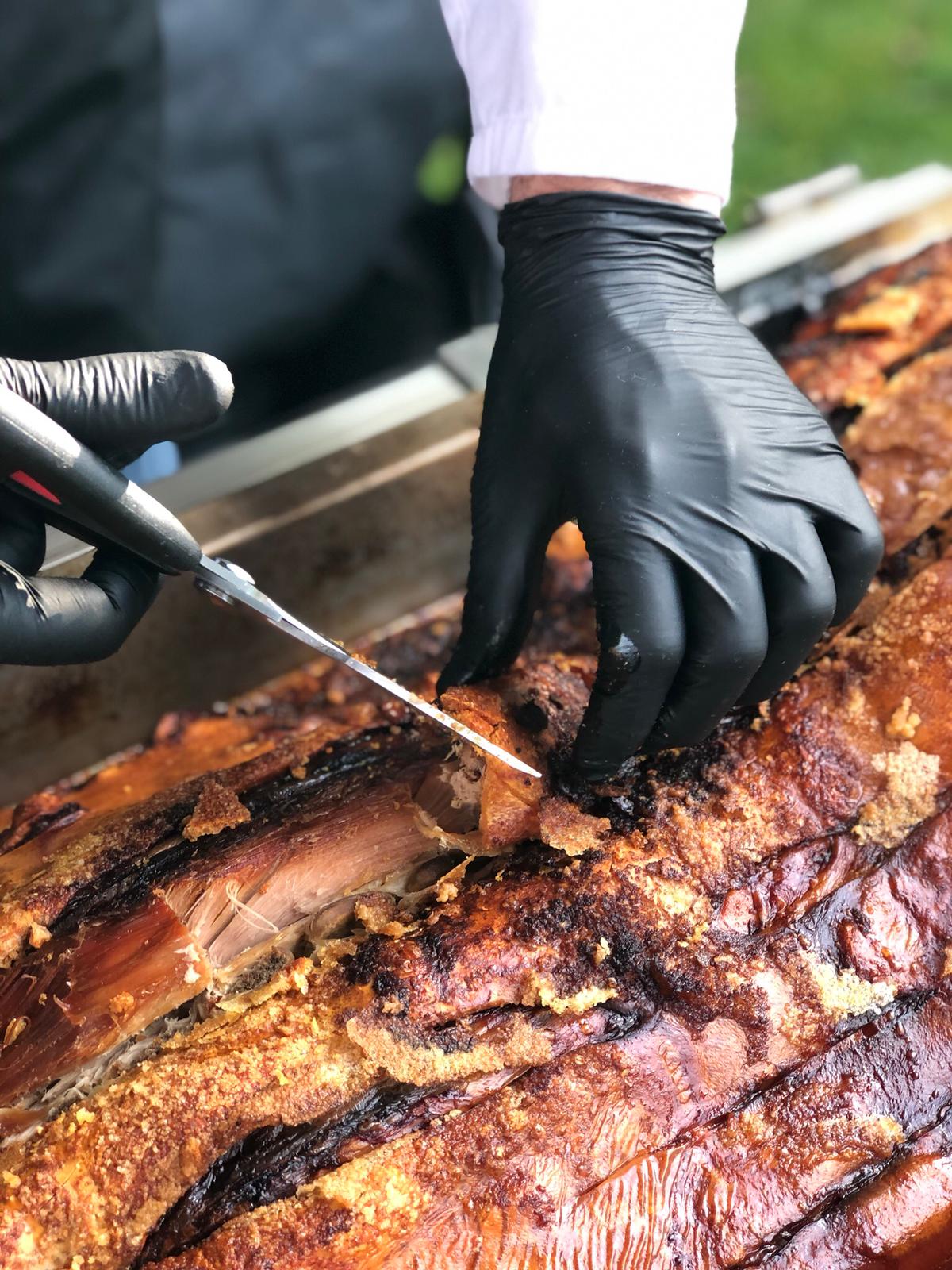 With a range of menus and food combinations to choose from there is so much quality in Hog Roast Eccles' service. Don't be stressed by choice though, our friendly team are here to walk you through every aspect of our business to ensure you get exactly what you need with little fuss. We like to think the personal touch goes a long way when working with customers, and from our many glowing testimonials we are sure they agree!
So, join them in the Hog Roast Eccles fan club by calling today! You won't regret it.