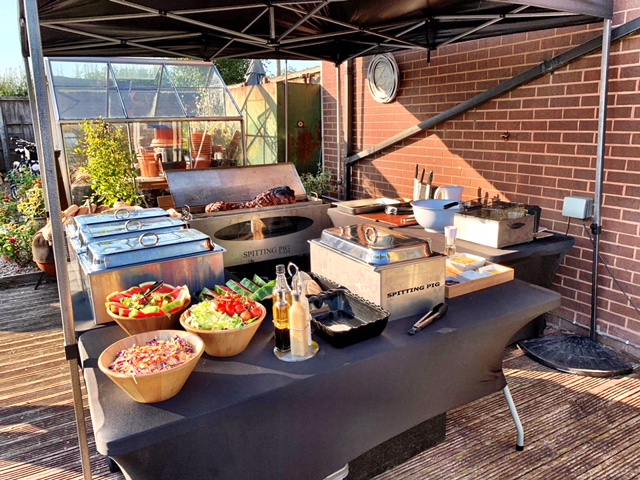 With a wealth of locally produced livestock and global products exported to the world, Scotland knows just how to properly appreciate a finely made meaty dish. That's why for East Kilbride we here at Hog Roast East Kilbride are proud to deliver our speciality hog roast catering services to events all around town.
We put a speciality on finely roasted meats and exquisite dishes made using genuine traditional methods, just to go that extra mile in taste and experience. We are a premium caterer without the premium cost. We're flexible to any size of event or budget, so whether you need catering for a wedding, corporate function, birthday party, festival or more, then Hog Roast East Kilbride is your best bet for a food experience like no other.
Our business is top quality meats sourced from only the top range stocks and done so locally too so that you always can be confident in where your food has come from – and of course of its premium Scottish quality. Such fine meats deserve even finer care, which is why our speciality hog roast is painstakingly prepared fresh and slowly by our expert staff to get the absolute best taste out of every cut. This isn't carelessly made fast food; our spit roasting method creates a genuine experience of proper slow roasting while also ensuring that, with time and care, your meat achieves a perfect juicy flavour and crispy skin to add that bit of finely spiced texture.
A Dining Experience Made Unique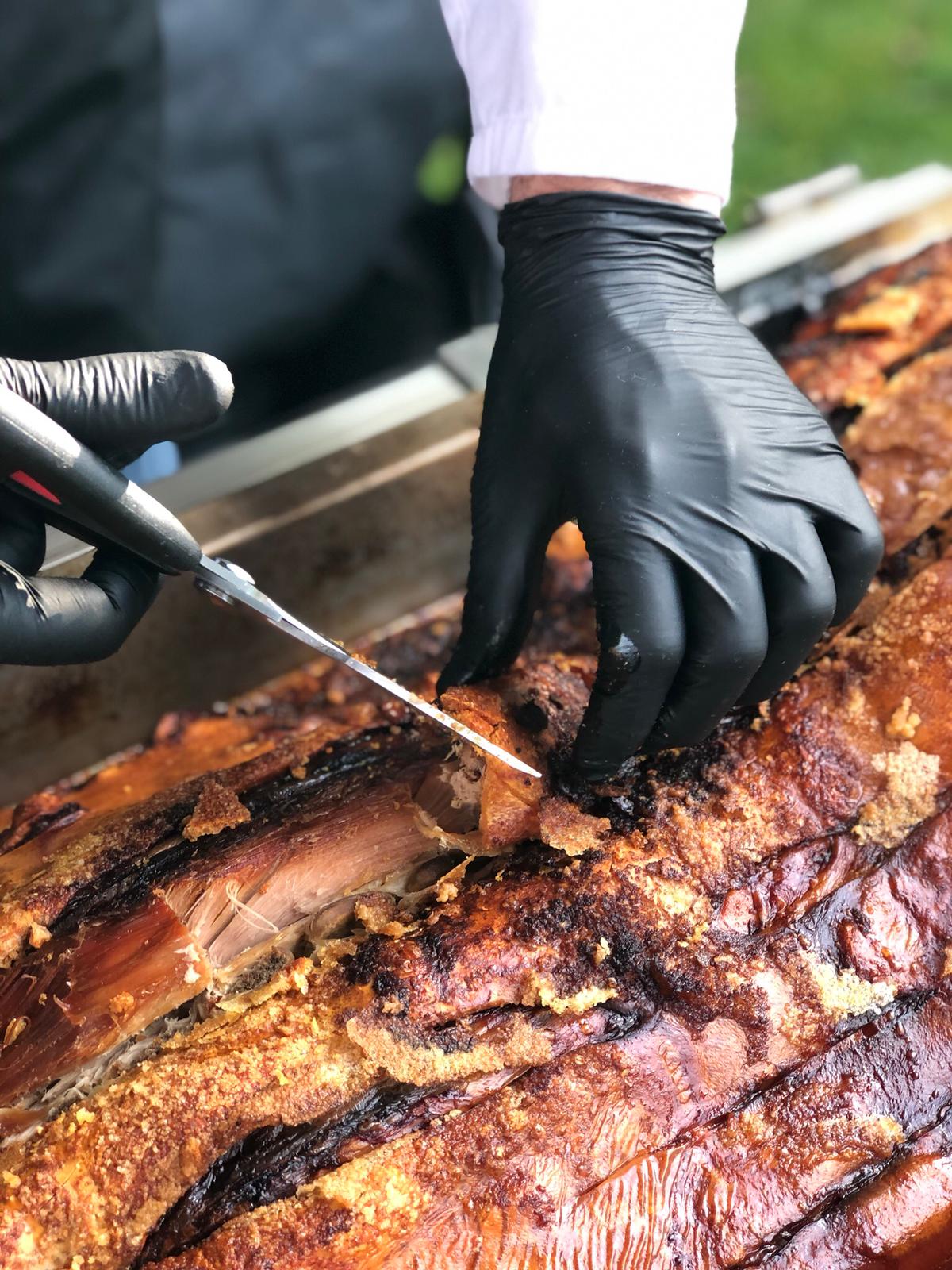 Our catering brings perfection to every single dish. Though we will always recommend our speciality hog roast, we would be doing you a disservice to not also show off our extensive range of buffet and menu items – with plenty other chicken, beef, vegan, vegetarian, gluten-free dishes and more in our sides, salads and canapes, Hog Roast East Kilbride are confident that we can find the perfect dining for your event.
We will always work flexible to your needs, and our friendly staff are more than happy to recommend dishes to build out the perfect menu personal to you. With Hog Roast East Kilbride, you are guaranteed to impress your guests with a finely refined food experience like other in the business.
So, don't delay, call today and bring the taste of Hog Roast East Kilbride to your next event.