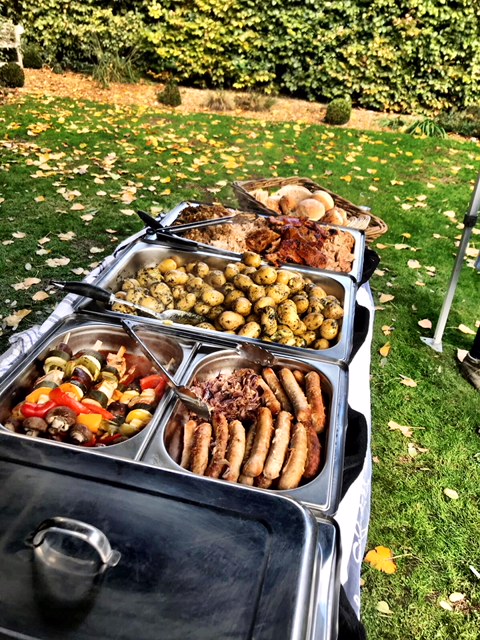 For Dunfermline and the great Kingdom of Fife we here at Hog Roast Dunfermline have prepared a fine kingly feast of the most exquisite roast foods and hog roasts for events all around. We are a fine meat caterer with a team of expert staff here to provide the most unique and brilliant dining experience direct to your celebrations of fancy. With a specialist ability in traditionally made genuine hog roasts Hog Roast Dunfermline are the only caterer worth calling.
We open our exquisite service to all types of events, no matter their size, occasion or even budget as we make flexibility a key part of our structure. Be it weddings, corporate events, anniversaries, festivals and beyond, Hog Roast Dunfermline is changing the catering game.
At Hog Roast we take great care to source and properly cook high end meats and ingredients from top quality local sources in and around Scotland. With such ingredients our elite kitchen team are set to turn out the most magnificent roast you'll ever have had the pleasure of both seeing and tasting. With the fiery brilliance and larger than life aesthetic of our traditional spit roaster, your hog roast is as much a spectacle to see in action as it is to eat from. It is this kind of fuller experience that has seen our catering service excel around the country as we provide more far more than just a square meal to liven up the occasion.
Delight in the glow of our work, and then indulge in its delicious results after!
Fantastic Foods Served Right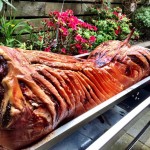 Our slow cooking methods are used upon a whole host of incredible dishes beyond just our namesake hog roast. With many meat, vegan, vegetarian and gluten-free sides, mains, canapes, salads and more there is no end to the ways in which Hog Roast Dunfermline can keep you satisfied. Choose to dine in our buffet feast or pick and customise one of our set-menus refined to suit the style of your event. Whatever you need, and at whatever budget we will happily work to your specifications.
So, call Hog Roast Dunfermline today and get talking fine food now!