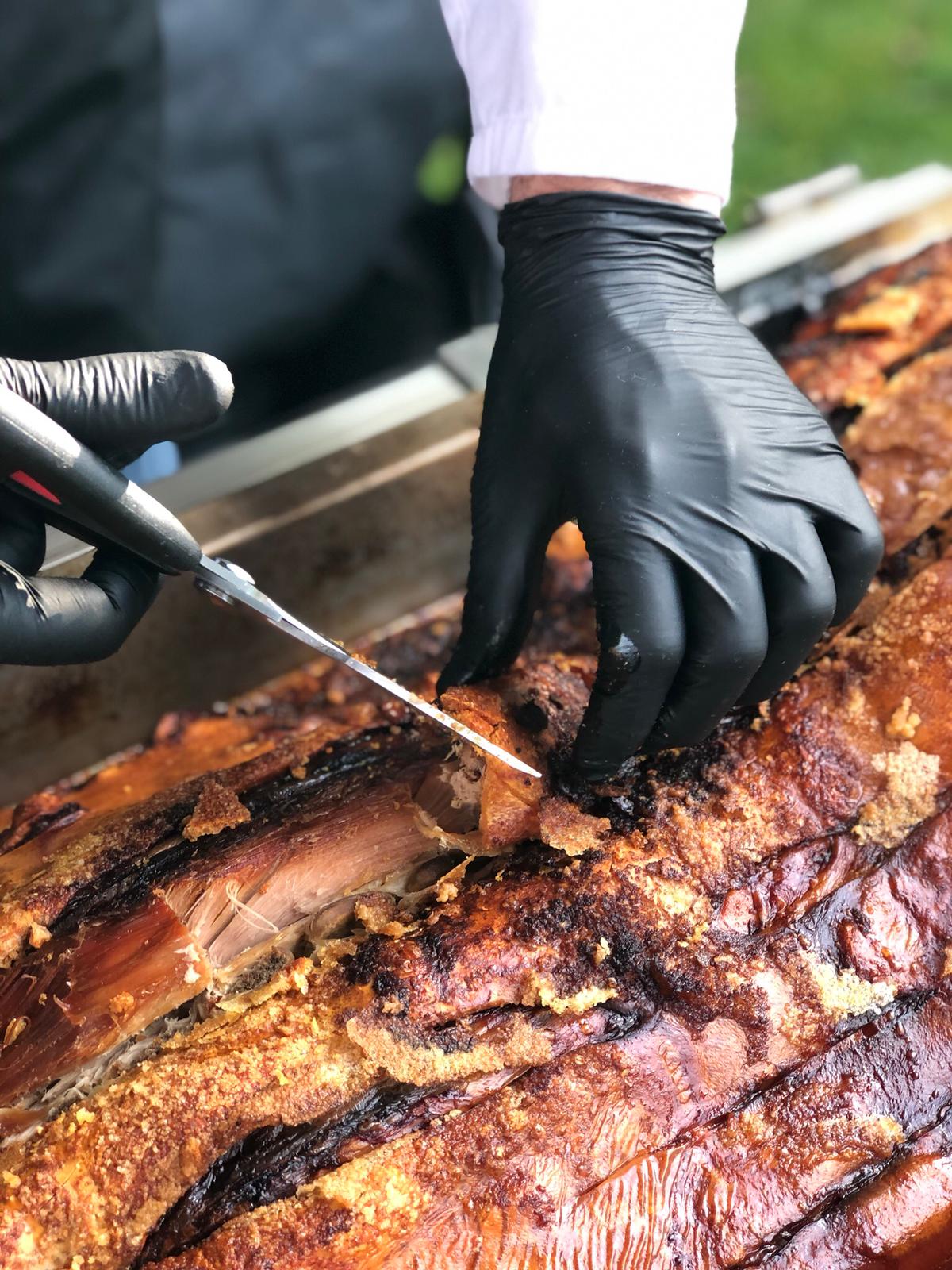 For dining with a difference to your next event the only place to call is the fine team here at Hog Roast Dukinfield. We're setting the town of Dukinfield up with the best in event catering and traditional hog roast dining. If you haven't tried it before the genuine tastes and textures of real hog roasting or like nothing you've ever enjoyed before. The proper way of hog roasting is not just an alternate to the oven roast, it's a vast improvement on it for so many reasons, the first of which being just how impressive a sight it looks in practice.
With a long slow cook atop our hog roaster your pig is a delicious sight to behold as it cooks for around 4-6 hours, ensuring a perfect crispness around the whole skin via flame grilled charring. This crisp skin locks in all flavour and adds a brilliant texturing that balances oh so well with the tender and juicy meat underneath. Mouth salivating already? Good. Then hurry on over to Hog Roast Dukinfield for your event catering now as we have all this and more! From weddings to corporate hospitality, private parties, outdoor dining, indoor dining, festivals – Hog Roast Dukinfield will serve them all!
Hog Roast Dukinfield also goes the extra mile to support our local communities and businesses. Our foods are sourced from local British farms and vendors to ensure their top end quality while continuing to support local businesses like ourselves. When it comes to event dining we're all in this together!
Delicious Delights in Dukinfield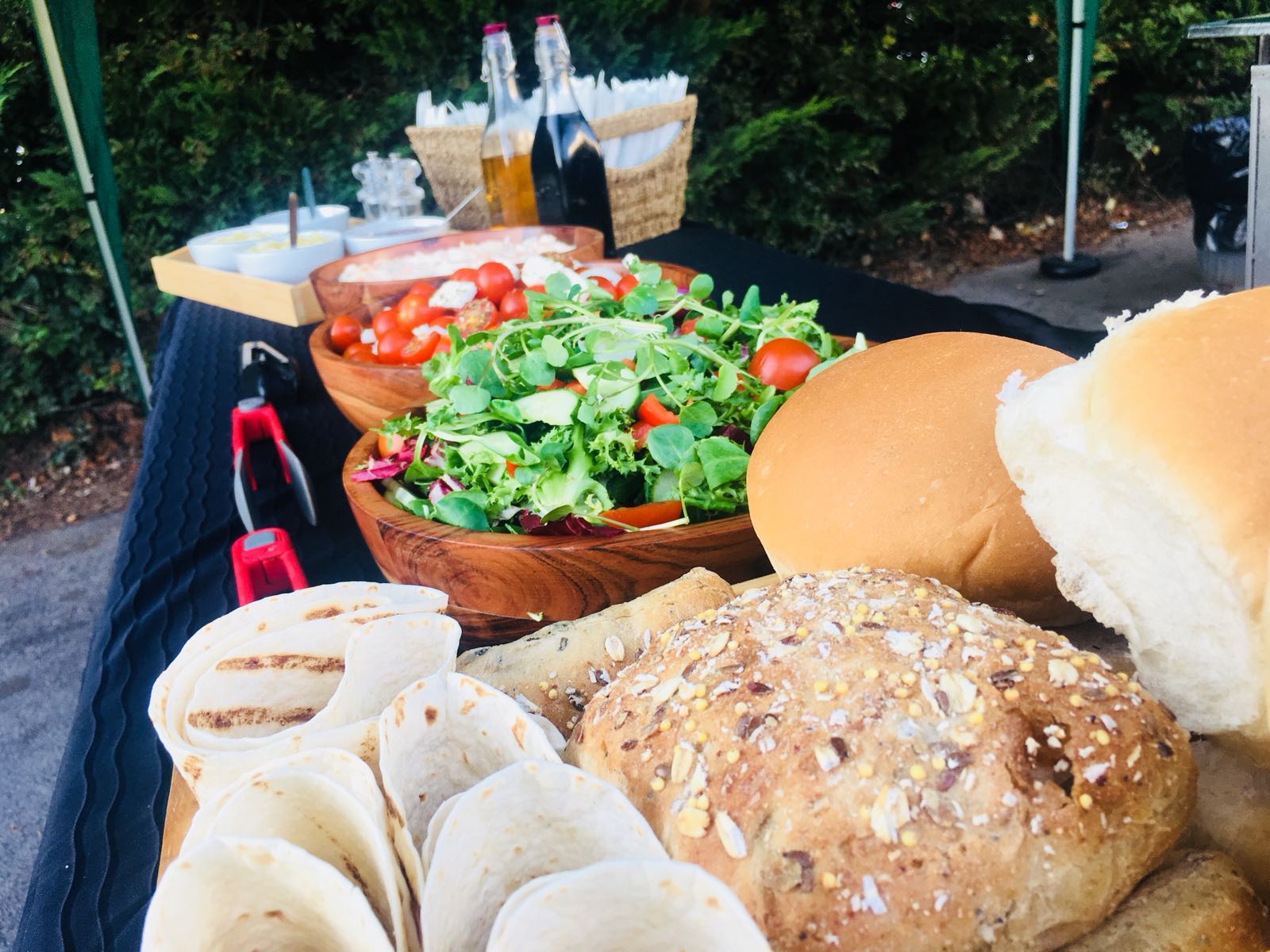 There's no end to the quality that Hog Roast Dukinfield brings to the occasion. Our team will take you through our selection of menu types and serving styles to match your event. Pick and choose from a whole host meat, vegan, vegetarian, and gluten-free dishes on top of our speciality hog roast to get the exact dining you're after. What's more, our service is premium, but our prices are most definitely not! We want all to share in the brilliant experience of Hog Roast Dukinfield which is why we keep our costs lower and flexible to your budget without locking you out from quality.
So don't delay – call Hog Roast Dukinfield today!