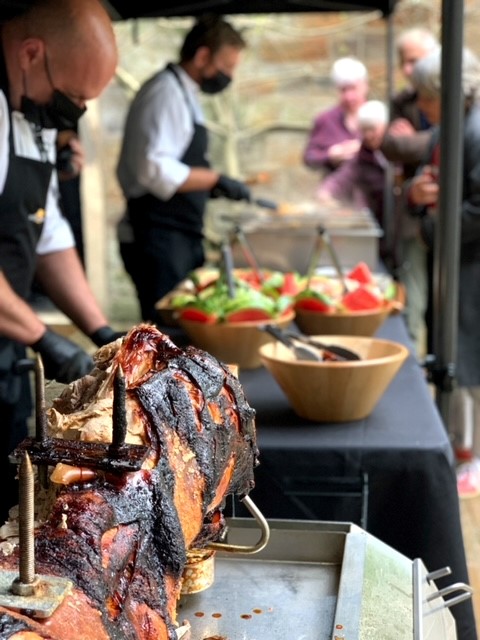 Driffield, or as it is otherwise known, the Great Driffield is a town rife with old traditions and a historic culture still celebrated today. The likes of the Driffield Show or the annual Scrambling tradition are excellent community events that bring all together to enjoy a pastime that has never come to fade. We here at Hog Roast Driffield are all about celebrating and holding onto tradition too which is why for your most special events around town we still cook up the classic hog roast. This pork beauty extends back through centuries of British culinary history and is still just as brilliant today as it ever was (if not better).
So if you're looking for stylish event catering to your next event in town then look no further than the fine team here at Hog Roast Driffield – we'll see your event right with impressive foods, stylish service, and a novel experience to write home about!
Our incredible speciality hog roast is a delicious necessity fit to serve any occasion, so whether you're planning an upcoming wedding, birthday, anniversary dinner, corporate function, or more, then Hog Roast Driffield are yours today. With us your meal is slow roasted fresh on one of our very own mobile spit roasts until it is cooked to an exact perfection and falls away perfectly from the bone to then be served up in a number of incredible ways. It's dining like no other!
Delicious Delights in Driffield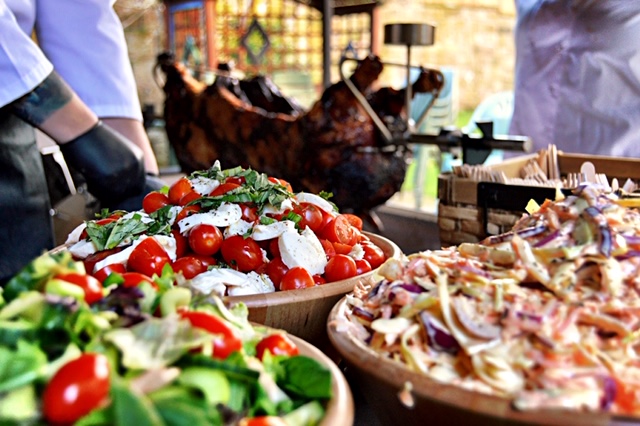 Hog Roast Driffield does not scrimp on quality at any level of our service, and we never want our customers to feel limited. That is why we bring top range buffet and menu options to fit any event requirement, so though we will always push our speciality hog roast you can also pick from one of our many other meat, vegan, vegetarian, or gluten-free options to ensure that every one of your guests is well cared for. Our team are always more than happy to work personal to your needs and budget. Flexibility is an integral part of our service so that our customers always get the foods and services they want.
So remember Hog Roast Driffield for catering at your next event. Call us now!