For food with a difference come on over to Hog Roast Dorking for all your event needs. We've pushed the boat out for a stylish way to cook and dine that will really impress at events and make the day one to truly cherish. With Hog Roast Dorking you're getting more than just a meal served to plate; Hog Roast Dorking is dedicated -to the spectacle and showmanship of the day too, after all what is an event without a little style to proceedings?
A proper hearty hog roast is the perfect addition to any event, we've found, as its big style of cooking and dining makes for a delightful shareable experience. Our modern take on the hog roast co-opts the traditional aesthetic and spectacle of old fire pit cooking seen across in the halcyon days of knights and kings. With the versatility of our very own mobile hog roasting machines however the hog roast of our name also allows for a more efficient, more precise, and more expansive manner of hog roast and catered cooking. We make event dining easy so that you don't have to sweat a thing.
With Hog Roast Dorking you are getting the best in catered dining. The hog roast of our name is a fresh dish cooked long over hours day of, and its results are a perfect balance of juicy, tender meatiness with a fine skin charring for that delicious, salted crunchy texturing. It is simply incredible and could be yours this year with just a call!
Dynamic Dining in Dorking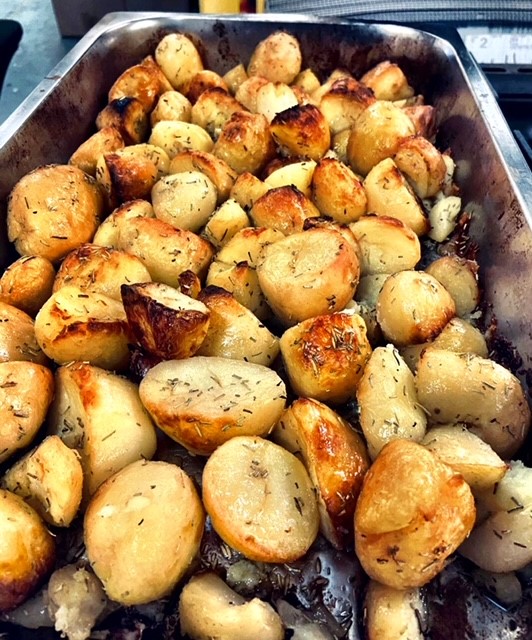 Hog Roast Dorking favours the personal touch to our events since we believe at the heart of every good meal is a loving, shared experience amongst friends, family and community. That is precisely what we aspire to be here at Hog Roast Dorking – like family. We make guests feel valued as we serve them up a delightful slate of foods entirely of your choosing. Our menus are expansive and endlessly customizable to suit your desires. We'll always strive to get you the foods you lover served in the style you want.
All this and more is available at affordable costs with Hog Roast Dorking, so get calling today!