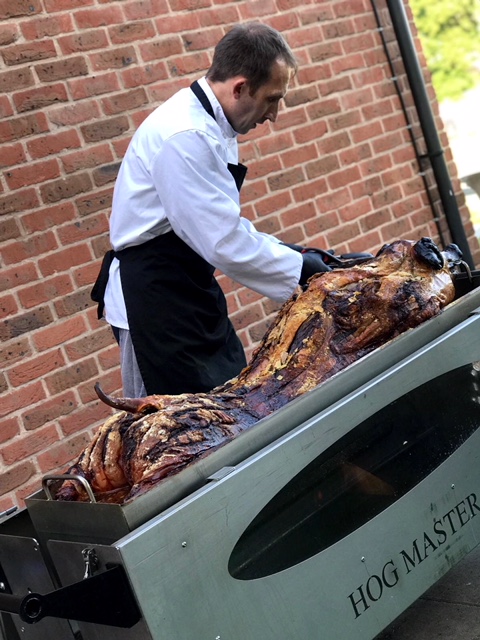 If you have an event coming up in the Ditton area, let the Hog Roast Ditton team take care of the catering for you. You won't find higher quality hog roasts or a specialist catering team more equipped to meet all of your requirements anywhere in area.
We are the local leading experts in all aspects of hog roast catering as well as offering broad-ranging menus that have appealing options for all tastes. Our hog roasts are slowly cooked over a period of several hours, which maximises the natural flavour and tender texture of our pork. Our starting point is always choosing the best ethically reared pork available in the UK, and after is has been skilfully prepared by our expert hog roast chefs, our meat achieves an unbeatable level of succulence.
We have refined this rustic cooking method and offer our classic hog roasts in conjunction with a wide selection of other dishes so that our food is always in keeping with the style of any event we cater for. 
The perfect hog roast catering menu for your event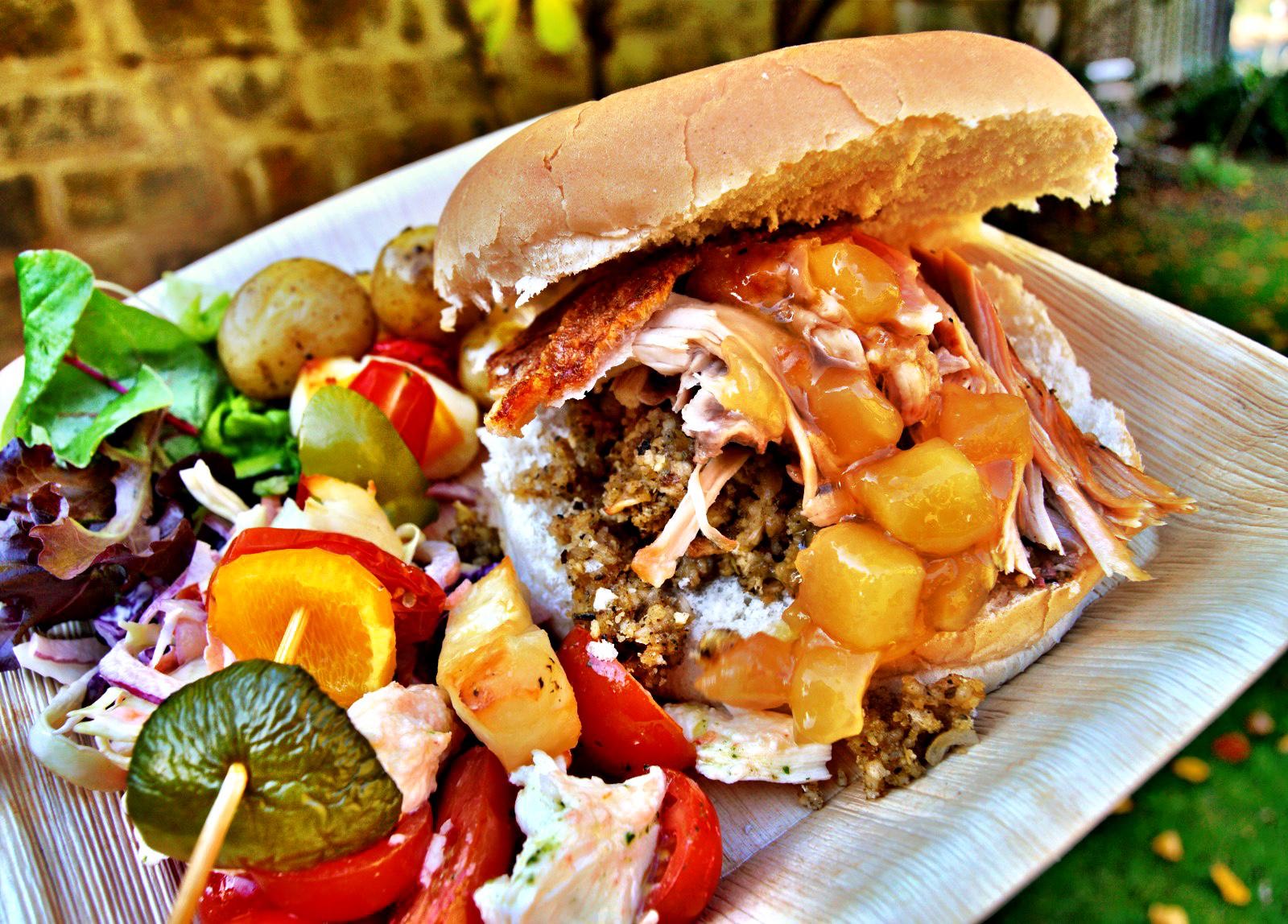 Hog Roast Ditton's catering packages offer an abundance of choice in the content and style of food that we can offer you. Our pork can be served as hearty hog roast sandwiches or served with all the trimmings for a more formal meal. We can provide alternative meats if you need us to, which again can be served in your preferred style. If your event requires a more formal sit-down meal, we have plenty of immaculately prepared 3-course meals available, with a range of starters, side dishes, desserts and vegetarian options to choose from, as well as the option of a canape welcome reception served by our friendly front of house team.
All of your food will be freshly made at your venue by our multi-skilled catering team, and we are able to cater with ease in any type of outdoor venue, as well as various indoor settings too. The quality of all of our ingredients matches the quality of our pork, and everything we serve will the be made from the freshest locally sourced produce.
If you want an unforgettable hog roast dining experience and a flexible, freshly made menu that will be perfect for your event, the Hog Roast Ditton team can deliver on every level.