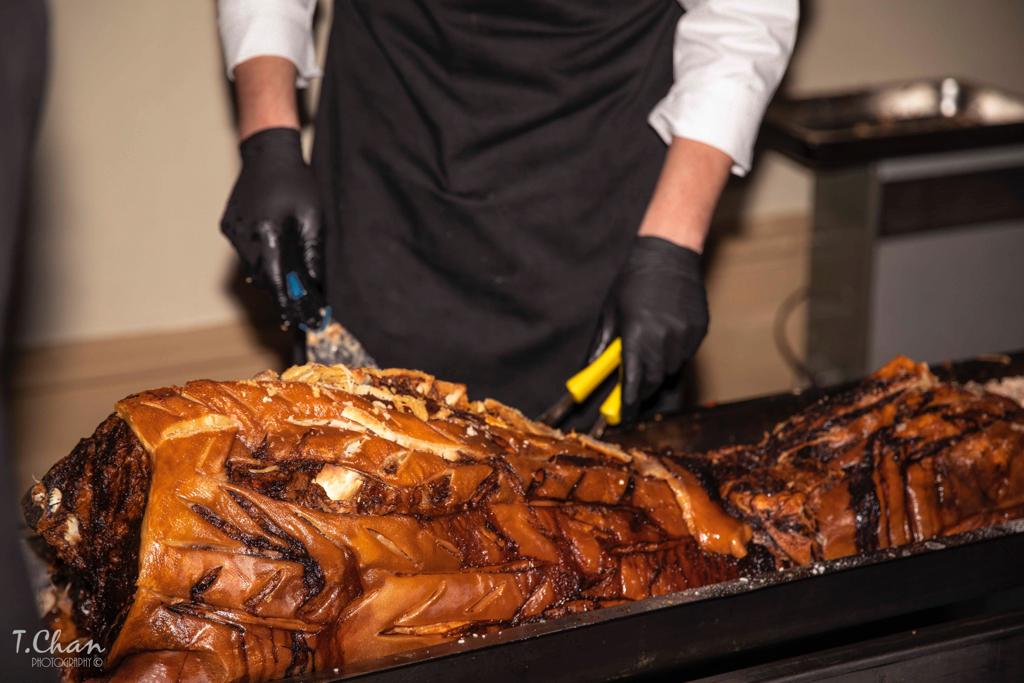 Looking for a unique dining service catered at a perfect flexible and low price for your next event in Darlington and county Durham? Then look no further than the fine team here at Hog Roast Darlington. Hog Roast Darlington is proud to be able to deliver high quality catering services for your all your events, no matter the size or budget. We provide for any occasion – corporate function, parties, weddings, community functions, we will bring you premium catering at an affordable cost.
Our services are truly unique in that we use a dynamite blend of traditional and modern slow roasting methods to create a taste difference that is truly worth the extra effort. Our speciality is a hog roast lovingly prepared on our very own mobile spit roaster. With our spit roaster we add not only an extra bit of flair and spectacle to your event, but also an exceptional quality in taste and texture. With the spit roaster our chefs can attain a perfect roast that has the entire hog well textured with crispy skin, and underneath retains a juicy and most flavoursome meat positively falling off the bone.
Further, thanks to the exceptional quality of our chefs our roast can then be served up in a variety of dishes, all of which are pushed further with a perfect light spicing and quality texturing.
To achieve such a perfect food execution our chefs also demand the best quality ingredients provided from local sources. With local hands we retain that extra bit of British quality as well as allowing you the confidence in where your food has come from.
Don't Settle for Less in Darlington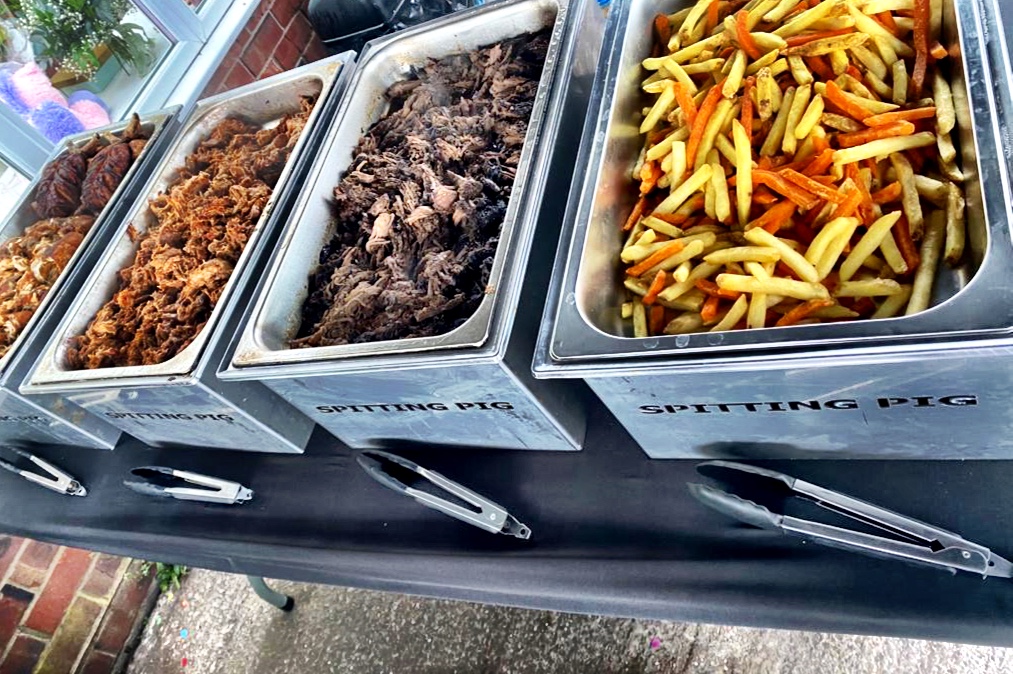 With the vast array of events that we can cater for, we also ensure that we can cater for a vast array of guests meaning you will never have to feel limited by choice. We highly recommend our centre-piece hog roast, but with many quality menu items there is no limits on fine taste. Choose our many meat, vegan, vegetarian, and gluten-free dishes to fill out your buffet or set-menu dining style personalised just to your event style and budget. Our team are always on hand with expert recommendations to find you a taste combination that truly fits your guests.
So don't wait for tomorrow – call the team at Hog Roast Darlington today and let's talk food!