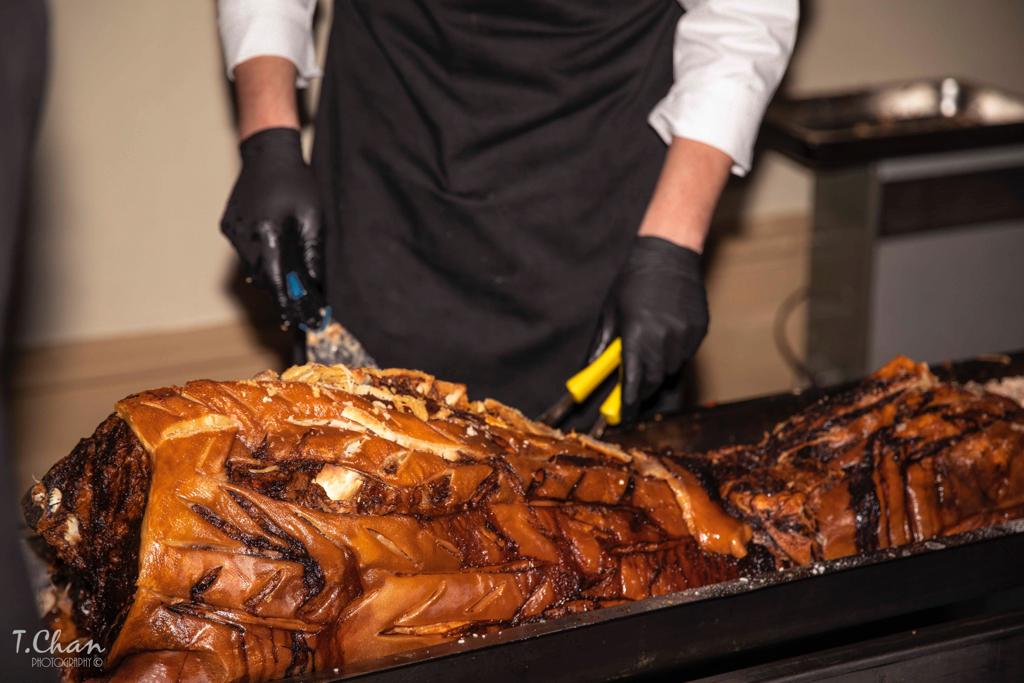 If you think a hog roast feast would be the dream catering option for your event, the Hog Roast Cramlington team have a treat in store for you. We are considered to be the best hog roast company in Northumberland and our hog roasts are a great dining option for any occasion.
We choose the finest free-range pork, which we always source from the most highly rated UK producers. In order to achieve the most succulent texture and crunchiest crackling, we cook our pork very gently over the course of several hours, depending on the size of the hog. The slow cooking and spit roasting methods date back centuries and it is a way of cooking large joints of meat that has never been surpassed. We have mastered this cooking method and made it our own by merging it with very varied party menus that appeal to modern diners.
Superior hog roast event catering for any occasion
What makes us such a great catering option for events in the Cramlington area, is our ability to produce perfectly cooked hog roasts time and again, and our capacity for also providing varied menus that are suitable for everyone. We are not restricted to just offering our signature dish – our menus feature a broad range of delicious dishes which are all prepared with the same level of expertise by Hog Roast Cramlington's versatile catering team.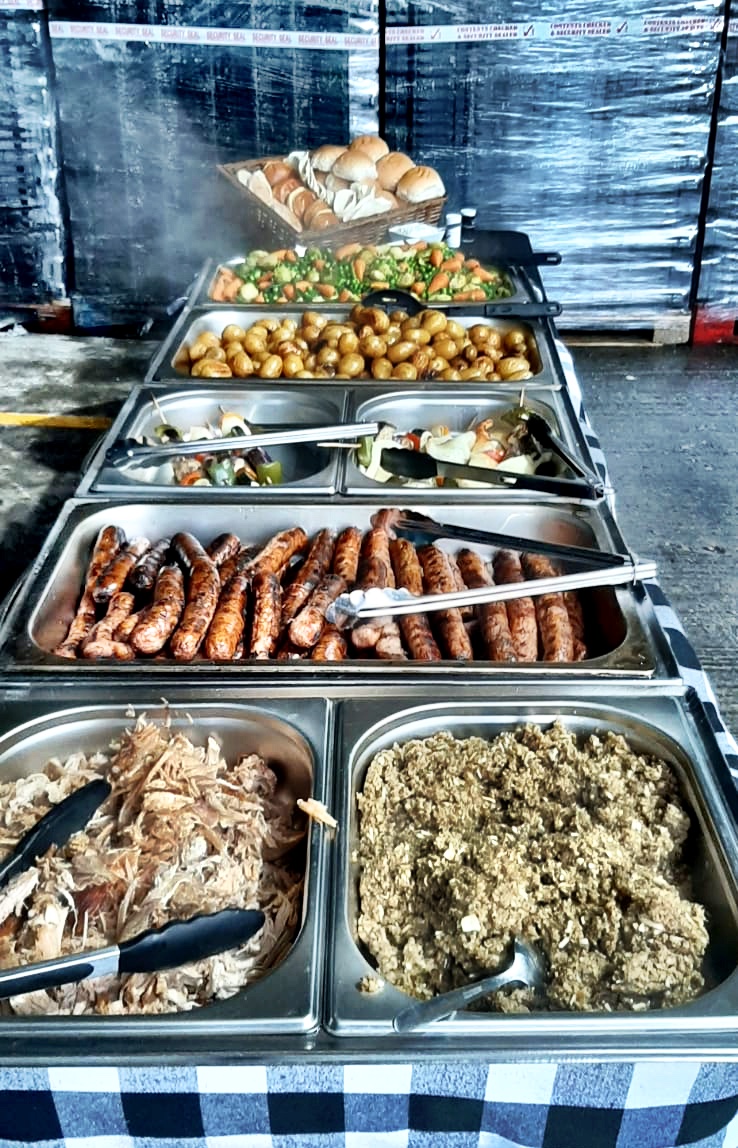 Our cooking method works just as successfully with lots of other meats too, so if you would prefer an alternative to our classic hog roasts or you would like an additional meat option, we have plenty to choose from, including sirloin of beef, whole roasted chicken and spring lamb. Our catering services aren't entirely geared towards meat lovers though. If you have vegetarian or vegan diners, or guests with food allergies, you can rest assured that they will be very well taken of and we are happy to adapt any of our menus to suit individual requirements.
Hog Roast Cramlington can provide the most expertly prepared hog roasts in Northumberland and offer you a bespoke catering package for any large or small event taking place in the area.