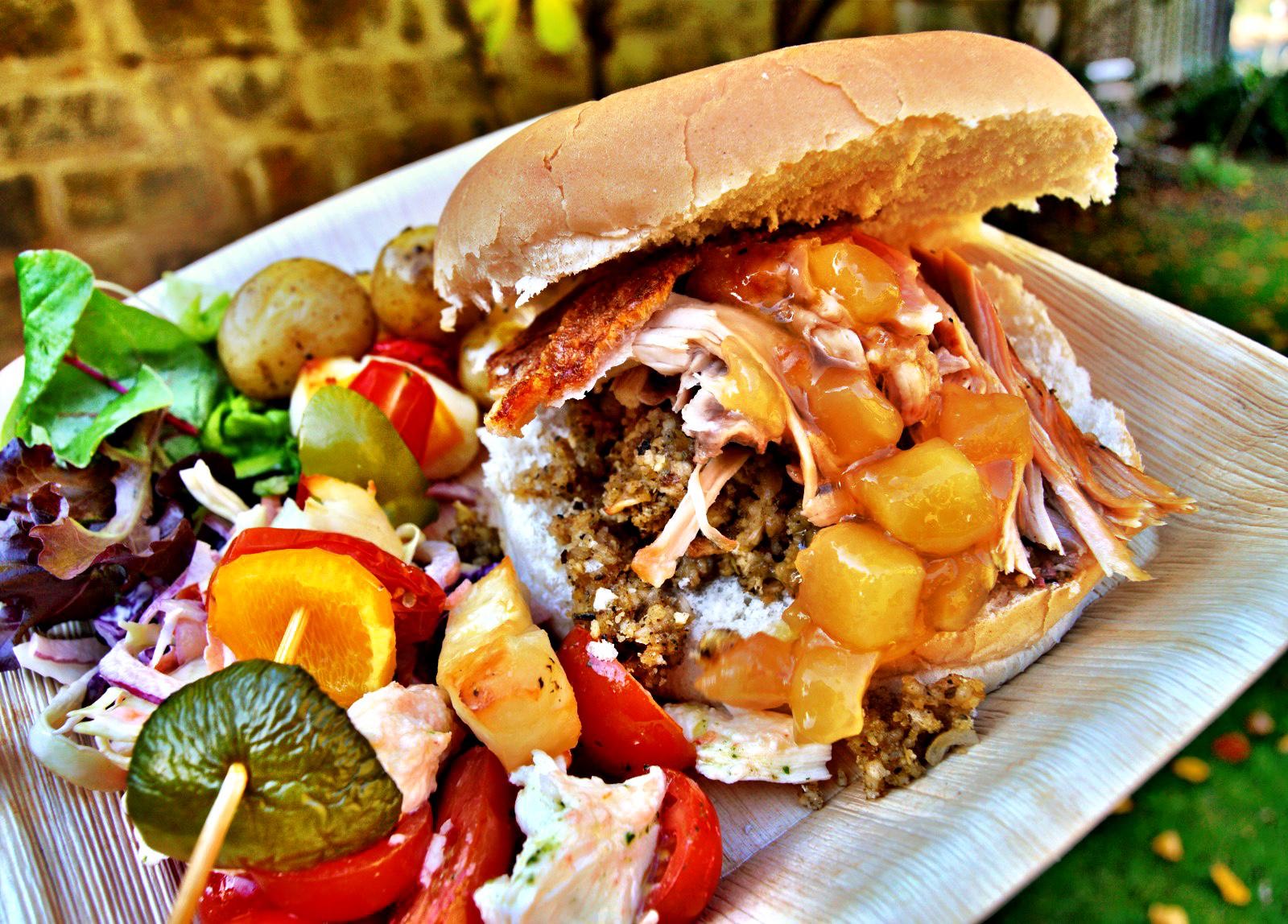 For the very best in fine meat event catering in the city of Coventry, the one and only place to call is Hog Roast Coventry. At Hog Roast Coventry we are proud to be able to deliver high quality catering services for your events in the West Midlands. We provide for any occasion; corporate functions, parties, weddings, community functions, you name it! – we will bring you premium catering at an affordable and flexible cost.
As our name might suggest, Hog Roast Coventry specialises in slow-roasted pork's cooked to such a brilliant perfection over many hours by our magnificent team of chefs. They work with only the best quality stock available from local sources since our special service deserves special ingredients. The result of our tireless efforts is a magnificent hog roasts teeming with unbeatable flavour and perfectly cooked through texture. Our renowned mobile spit-roaster is prepared with your fresh meats on the day of your event and looks brilliant as it slow-roasts your feastful hog over the course of the day, its fiery glow helping to add that little bit of special added spectacle to what is already a magnificent day.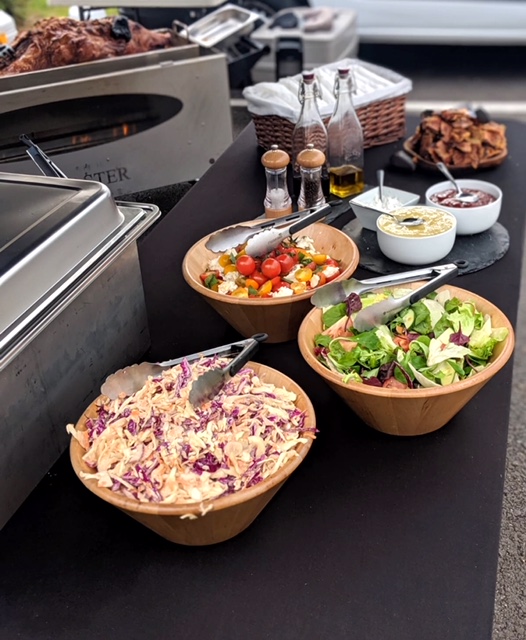 As Coventry continues to grow and innovate toward being 2021's the UK's City of Culture, the city becomes more and more a delightful site for festive celebration and community arts. As Coventry continues to boast such a magnificent cultural community, we at Hog Roast Coventry are proud to be a part of its story. Our hog roast services are a perfect addition to any of the cities growing list of events and celebrations, so give us a call today.
High Quality Catering for Coventry
We highly recommend our centre-piece hog roast, but if you feel like something different we'll get that to you without any fuss as well! Boasting an extensive array of quality food items, Hog Roast Coventry can offer your event any combination of exquisite meat, vegetarian, vegan, and gluten-free foods. Every menu option can be catered specifically to your needs and we will work flexible to your budget. Whether you require a custom designed set-menu, or a feastful banquet of buffet foods, our team will strive to recommend the very best foods personal to you.
So remember, for all things food and catering in Coventry call Hog Roast Coventry today!