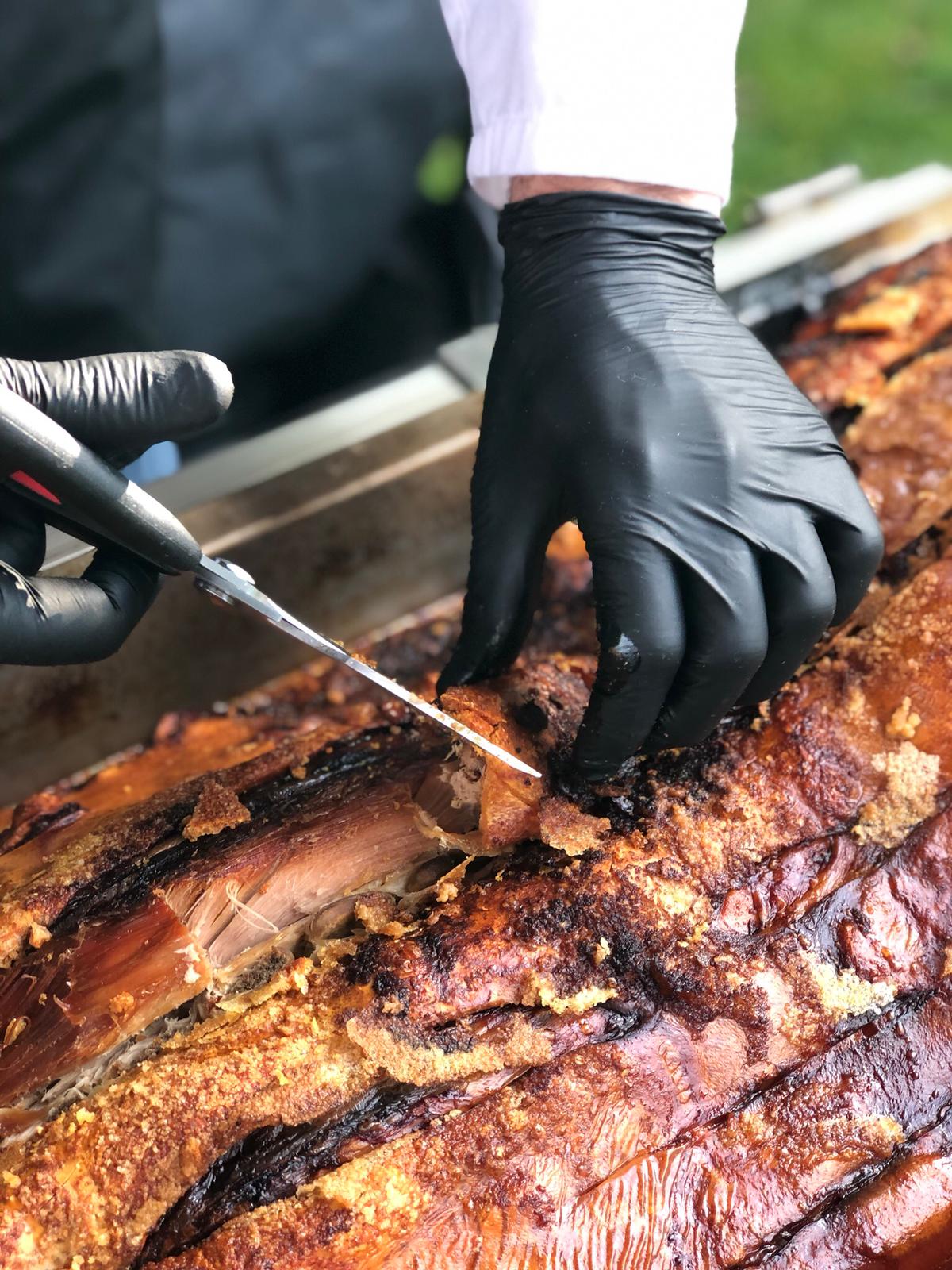 Here at Hog Roast Chippenham we became tired of the usual catering stock. Tired of the same old frozen oven cooked foods, the stale sandwiches and uninspired platters. That's why over 20 years ago we took it upon ourselves to reignite the catering business with a speciality in traditionally done genuine hog roasts served up with an exciting accompaniment of colourful salads, antipasti platters, potato sides, vegan skewers and so much more! We've made event dining exciting again and are more than equipped to turn any event, no matter its size or occasion, into a colourful affair of glorious roast foods and delicious tastes.
Hog Roast Chippenham is the best option for event catering throughout the UK and Chippenham with our mixed blend of traditionality and modern brilliance. High quality in high volume is the core of Hog Roast Chippenham's service as our speciality hog roast comes perfectly suited to feed hundreds of guests and leave them glowing with impressed stomachs and happy mouths. This is catering the way it is supposed to be done. This is roast dining the way it is supposed to be done.
Our fan-favourite hog roast is a stunner, both to eat but also just to watch be made. Our meat is prepared fresh and is carefully tended to for hours, slowly roasting on our magnificent mobile spit roaster until its flavour and texture is exactly perfect for serving to you and your lovely guests – believe us when we say that you'll be struggling to hold yourself back just watching it be made! Our methods take that little bit of extra time, but the results are all the more worth it as you bite into a good layer of crispy pork skin and fine juicy meat.
Premium Dining Made Affordable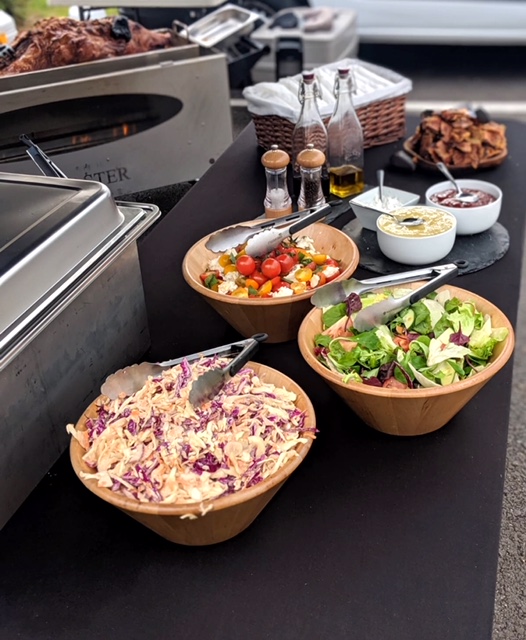 At Hog Roast Chippenham our mantra is in feeding everyone. Our premium service comes without the premium pricing so that no one need miss out on our fine flavours. We make event dining easy and approachable and always endeavour to do all we can to work precisely to your needs with minimal fuss. We like to work in a close relationship to our customers so that we both understand each other and give even better service!
So, give Hog Roast Chippenham a call today for a new way to dine this year!