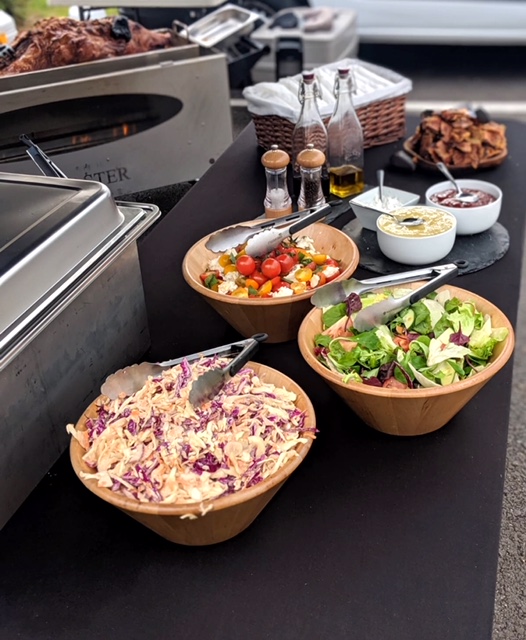 The Hog Roast Cheltenham team are here to meet all of your event catering needs for any occasion in Cheltenham. We are renowned in the area of the quality of our hog roasts and our skill in creating an unrivalled standard of melt-in-the-mouth meat and delicious feasts for events of all sizes in Cheltenham. Whether you are new to hog roasts or you have tried one before, you will definitely be won over by our interpretation of this classic cooking method.
We utilise the most advanced hog roast equipment there is, and we have the best hog roast chefs in the area on our team who can prepare perfectly cooked pork every time. Our hog roasts are a fantastic option for any large event in Cheltenham, but if you require catering for a smaller or more formal party, or you need a more diverse menu, you will be pleased to learn that we also provide a whole host of exciting mobile catering menus that offer more than enough choice to meet the needs and expectations of our clients in Cheltenham.
Inventive Catering Packages For Any Occasion
Cheltenham is of course best known for horseracing, but it also hosts a range of other festivals, from jazz and literature to science and food and drink. Wherever your interests lie, if you are involved in planning an event in Cheltenham, you want to be sure that you get great value for money from the catering company you choose, as well as an impressive spread that suits the theme of your event.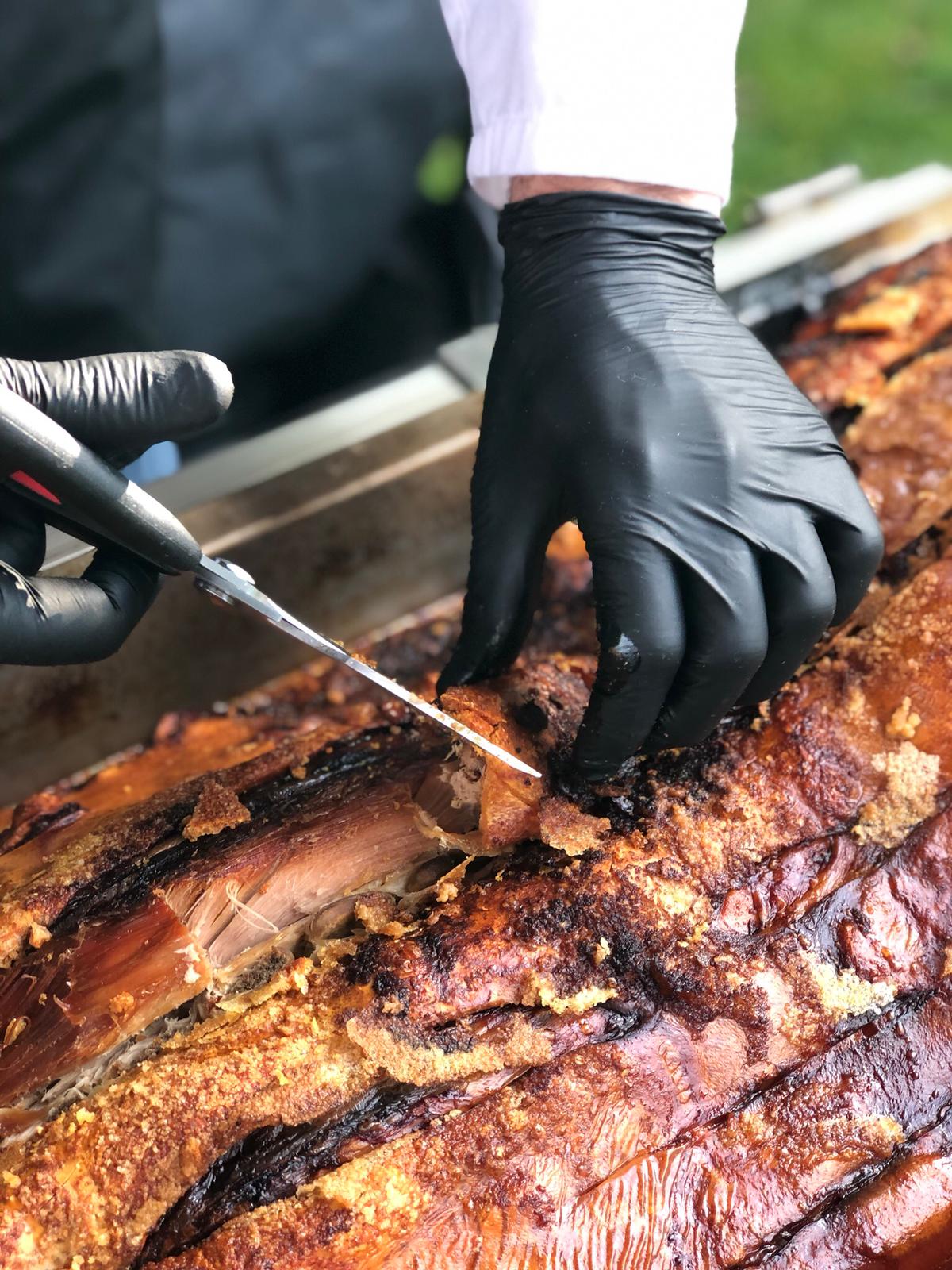 The Hog Roast Cheltenham team have distinct catering packages for different types of events, including wedding receptions, private parties and corporate dining, in addition to being the perfect choice for festivals. From rustic to refined, our menus are suitable for any occasion on Cheltenham. It is also entirely up to you how you would like the food to be served, as we offer both buffets and more formal 3 course meals with table service. What's more, all of our food is made from scratch on-site and is comprised of the highest-quality locally sourced produce.
Whatever your catering requirements are in Cheltenham, please do not hesitate to get in touch with us here at Hog Roast Cheltenham to discuss your ideal catering package for your event!