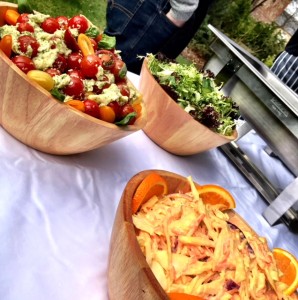 If you are hosting an upcoming event in or around Cheadle Hulme and you are seeking a local catering company who can give you the highest quality and best value for money, the Hog Roast Cheadle Hulme team are it! We occupy the number one spot in the field of hog roast catering in the Stockport district and we have an incredibly versatile approach to event catering in the area.
We provide our own modern interpretation of a very traditional method of cooking meat outdoors and have made hog roast catering a relevant and suitable dining option for so many different types of events in Cheadle Hulme.  By preparing our classic hog roasts using the most advanced catering equipment and incorporating lots of varied dishes with it, we are able to cater for more formal events and special occasions, as well as large-scale outdoor events that requires a more relaxed dining experience.
Hog roast event catering at its best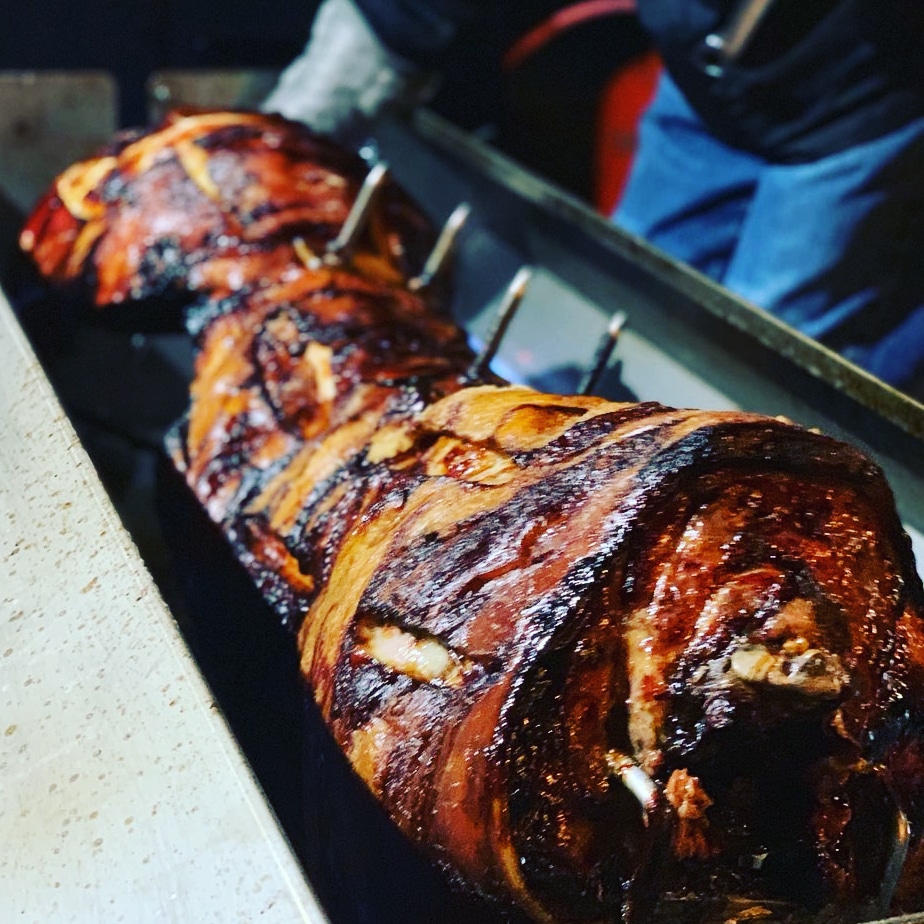 Hog Roast Cheadle Hulme's passionate catering team regularly update our catering menus with delicious new dishes that make the most of the best seasonal produce that is available throughout the year. The quality of our ingredients is always the starting point for us, and we only ever source the freshest fare and best ethically reared meat as the basis for all of our dishes. To ensure our diners can appreciate our ingredients at their best, we always freshly prepare all of our food on-site. We are able to do this in a wide range of outdoor settings and certain indoor spaces too, as we are 100 per cent self-sufficient when it comes to the equipment and staff that we need to provide our full range of services.
We offer classic hog roasts sandwiches, luxurious 3-course meals and sumptuous buffets for all kinds of parties, wedding receptions, corporate hospitality and public events in Cheadle Hulme and beyond, and we can provide you with a bespoke menu that will be absolutely spot on for your guests.
If you want to treat your guests to some fantastic outdoor dining for your event and the most expertly cooked hog roasts around, the Hog Roast Cheadle Hulme team should be your first choice for all of your event catering needs.