Situated in a lovely corner of Somerset close to Dorset and Devon, Chard is a delightful place for any form of outdoor entertaining. Whether you are planning a large-scale outdoor event for the general public, a smaller private celebration or a corporate event, the Hog Roast Chard team are capable of providing unique outdoor dining experiences for any occasion.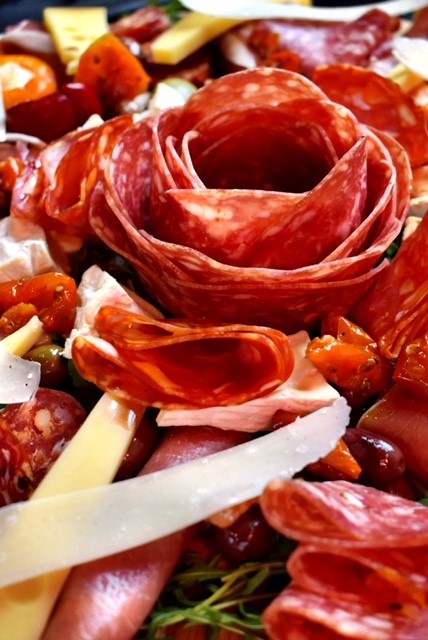 We are able to provide our premium hog roast catering services and varied menus in any outdoor venue in Chard. It doesn't matter whether it is equipped with on-site kitchen amenities or not because we will bring everything that we need to be able to cater to our fullest extent. Our compact and adaptable equipment enables our creative catering team to prepare all of our food from scratch on-site. Preparing our hog roasts on-site by combining a traditional cooking method with our own advanced catering equipment provides an eye-catching focal point for any occasion, not to mention some great tasting food that couldn't possibly be any fresher!
Fantastic outdoor catering for any occasion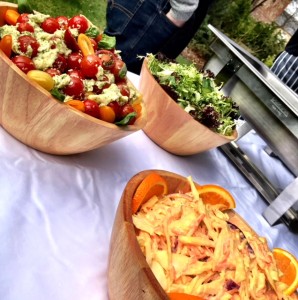 The Hog Roast Chard team prepare the rest of our food on-site too, enabling our guests to see the quality of our ingredients and appreciate the care that we put into every plate of food that we produce. We make the most of the lovely natural larder that Somerset has to offer, and we only select the freshest Somerset produce and locally bred free-range meat. The standard of our produce and our ability to make all of our food from scratch in any setting is something that really sets us apart from other catering companies in the area and it is one of the reasons why we get so much repeat business!
We are able to cater for any type of event in Chard as we are able to provide fine dining menus, modern buffets, varied party platters and vegetarian, vegan and gluten-free dishes too.
Whether you want a fun feast or a refined meal, the Hog Roast Chard team will be able to offer you the perfect catering package for your event and prepare it all to an excellent standard in any outdoor setting in this part of south Somerset.