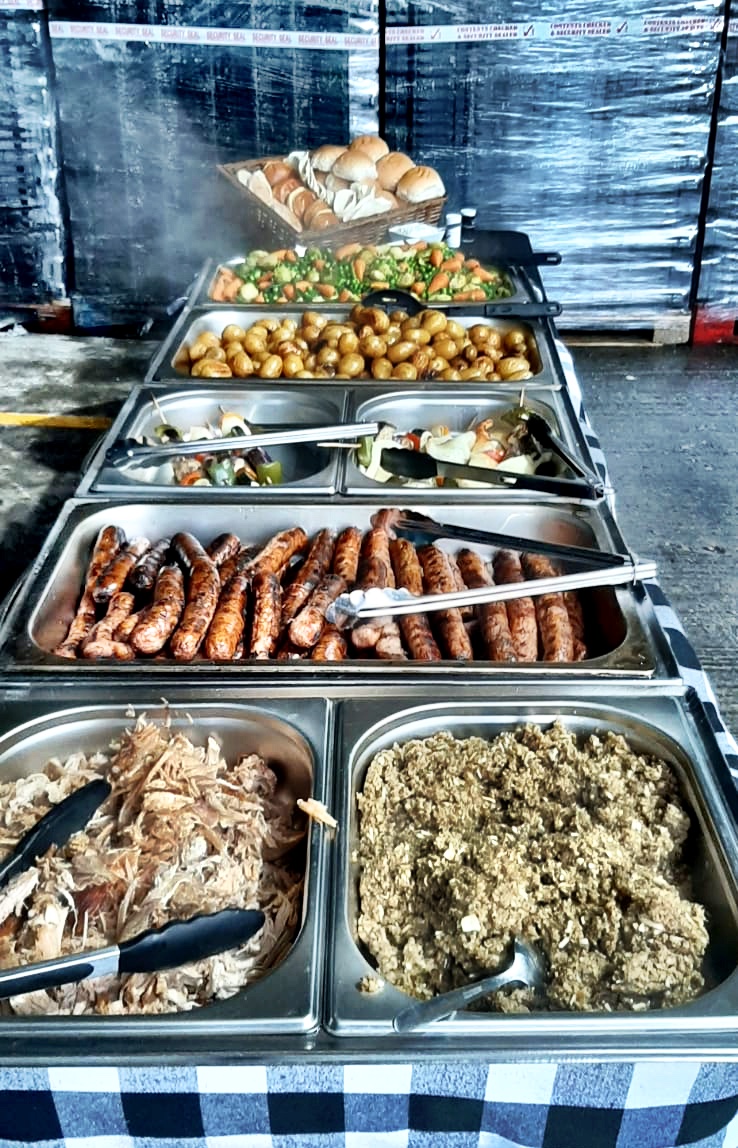 Turn your next event catering meal into a dazzling event of itself with the prime hog roasts and barbecued foods and meats of Hog Roast Chadderton. We've got everything you need to turn your next event into something truly special as we bring traditionality together with modern brilliance to create a unique dining experience that truly impresses. This is a one-of-a-kind premium dining experience that fortunately does not break the bank, so for your wedding receptions, corporate functions, dinner parties, anniversaries, festivals and more get a shift on over to Hog Roast Chadderton and let us take you and your guests on the most exciting of food journeys this year.
Our business is in top quality: starting at the bottom we ensure quality ingredient sourcing by searching out the best meat vendors available locally and picking out their highest quality stock. With finer ingredients our own made hog and spit roast machines can go even further to turn out a true achievement of divine roast and barbecue perfection. Hog Roast Chadderton has worked hard to ensure that our hog roast is an uncompromising dish complete with perfect crispy and juicy pork textures. This is roasting redefined!
For Chadderton we can serve you up a brilliant range of dishes from our fine hog roast. Bring community together for a fine sit-down Sunday roast made by our expert chefs or grab a quick bite and keep on partying with one of our freshly made hand pulled pork rolls teeming with delicious salty flavour. With Hog Roast Chadderton you can guarantee an extra bit of flair to your event.
Creative Cookery in Chadderton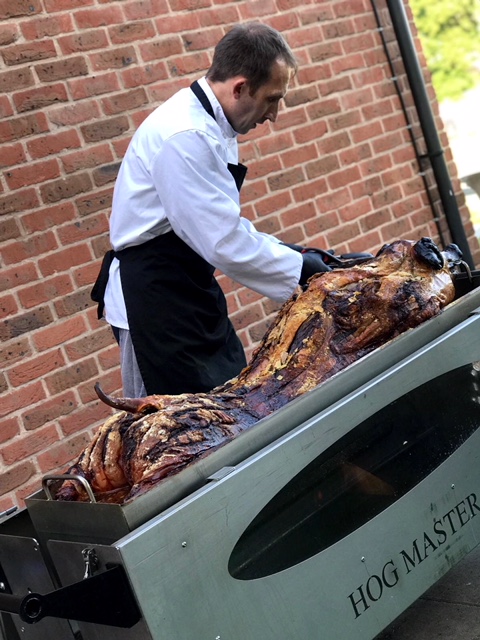 Hog Roast Chadderton always strives to be the most unique vendor on the catering market. One of the ways we continue to do this is by bringing the personal touch to all of our events. We prefer to welcome our customers in with friendly and approachable service so that everyone feels comfortable working in tandem with each other to make an event worthy of everyone's expectations. This alongside our creative way of roasting has seen us accelerate toward being one of the nation's best.
So why are you waiting? Give Hog Roast Chadderton a call to book your next event today!