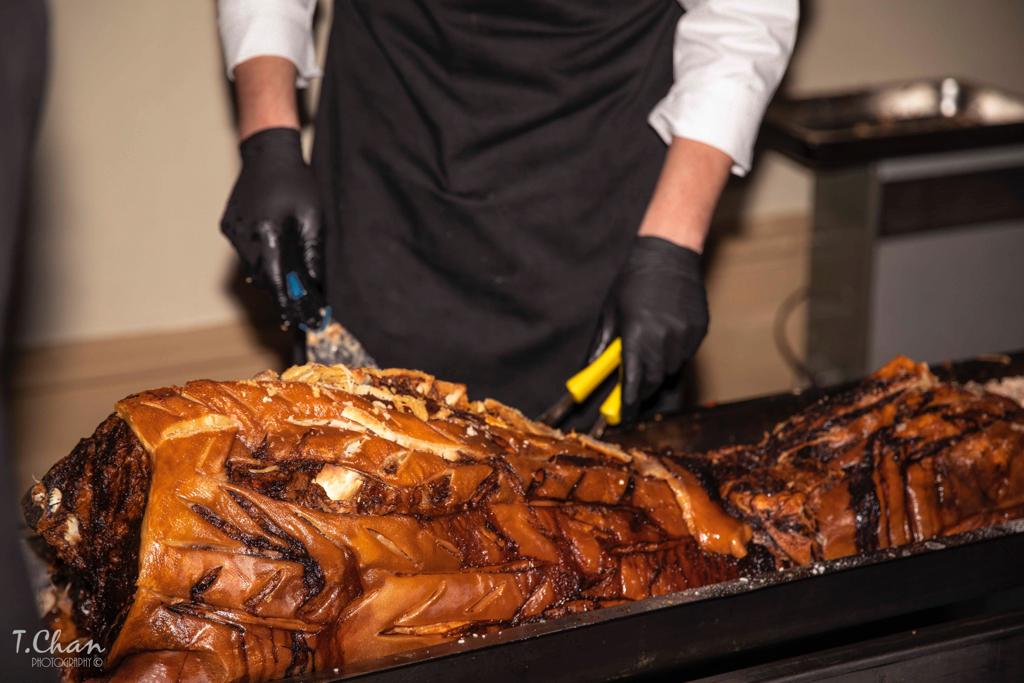 At Hog Roast Carrickfergus, we have changed the catering game. We are one step ahead of our competitors by offering total flexibility with our menus and meeting each budget presented to us. Our centre piece hog roast is a visual spectacle that's sure to get your guests talking. What's more – a delectable aroma will fill the room that's destined to get tastebuds tingling. The cooking process takes over 6 hours to cook from start to finish to accomplish that crispy textured outer and juicy centre with every mouthful.
While we cannot praise our famous hog roast enough, we offer an array of other meats including beef, chicken, lamb and fish with complementary sides including meaty appetizers, vegan varieties, veggie mains, sides, salads and more! There is so much to enjoy with Hog Roast Carrickfergus, and we will always tailor our catering style to suit your needs!
We can cater to a party of any size, from a small gathering in your back garden to thousands at a festival or market. We assure that no-one goes hungry. We bring enough food to feed everyone, so rest-assured, you can leave the hard work up to us so you can focus on more important matters.
Tailor our menus to suit your requirements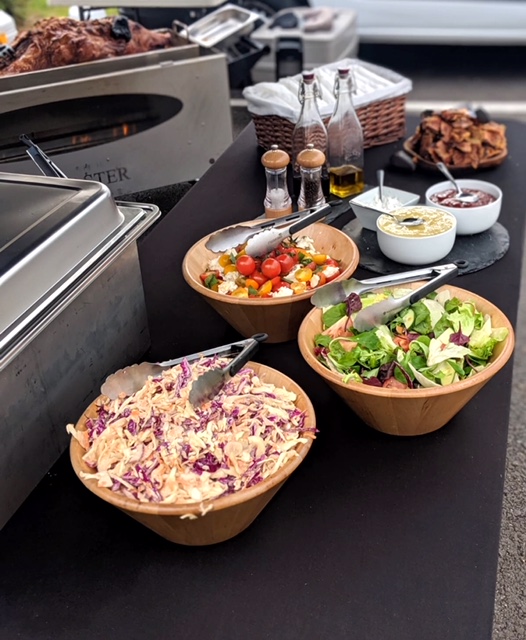 The Hog Roast Carrickfergus machines our chefs use to slowly spit-roast are the very best available – we design and manufacture them ourselves to provide the very best taste and texture. We offer more than just the main course. With various packages aimed at different event styles, you could start with a selection of canapes right through to an abundance of desserts.
Are you ready to start planning your party? Give Hog Roast Carrickfergus a call or send us an email, and we'll be happy to go over our menu with you.