When the time comes to plan a big event, catering can be one of the most stressful aspects to organize. Your guests turn up to an event hoping to be well-fed, so you simply cannot disappoint with poor quality food that doesn't quite hit the spot. This is where Hog Roast Carmarthen can help you.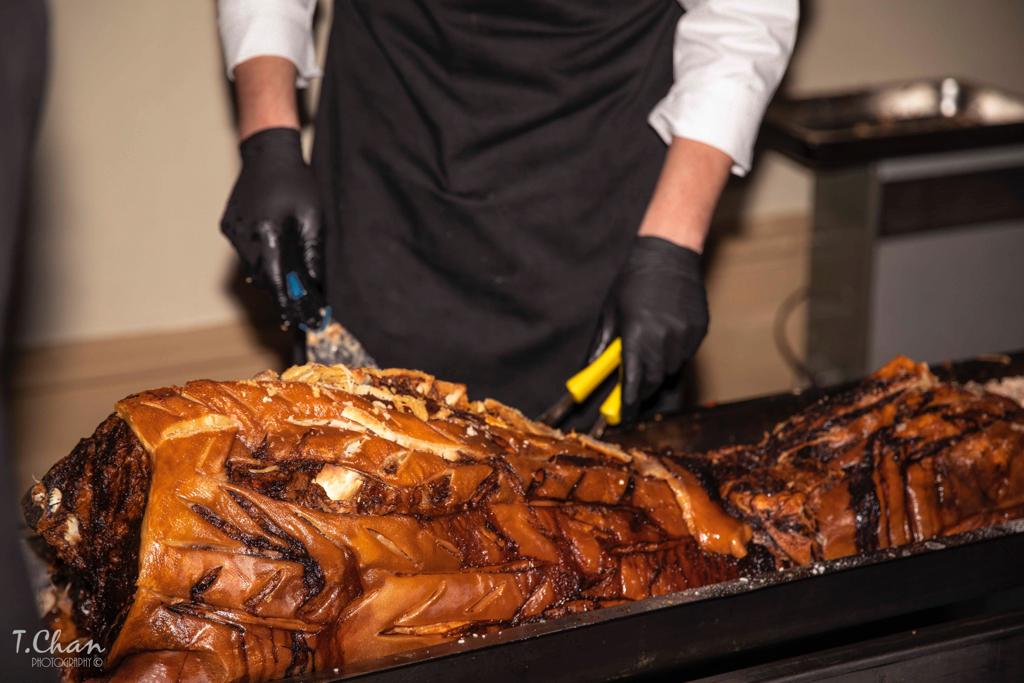 Hog Roast Carmarthen specialise in slow-roasted pork – which we serve with our homemade applesauce and of course, the crunchy crackling from the outside of the pig. It's a real hut with our customers and you certainly won't find another company which delivers exceptional food in quite the same way. You can choose to have the equipment set up in the centre of the room so the cooking of the hog becomes a visual entertainment element for your guests to enjoy.
Any dietary requirements? Not a problem – let us know!
We understand that not everyone will want to stick to pork (even though we cannot recommend it enough) so, you have the freedom to select other meats that take your fancy. Choose from the likes of chicken, beef, lamb, fish – and anything else you can think of that we can roast. We can even rustle up a wonderful vegetarian or vegan dish for any of your guests who do not eat meat. Simply let us know of any dietary requirements and we'll do everything in our power to ensure no-one is left hungry.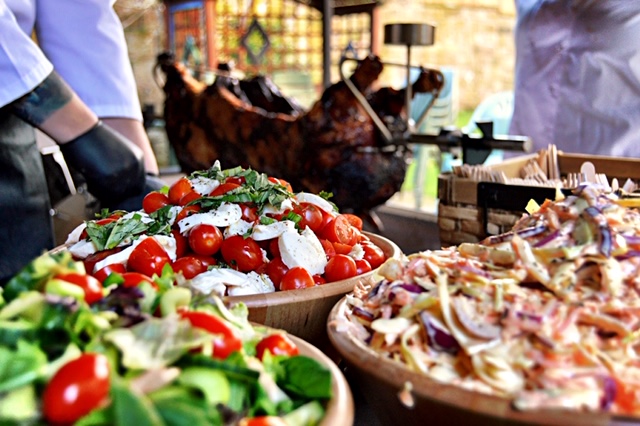 We can completely appreciate that party can be stressful – so by booking the Hog Roast Carmarthen team, you can leave all of the hard work up to us, so you can plan the more enjoyable aspects of the event. We'll work alongside you every step of the way; making sure that we have agreed on the nitty gritty details from ensuring we provide the correct number of plates through to the ingredients contained within each dish.
Keen to know more about us? Don't hesitate to get in touch with our team today to enquire about our services.