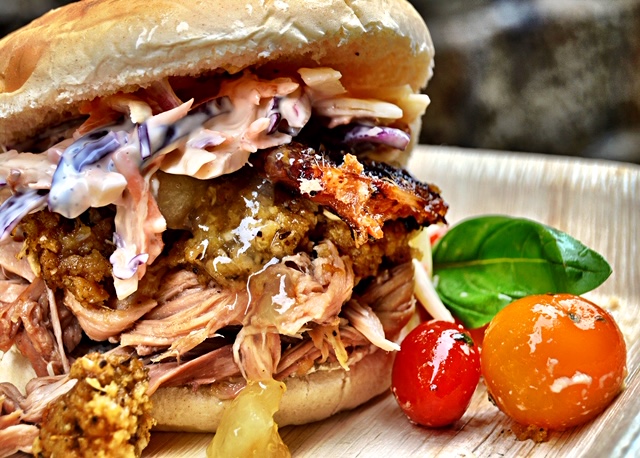 For the Welsh capital the only event caterer to call for your celebrations throughout Cardiff is Hog Roast Cardiff. Specialising in fine food catering and perfectly roasted fine meats, Hog Roast Cardiff is a premium event caterer bringing brilliant service to weddings, corporate functions, anniversary dinners and more at an affordable cost. For Wales we provide a unique food experience not found with any other caterers or food providers in the business. Our speciality hog roast is a lifetime taste sensation. We have worked tirelessly to provide its mouth-watering and perfect flavour to many satisfied customers over the years.
With our top team of chefs you and your guests will find themselves safely in the hands of connoisseurs of exquisite taste and perfect dishes. Every bit of their expertise goes into providing a perfectly cooked hog roast bursting with fine flavour and delicate texturing that melts in the mouth.
Prepared fresh over many hours, your event will be treated to a display of spectacled spit-roasting with our hog roast that tastes as good as it looks to watch in action. For such a display of magnificent prowess and expert care, we also require the very best quality ingredients to give our chefs the room to truly show off their flair for flavour. That is why at Hog Roast Cardiff we always source from only the top range of local stocks to ensure their quality meets our high standards.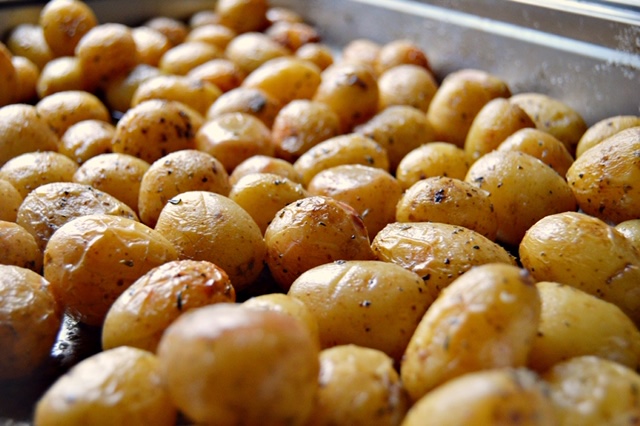 The result of our efforts is a brilliantly cooked pork or other food roast ready to be prepared in many magnificent and versatile ways. Let our chefs cook you up a full plate roast complete with all the meat, veg, and potato trimmings all covered by our very own glorious gravy, or take a quick bite to go with our finely salted pulled pork rolls which go perfectly with a fine drink at any event.
Premium Foods Made Affordable
Our hog roast is an unbeatable pick for any event, but to accompany it we also have a huge array of side dishes, canapes, salads and other mains. Choose from our quality meats, vegan foods, vegetarian and even gluten free options to fill out your perfect menu. Provided in buffet serving or a set-menu personalised for your event, there are so many ways to enjoy our great taste.
So,  don't delay, call Hog Roast Cardiff today!