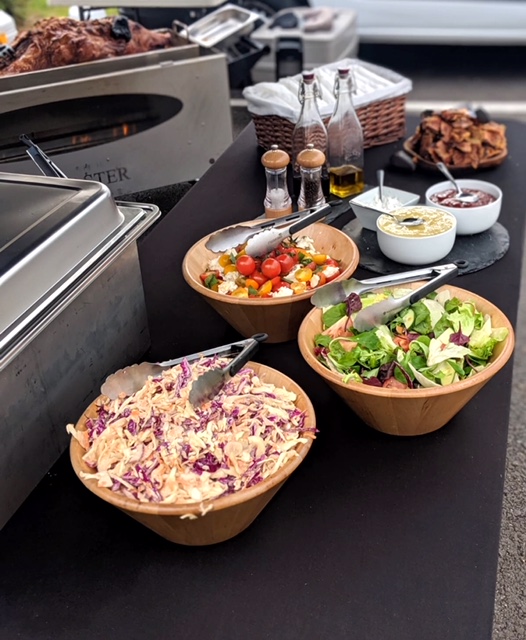 Just out of view of Glasgow, Cambuslang might be considered as one of Scotland's largest villages. And where there is great town spirit and plenty of guests to feed like in Cambuslang then we here at Hog Roast Cambuslang want to be there. Our business is in premium event catering made affordable with our speciality hog roasts designed specifically for the demands of quality event dining. The Hog Roast Cambuslang hog roast brings spectacle, flair, performance, deliciousness and hearty feeding to every event – it is a true joy for all occasions.
Our catering services are the best there is, so do not hesitate to call us for your event as we work flexible to your occasion and budget. From weddings to corporate functions, birthday's, dinner parties, community celebrations and more, Hog Roast Cambuslang will always serve up a fine taste experience of our renowned slow roasted meats and quality dishes.
We've taken things back old school in our hog roast, though now with an added fresh update. The traditional hog roast stretches back to the very beginnings of man, and its brilliance has not changed too much since then – I mean how do you add to a perfect, meaty and crispy fire cooked pork roast? But thanks to the advanced design of Hog Roast Cambuslang's own hog roaster this classic dish has never been easier or better to make. Our machines, available for hire or purchase, bring versatility, efficiency and easy packing to the hog roast experience. It means we can take our work on the road easily and batch cook fresh wherever we go.
Crafty Catering in Cambuslang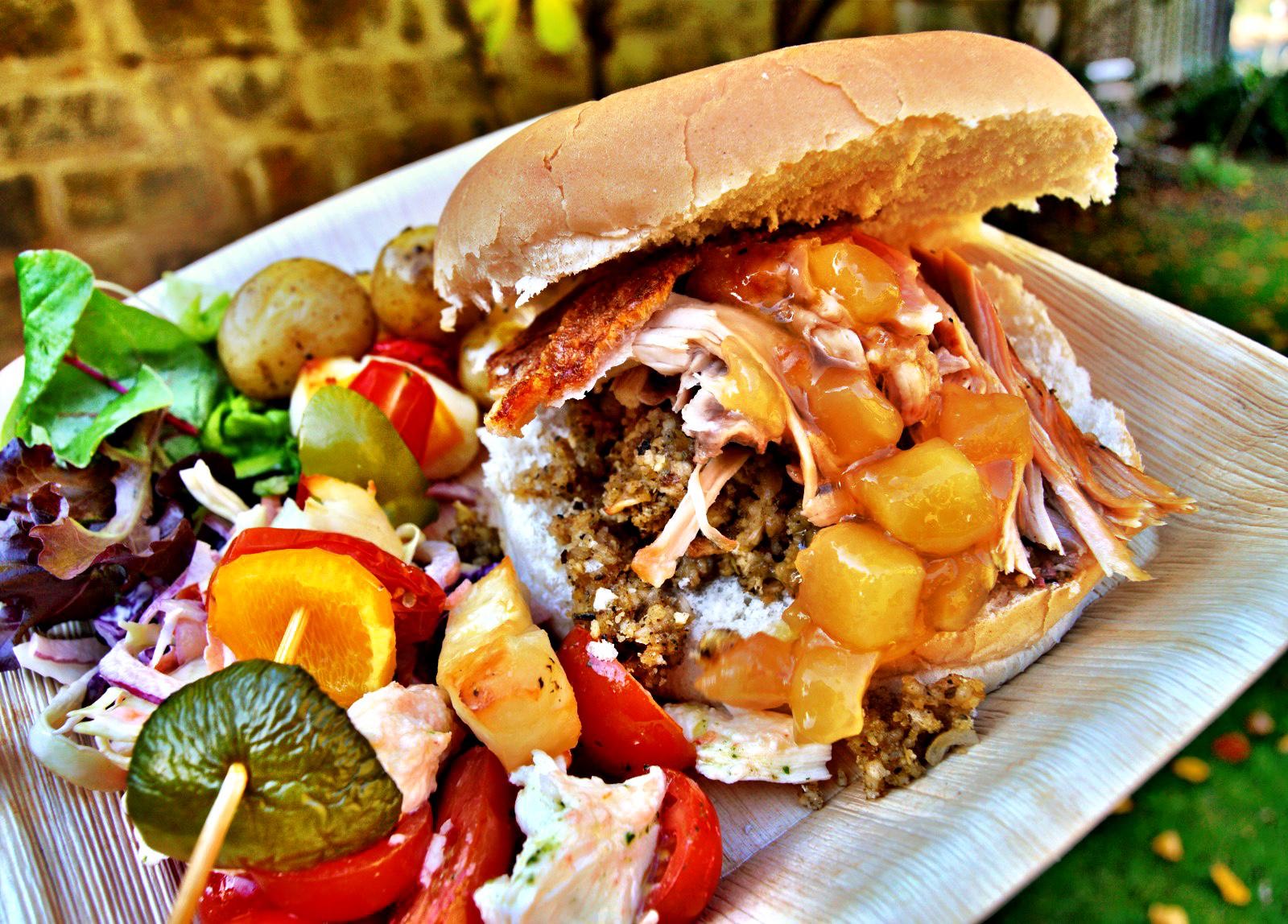 Flexibility and brilliance is in the name of everything we do here at Hog Roast Cambuslang. Our hog roast machines allow a multitude of foods to be cooked up and served up all at once with ease and quality. The hog roast is of course always the main event, but with all manner of vegan barbecued skewers, veggie salads, antipasti platters, perfect breads and more there is plenty to keep you fed with Hog Roast Cambuslang. We've made event dining an event in itself with perfect foods served with care, love, and style.
We go above and beyond in providing an unrivalled food experience, so call Hog Roast Cambuslang today and make sure next event gets the proper treatment it deserves!