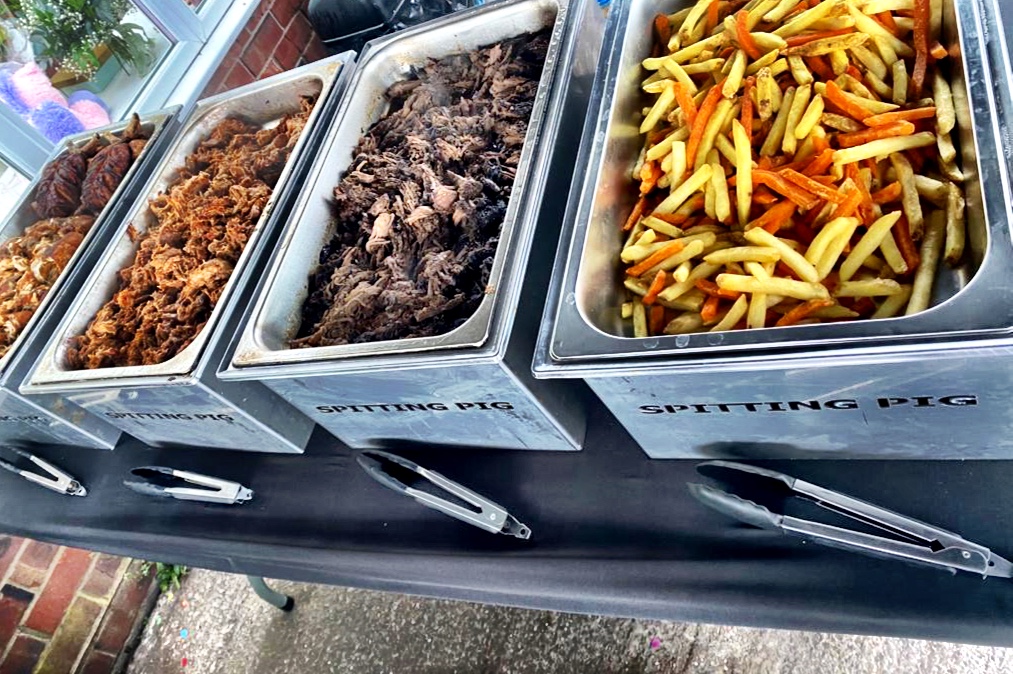 Providing fantastic food that your guests will remember can make the difference between an average party and a great one, and this is something that any host is always anxious to get right. You don't have to go it alone though. If you need a local catering company you can rely on to give you an impressive menu and make sure all of your guests have a lovely time, the Hog Roast Camberley team are ready and able to make it happen. We are able to provide the highest-quality cost-effective catering solutions for any occasion in Camberley for events of all sizes.
As the most experienced hog roast company in Camberley, we specialise in offering superior outdoor dining options and beautiful, freshly made food for large-scale events, more intimate private parties and special occasions, including wedding receptions. Whatever type of menu you need for your big day, we have the versatility to provide it, and we will make it all from scratch at your venue using the best locally sourced ingredients available in Surrey.
The best hog roast catering in Camberley for any party
The Hog Roast Camberley team are known in this part of Surrey for the unrivalled quality of our hog roasts and the pleasure they bring to all of our diners who try our succulent spit roasted pork. Our style of catering is perfect for both sociable parties and for occasions that require a touch of refinement because we have an incredibly adaptable catering team and wide-ranging menus that are suitable for any event.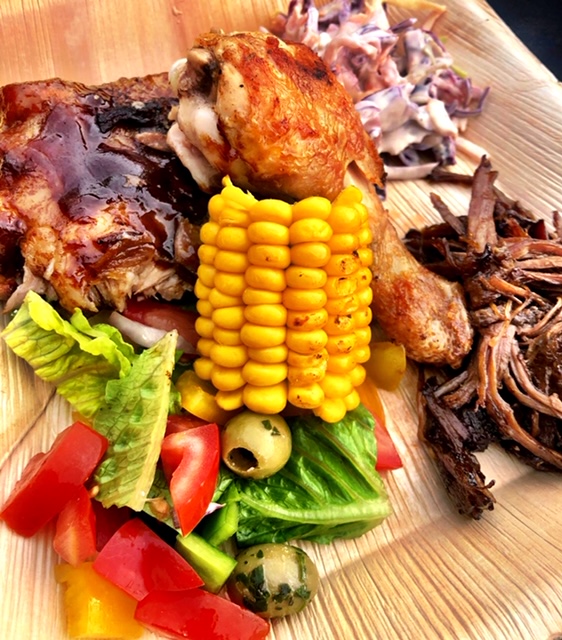 If you would like something different or a second meat option for a larger event, you can choose from a tempting selection that includes sirloin of beef, spring lamb and whole roasted free-range chicken. If you would prefer a flame-grilled feast, we can prepare a whole range of barbecue dishes, and if you have guests with specific dietary requirements or food allergies, you can rest assured that we will tend to all of their needs.
If you want the food and atmosphere at your party to make your special day even more memorable, you and your guests will be guaranteed to have a fabulous meal and a brilliant time if the Hog Roast Camberley team are in charge of the catering!