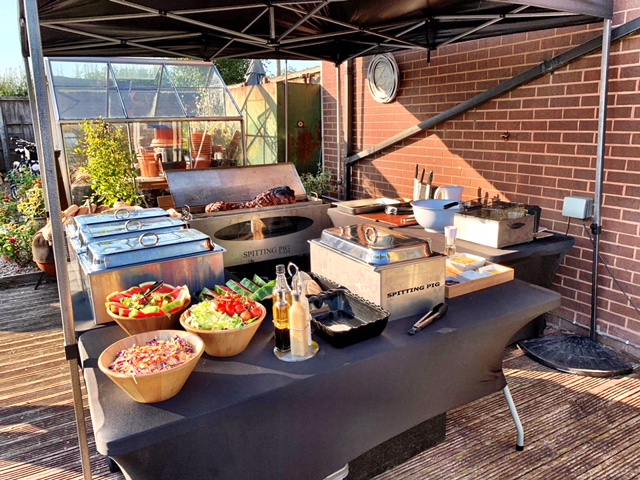 If there's one thing Burton upon Trent is known for, it's a good brew – and we're not talking about tea. Explore the heritage of this area, and you'll soon discover why this market town is considered the capital of the UK's brewing industry, and exactly why the beer here is, well, better than the beer anywhere else. Of course, there is more to the area than supping on a decent pint among friendly faces.
However, that does lead us nicely onto our next point. Parties. When you're gathering everyone together in one place, it's likely they won't just want to quench their thirst. So, who do you turn to, to satisfy their hunger? Step forward the Hog Roast Burton upon Trent team – masters at the ancient art of spit-roasting meat!
We cater to events of all sizes. Whether you need to feed 50 or 500, our chefs will treat everyone to a tasty meal. We can also provide a fitting feast for any occasion – fete, private party, wedding, works do to name a few. Our menu packages cover various things like canapés, 3-course dinners, evening buffet, BBQ – or you could stick with a simple hog roast. The choice is yours. On that note, Hog Roast Burton upon Trent doesn't just cook pork. We can put any meat you like on the spit as well as provide vegetarian options. Plus we have a fabulous selection of salad and seasonal vegetable sides you can add to the feast.
Cheers to a catering classic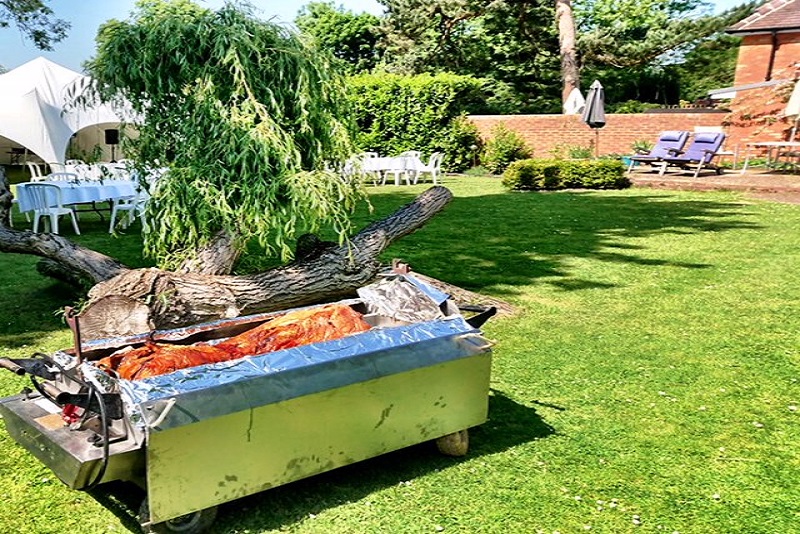 Like you, we want your party to be perfect. Our contribution is through food that is full of flavour. We select locally sourced ingredients of the highest quality. As freshness is important to Hog Roast Burton upon Trent, we never cook anything the night before. We set up at your venue a few hours before your party starts to begin the slow-roasting process. An added bonus of this is that your guests are met with the tantalising sight, sound and smell coming from the spit as soon as they arrive.
There are other ways we can make your event extra special. So, if you're hungry to learn more, give us a call or drop us an email today.