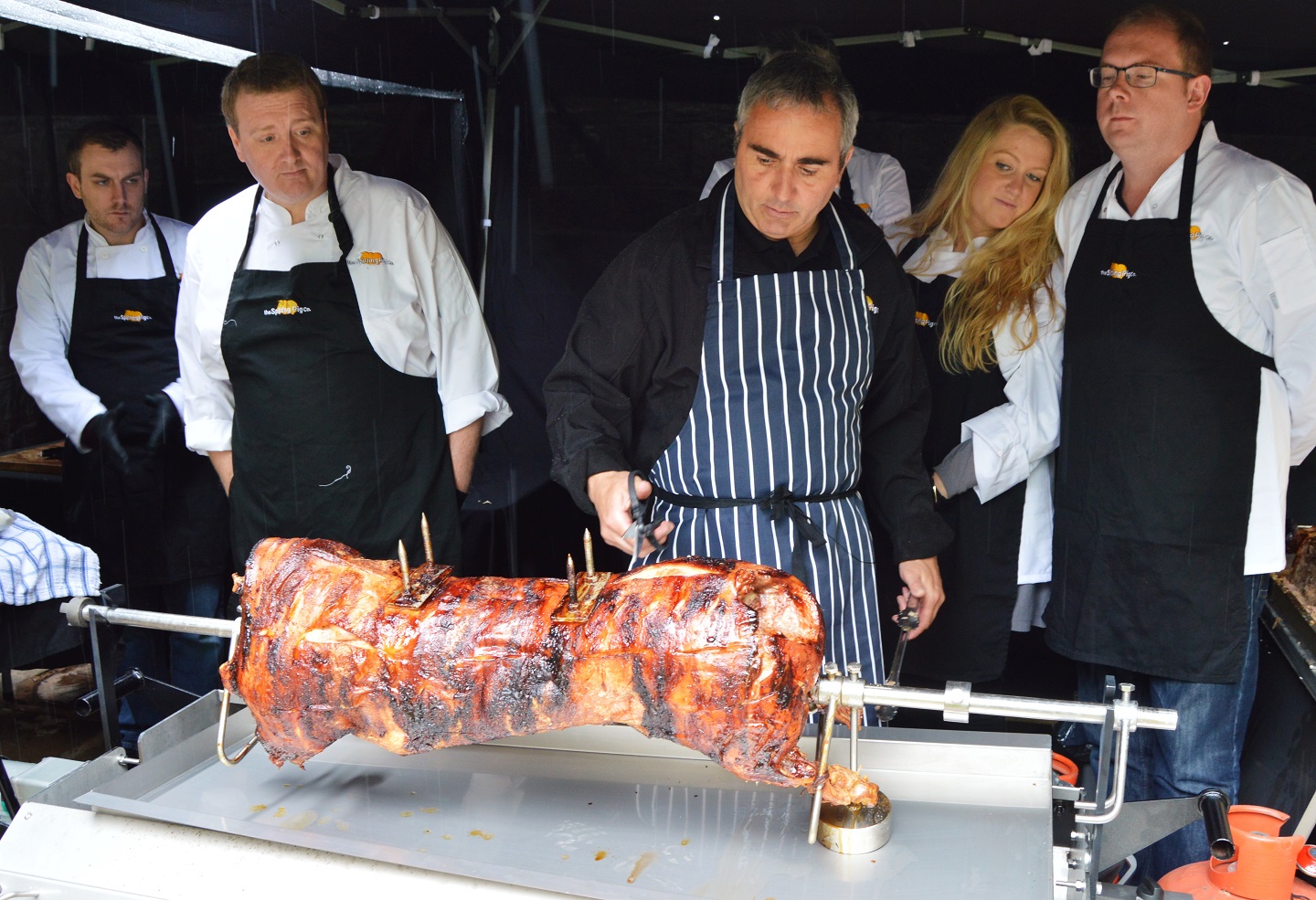 The seaside town of Burnham-On-Sea in Somerset is the perfect holiday destination when you're on the lookout for a 'Staycation'in Britain and here at Hog Roast Burnham-On-Sea, we are here to cater for all manner of events in the region – especially when the tourist season starts. If you're planning on holding an event in the local area -whether it be public or private, large or small-scale, we're happy to take all of your worries away; from the catering through to the entire planning of the events. We have over 10 years in the industry and have therefore, gained a reputation for being one of the most prestigious and recommended hog roast companies in the UK.
Specialist hog roast cooked by expert chefs
Our expert chefs ensure that your hog roast is cooked to absolute perfection and will arrive no less than 6 hours before the event is due to take place to start the cooking process. Only when it has cooked on the stake for this amount of time will it be ready to serve with a crispy yet juicy texture. If you don't quite thing that hog roast is for you, you need not worry as we can also provide a selection of other meats including beef, chicken, duck and fish – however, just let us know whatever you'd prefer and we'll be happy to meet your demands.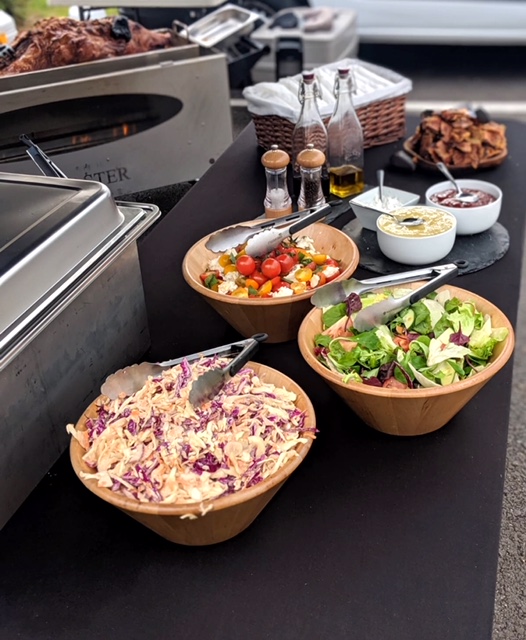 For those who are on strict diets, the Hog Roast Burnham-On-Sea team serve a selection of vegan, vegetarian and gluten-free options which are also available upon request in the weeks prior to your event. What's more, we can also adapt or remove any ingredients that you do not like within our dishes so that you're 100% satisfied with your meal.
Booking Hog Roast Burnham-On-Sea has never been easier – simply phone or email us today and a member of our team will be happy to assist you.