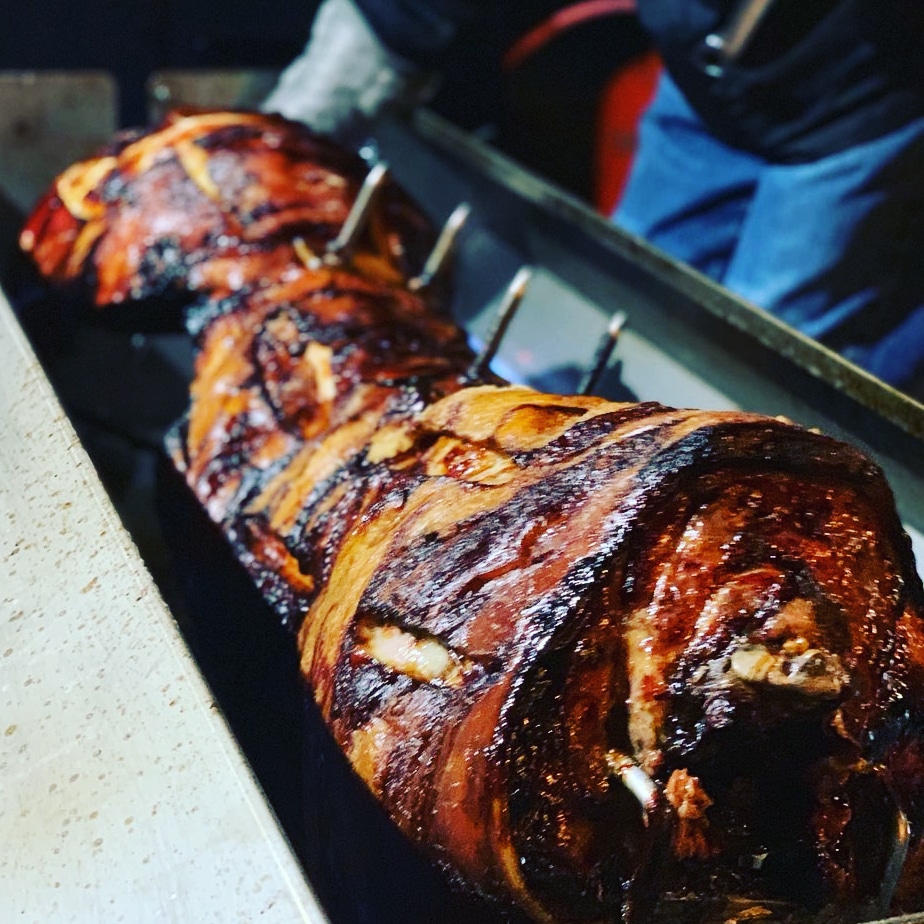 The town of Brownhills sits on the edge of the famed "Black Country" of England's West Midlands – named so for its historic coal industry and the "black smog" produced by its coal an iron workings in the Victorian period. Now, however, Hog Roast Brownhills are looking to add a different type of smoky cloud to the mix in Brownhills, one which isn't damaging and is far more pleasant with its meaty and delicious aromas. Yes, it's the brilliant smells of a traditionally made hog roast that shall be permeating Brownhills now as we deliver speciality hog roast dining and stylish event catering to events all across town.
At Hog Roast Brownhills we take pride in our ability to produce some of the best finely roasted pork cuts in the country with the stylish slow cook of our hog roast. It makes for a sightly occasion as well as exquisite tastes to impress all at any event. Our work extends to every type of occasion too, so there's no reason to be missing out on the brilliance of Hog Roast Brownhills. Weddings, corporate parties, birthdays, dinner parties, festivals and more – you name it and Hog Roast Brownhills will bring about the best for your party!
We source only the finest meats, and we make sure to shop local too since we believe strongly in the bedrock of great British farming and industry that places like Brownhills have been a historic part of. With better British meats our foods are quite simply the best. You don't get better than a proper British roast made of the best British pigs, potatoes and fresh vegetable! This is roast dining the way we all love it!
Your Menu Any Way You Like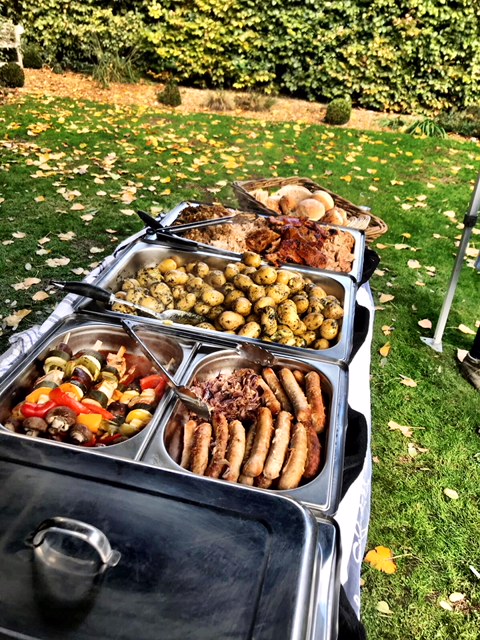 Our staff are an extremely friendly and fun bunch that are devoted to bringing you whatever you need for your day. Our hog roast is a fan favourite, but we also offer many other options including vegan, vegetarian, and gluten-free options to meet any guest requirements. With Hog Roast Brownhills you'll get premium buffets or set menus without the added premium cost. It's affordable and wide-ranging so that you don't have to worry about a thing except our great flavour.
So, get calling Hog Roast Brownhills today for your next event!