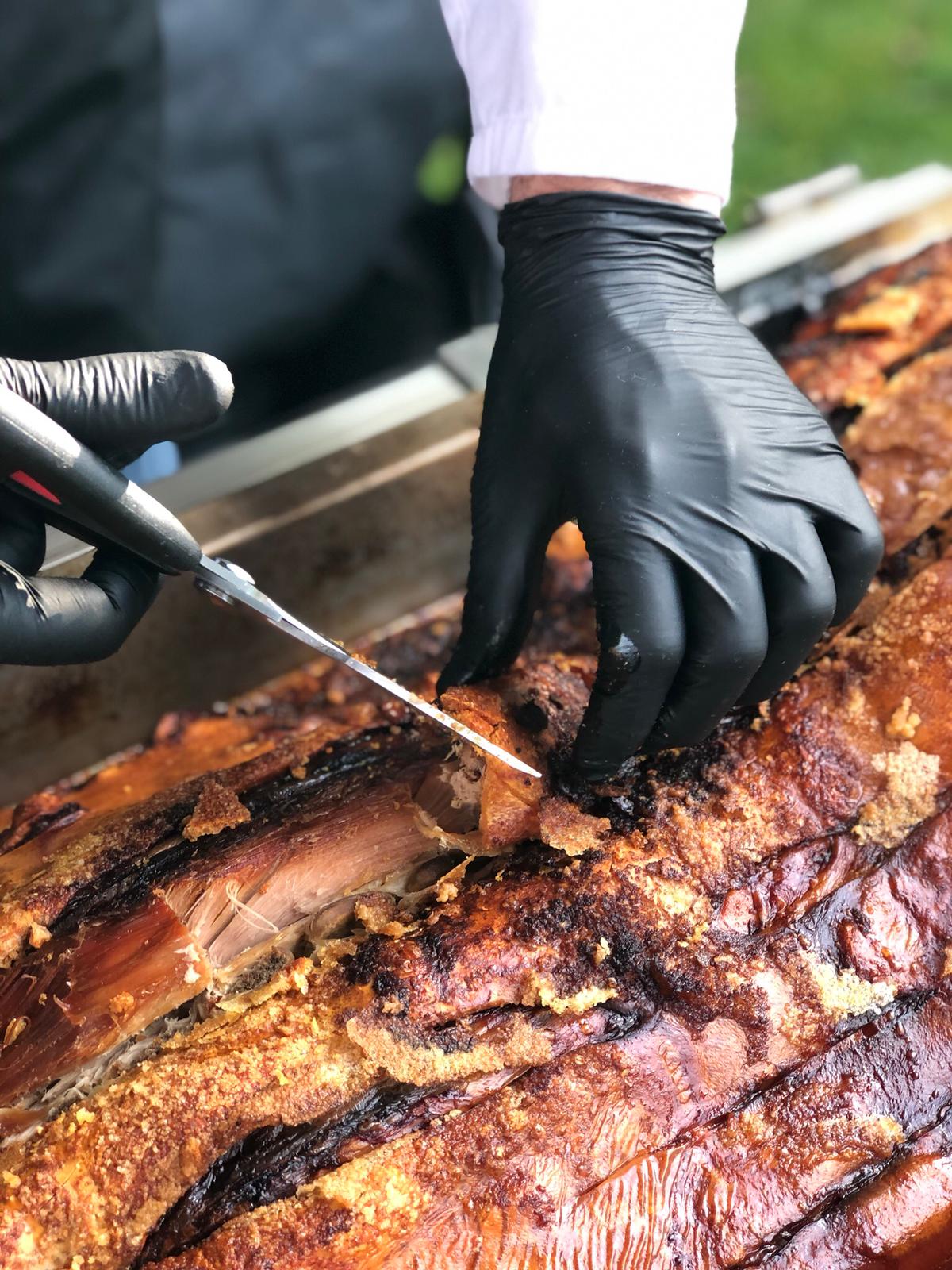 Our Hog Roast Bromsgrove catering company offers the very finest of foods when it comes to hog and spit roast catering and we have the firm belief that all of our customers should have choice when it comes to their dishes. With this in mind, we offer a tailored service so you can meet the needs of yourself and your guests. Our professional chefs can work alongside you to whip up dishes that are sure to go down well with all of those in attendance. Simply let us know what you're looking for and we can collaborate with you to plan the finished Hog Roast Bromsgrove dishes. You can choose from the likes of hog, beef, lamb, chicken and fish as well as gluten-free, vegan and vegetarian dishes which are available upon request.
The delicious hog roast experience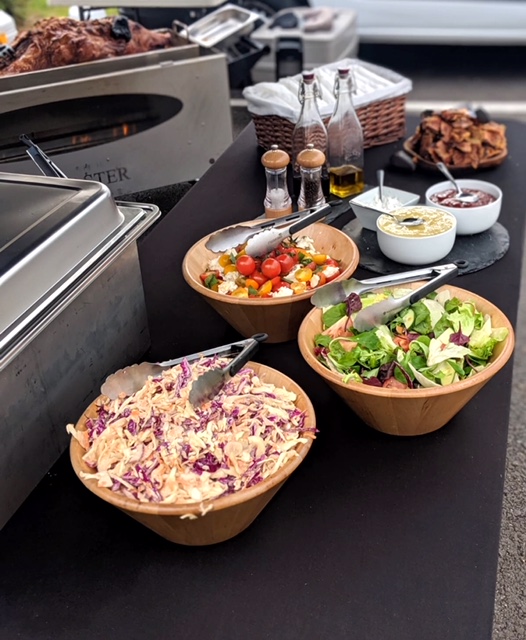 We are a very popular wedding caterer in the Bromsgrove region and beyond, in which we deliver a three-course meal complete with a waiting team and an optional canape and drinks reception. However, we can just as well keep things more casual if you'd prefer for backyard gatherings, low-key celebrations or even a festival or market. There really is nothing we cannot do and will be happy to hear your suggestions. All of our ingredients and produce are sourced from recommended suppliers. This ensures that when the hog is cooked and served on your plate, it will be received with the best feedback – and that makes our job worthwhile.
So if you want to eat food at your event location which is beyond the standard of any restaurant, then just give us a call or drop us an email. For a great Hog Roast in Bromsgrove, you have certainly come to the right place! Contact us today to talk to a member of our friendly team about our services.