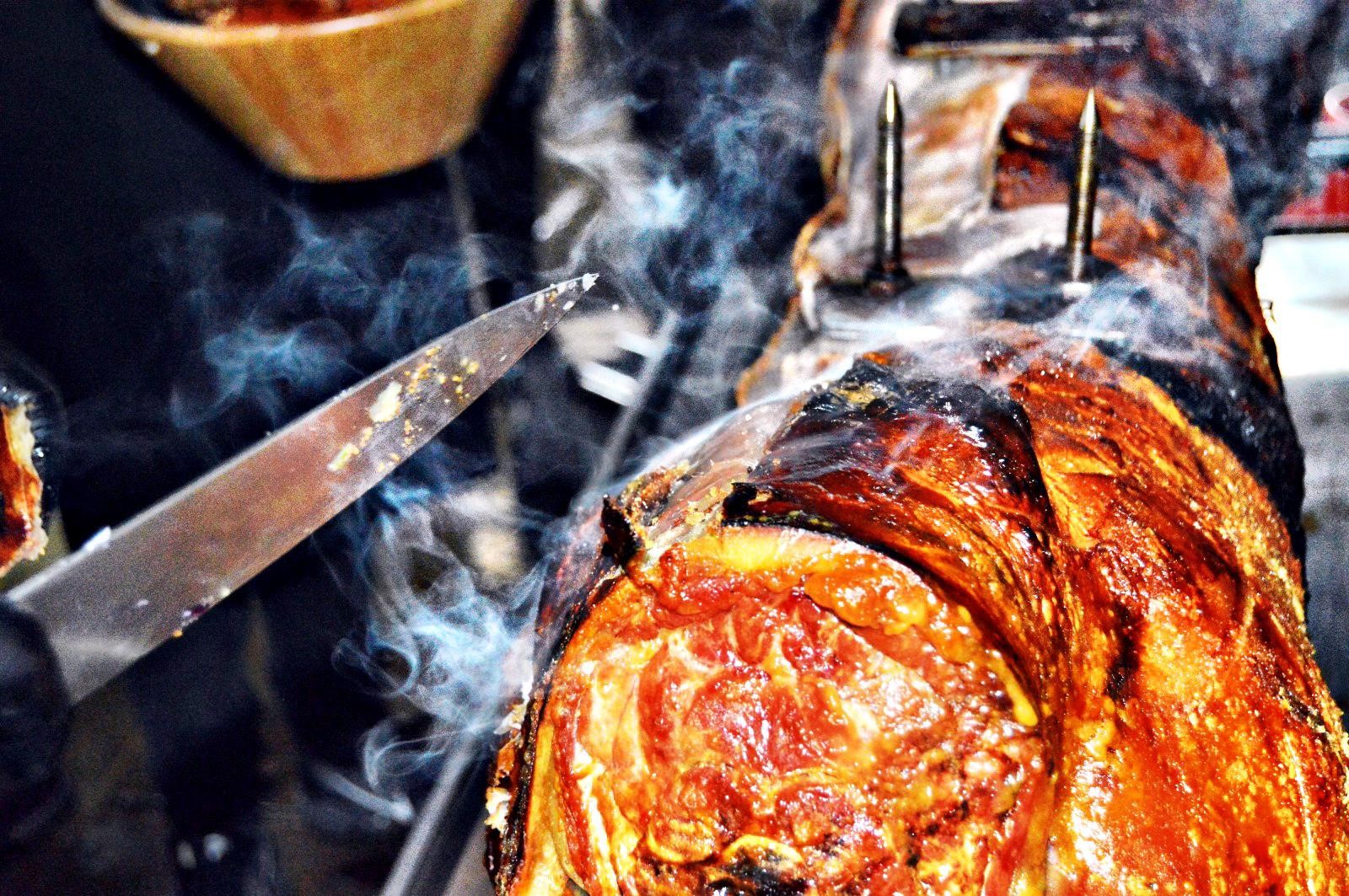 Broadstairs is a seaside town on the isle of Thanet, Kent, known for the glistening golden Viking Bay beach and its gorgeous white chalk cliffs. The Viking trail cycling route goes across the whole of the isle of Thanet, providing you with inspiring coastal views along the way. Broadstairs is a community that loves its food! Every year in October the town is home to the Broadstairs local food and drink festival which welcomes over 17,000 people who all come to buy and taste locally produced food and drink made by local culinary and beverage experts. Looking out for a fine catering service suitable for an event or celebration you are planning? Look no further than Hog Roast Broadstairs.
We are experts in providing highly rated spit and hog roast catering services in the Broadstairs area. With our wealth of experience in putting on spit and hog roast catering for events and celebrations of all shapes and sizes, we never miss a trick and take pride in making sure that every detail of the catering service we provide you with is as you have requested.
The Best Hog Roast Catering Service for Events in Broadstairs!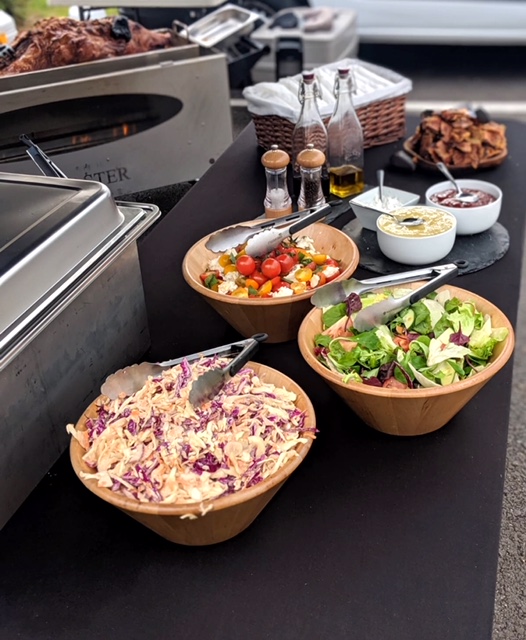 Hire the catering services of Hog Roast Broadstairs to provide a top-quality food experience to accompany your event. With its specialised bespoke spit and hog roast catering service for events using the finest quality meats, Hog Roasts Broadstairs is a local catering opportunity you should not miss out on. Our splendid hog roasts guarantee to add an extra special feel to your event in Broadstairs. Whether it be for a wedding, birthday, business conference, festive celebration (Easter or Christmas), retirement shindig, wedding anniversary or any other type of special occasion, our team and specialist chefs are equipped and ready to provide your guests with a superb catering service. We also offer something suitable for those of all dietary needs (including non-meat eaters and individuals following a gluten free diet). A fan of salads? We can also provide fresh salad options which are to die for, as well as warm tasty potato sides.
We manage to bring together traditional hog roast cooking techniques with our modern and perfectly designed hog roast machines so we can provide customers with succulent flavoursome dishes. As soon as you bite into our food, you will notice that its sumptuous flavour and unique tastiness makes Hog Roast Broadstairs stand out from other catering firms in Broadstairs.