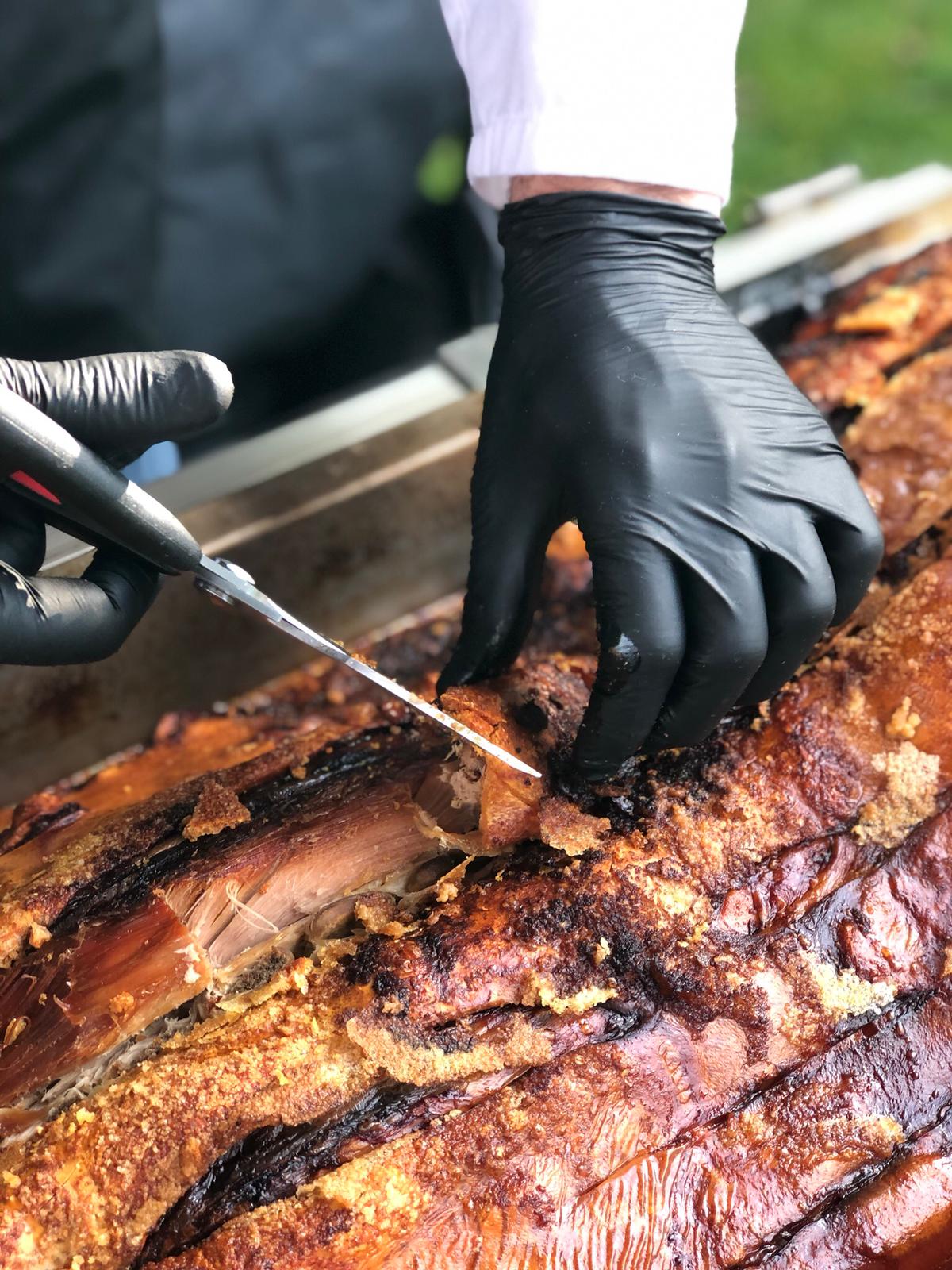 Looking to spice up your next event? Tired of the same old bland stock catering services. Then don't settle for any less this year and get calling Hog Roast Brighouse today to jazz up your next event with an exceptional and stylish range of roast delights and a hog roast speciality that will get everyone salivating with delight Our namesake hog roast is an exceptional product blending traditionality with modern flair as we turn back to the simplicity of old fire pit roasting (a practice quite possible reflecting back to the very beginnings of man!) and infuse it with a unrivalled versatility, efficiency, and quality design to make it the perfect addition to any type of event.
Our hog roast allows for high quality in high volume meaning we can quite easily cater to any kind of event, no matter its, scope, style, or budget! So, whether you're in planning for a wedding, corporate affair, meetings, anniversary, birthday, festival or otherwise, you'd do well to find better than Hog Roast Brighouse!
Our unique practices have seen us accelerate to the top of the list as one of the UK's best for event dining. We've served up many a glorious hog roast to many customers over the years with delighted responses every time. Once you go to Hog Roast Brighouse you won't ever want to try another event caterer or style of dining ever again. And that's just perfect because the more we work to you the better a relationship we develop and the easier and better it becomes for us to cook to your exact style and wants!
Better Foods, Better Roasts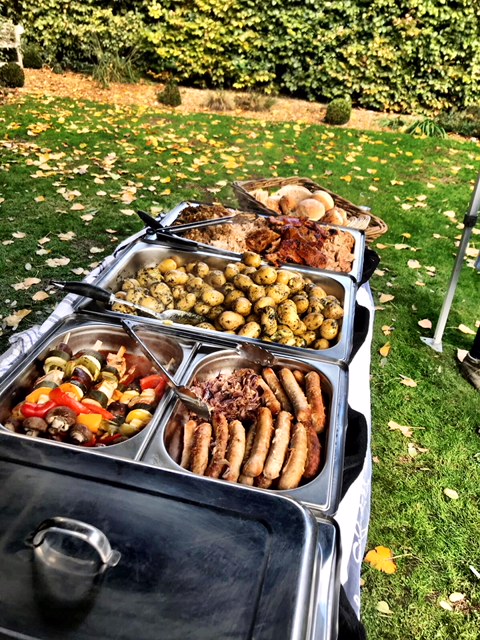 Hog Roast Brighouse adopts a mantra of supporting local community and local celebration. For us that comes in many forms. For all our meats and pigs, we look to local farms as we know we can trust in their quality and service. We also like to add the personal touch to our events by getting to know our customers and finding exactly how best we can serve. With Hog Roast Brighouse it is more like working with a family than a faceless corporation, and that is exactly just how we like it!
So, join the Hog Roast Brighouse family today by calling now! We're ready to welcome you with open arms!