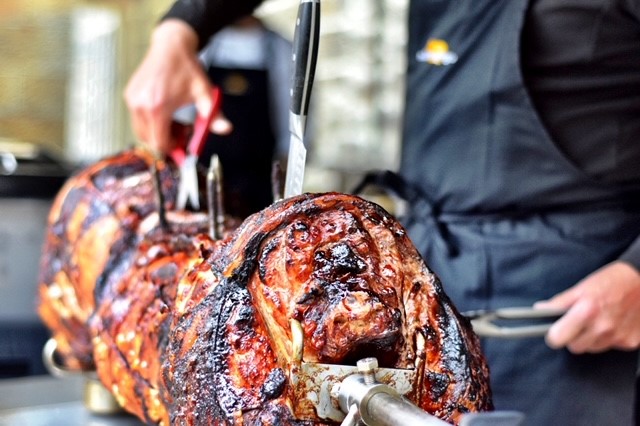 Are you planning a special event in Bridgnorth and need caterers? You've come to the right place. Bridgnorth located in the picturesque county of Shropshire is a hub for tourists who wish to experience an oldy-worldy vibe of historic architecture, antique shops and even its classic steam railway all situated on the banks of the River Severn. It's the perfect location for a vintage-themed wedding, or perhaps even just holding a large-scale public event during the summer or winter months where catering would come in useful.
Quality hog roasting in Bridgnorth, Shropshire
Here at Hog Roast Bridgnorth, we always aim to serve the very best quality food every single time. We arrive at the venue almost 6 hours beforehand to get the cooking process underway to ensure that the meat is cooked to total perfection at the exact time your event starts. Your guests will be memorised by the sights and smells of the spit-roasted pork which is finished with that delicious crispy coating that makes the mouth water.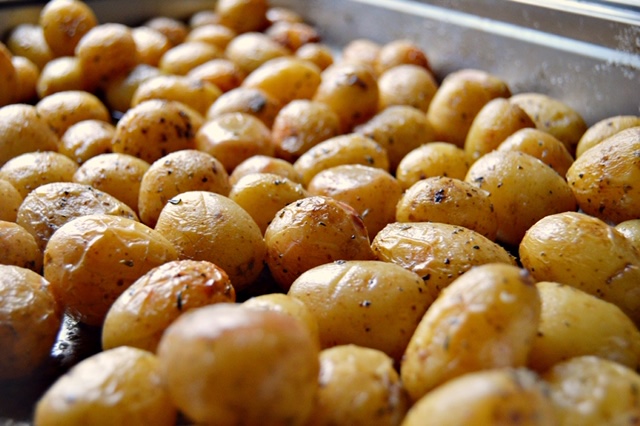 However, we understand that not everyone is a fan of meat, which is why we serve an array of additional dishes to give your guests a pleasant dining experience. Vegetarian and vegan dishes are available upon request. Simply let us know the requirements and we'll work with you to ensure that your exact needs are met so that no-one goes hungry.
What's more, all of our food and ingredients is sourced from recommended farmers in the Shropshire region which share the same passion for quality as ourselves. The meat is free-range and the vegetables have been given a great deal of attention to ensure they are ripe and ready to be served as a side on the plate.
All that's left to do is get in touch with our team today to discuss the options available. As there are so many menus to browse through and hundreds of dishes to choose from, we can narrow down the options for you dependent on your requirements, so you can make a better-informed decision. Get in touch with Hog Roast Bridgnorth today!