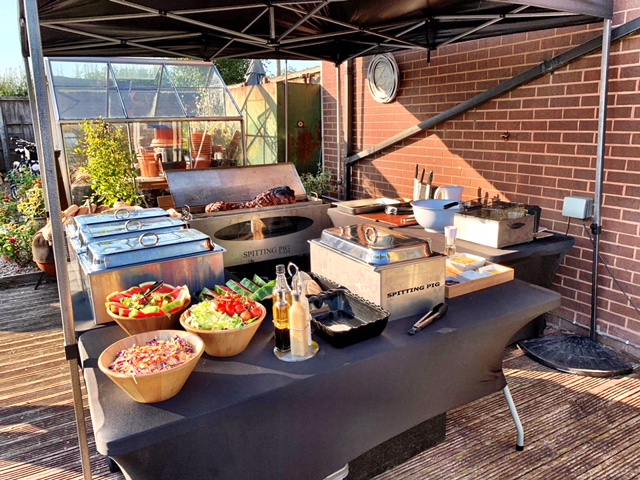 For premium dining at valued prices come on over to Hog Roast Blyth for all of your event catering needs. Hog Roast Blyth is not like your regular faceless catering company; we bring the personal touch to our services to make our customers and guests feel more valued. For us event dining is a delight opportunity for shared experience and there are few better shared experiences than that of our glorious feastful hog roast made in the traditional hog roasting ways of old. This is a dining experience that needs to be seen to be believed.
The quality of our practices and our roast meats is second to none as we've gone to the effort of creating our very own hog and spit roast machines to bring a level of premium quality unrivalled on the market. The regular hired roast machines just were not cutting it for us, and so with our Hog Master and Titan roast machines we've gone about making the best roast in the country.
From quality local meats and ingredients comes an unbeatable slow roast that tastes every bit as good as it looks. We take our time here at Hog Roast Blyth to ensure a wonderful crispy texture that contrasts perfectly with the tenderness and juiciness of the pork inside. By turning to the simplicity of traditional hog roasting we've found ourselves in a unique market of our own and little else makes us happier than sharing it with our valued guests.
Best Buffets and More in Blyth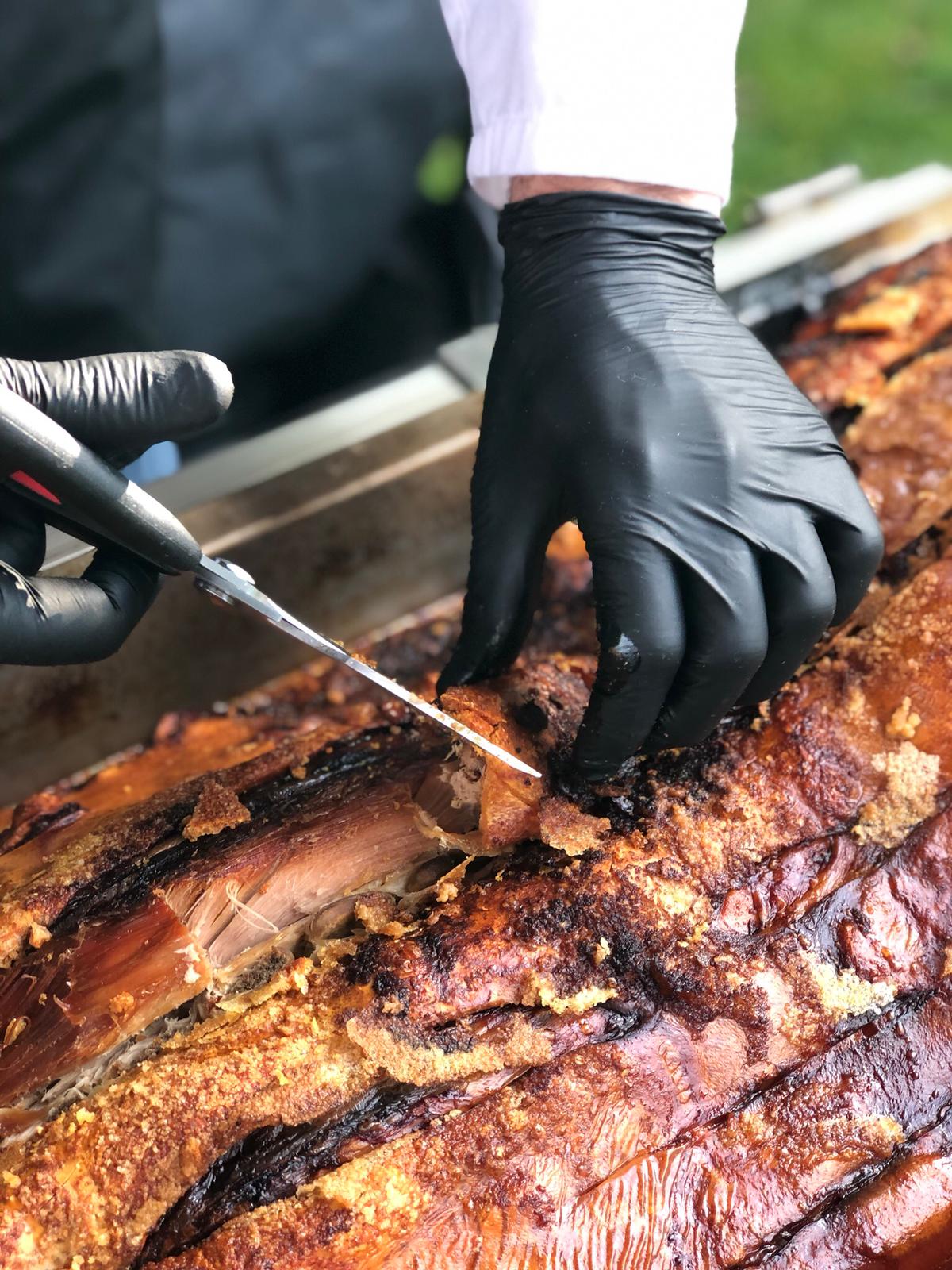 Hog Roast Blyth are purveyors of exceptional brilliance right throughout our service. Part of our secret that has seen us come out as one of the country's leading and unique caterers for so long is our ability to provide an extensive menu of quality items on top of our premium hog roast. To accompany the impressive pork roast is a vast range of quality salads, canapes, meaty sides, vegan dishes, vegetarian and gluten-free substitutes so that no one needs to compromise on our great flavour. Whatever you need, and at whatever budget we will happily work to your specifications to help make your event special and personal to you!
Don't miss your chance – call Hog Roast Blyth today and bring a new dining experience to your next event now!