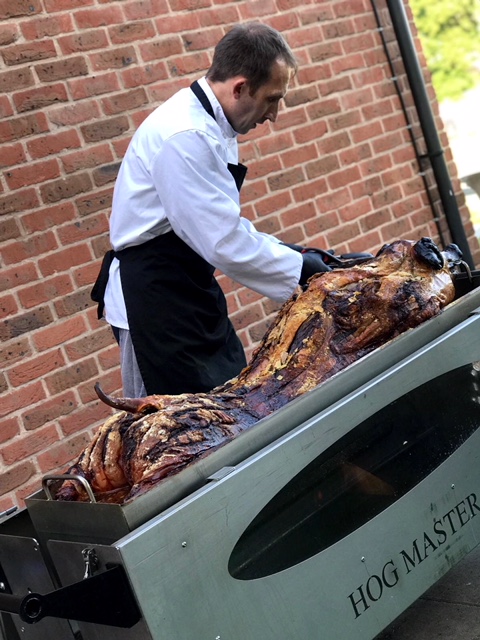 Blackwood is a small rural town located in Caerphilly in the historic South Wales Valleys area. The town lies at the heart of south Wales' traditional mining industry community. Today there are many reputable local organic farm food producers selling their local produce at farm shops and markets in Blackwood, Caerphilly County Borough. At these local markets you can find scrumptious organic meats from local farmers.
We Provide an Outstanding Local Hog Roast Catering Service
Looking for a catering service suitable for providing the food and drink for an event or celebration you are planning on hosting in Blackwood? At Hog Roast Blackwood we provide an outstanding top-quality spit and hog roast catering service for local events. For us, it does not matter about the number of guests you have coming to your local event, we can provide enough fine food for everyone. As a catering company we have experience of providing delicious tasting hog roasts for thousands of guests for events we have catered for in the past. When it comes to providing spit and hog roasts for local events, this is our team's expert forte here at Hog Roast Blackwood.
Our team of waiting staff, catering assistants, and hog roast chefs at Hog Roast Blackwood on hand for your events always work hard together to ensure we offer you a prime service capable of meeting your bespoke catering needs for your event. Do you know that you will have a large number of vegetarians and vegans attending your event in Blackwood? We can manage that as we provide mouth-watering top-quality meat-free food options too! Just contact us before hand to let us know about your requests concerning the food menu we are providing for your event.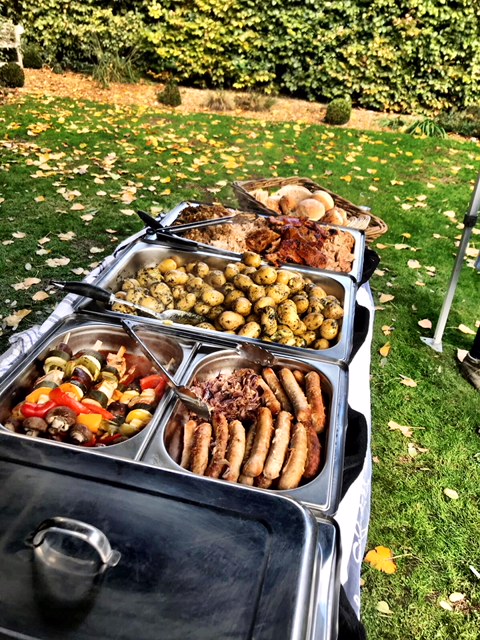 Our catering service is renowned for spoiling guests at events in Blackwood with a wide choice of high standard foods. Is pork not your favourite selection of meat? You will be pleased to learn that we also offer other meat options such as chicken, lamb, Aberdeen beef, and turkey. The barbecues we make are always delicious!
We take a great amount of pride in being able to offer customers a fantastic hog roast catering service for events in Blackwood.